The Green Award scheme: what, when and how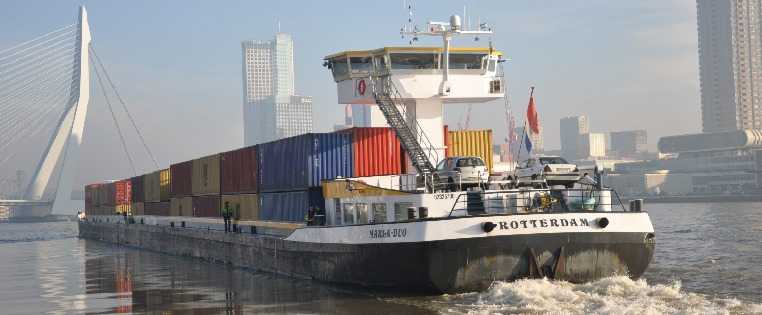 Maritime industry knows quite a few initiatives which aim their activities at mitigating environmental impact and attempt to improve overall safety and quality of shipping. The majority of them are either implemented only locally, limit their competence to dealing with one particular issue or not widely recognised by the maritime industry due to the lack of proof of their results. But there are also exceptions, and when we think about initiatives that manage to deliver proven results, the first name that comes to mind is obviously Green Award. For 20 years the Green Award scheme stands for holistic approach to safety, quality and environmental protection. Green Award is a world-wide recognized quality mark within the shipping industry that offers tools for improvement as well to ships and their managers as to ports and other industry stakeholders. In fact, Green Award is a great example of cooperation of the industry's stakeholders from ports and governing bodies to ship managers and charterers. So what makes this scheme work and keeps it growing?
The Green Award scheme: what, when and how
Established in 1994 in Rotterdam, with as the main objective promotion of safe and environmentally friendly operation of ships, the Green Award Foundation (GA) has grown into the quality mark that enjoys international recognition and support from major maritime organisations and maritime community. The idea is simple, but powerful: the scheme brings together ship managers who are willing to improve the safety and environmental performance of their vessels, and ports or private companies in the maritime sector which are willing to provide incentives to vessels that go beyond international conventions and legislation in terms of ship layout and equipment, quality of operations and management.

The quality assessment works in three steps. The Green Award foundation develops its own requirements that go beyond legally required standards, carries out audits on board and ship manager's office and issues a certificate when the requirements have been met. The GA certificate can be obtained by ships and ship managers that have improved their environmental performance and are a step ahead of others in terms of safety and quality. This certificate entitles a ship to various benefits from rebates on port dues and discounts on maritime services to, for example, a higher rating in the Rightship and Equasis databases. Not to mention that it serves as clear evidence for charterers and vetting inspections that the ship operates in accordance with the highest standards.
Currently, GA has certified 244 seagoing vessels and 532 inland barges. 41 ship management companies are Green Award certificate holders. The Green Award certification scheme is open to oil, chemical and LNG tankers, bulk and container carriers and inland navigation barges.
At present the program for inland barges is available for European inland waters and differs from the process as described above due to the nature of its operations. Certainly this program can be transferred to other continents where inland shipping has an important role in waterborne transport.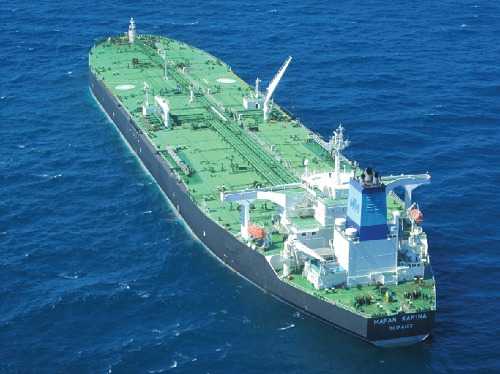 What makes Green Award stand out from other environmental initiatives is its comprehensive approach to the requirements that have to be met by ships in order to obtain the certificate. Quality, safety and environmental protection are the three main pillars of the GA's requirements which cover items related to exhaust emissions, spills, hazardous materials, human factor, vessel maintenance, operations and management amongst other aspects. The other important factor is that Green Award, governed by the Board where representatives of such organizations as IACS, INTERTANKO, SIGTTO, INTERCARGO, CDI, US Coast Guard, P&I Club, BIMCO and many others provide their expertise, has the data that was collected and researched by scientific and vetting bodies which proves significant positive impact of the Green Award scheme on safety.
Inland shipping
In 2011 Green Award launched a certification program for inland navigation vessels. The first set of requirements for inland barges was based mainly on environmental aspects. Due to success of this program and still growing number of certified vessels (532 in August 2014) the requirements have been developed further and now cover not only environmental issues but safety aspects as well. There are also 3 levels within the certification program: gold, silver and bronze. Fifteen ports, 5 banks and an insurance company provide incentives to inland barges certified by Green Award.
Your ship is better than the average one? Show it with the Green Award certificate
Many ship owners and managers want to invest in additional improvements on board, but want to have their efforts recognized. They also struggle with difficult economic conditions which means that, on one hand they need to invest more money in order to make their ships stand out while keeping the costs low to attract charterers; and, on the other, sometimes they simply cannot afford giving out money for not legally required improvements without getting some kind of reimbursement. Currently, this is one of the biggest threats for safety in sea shipping.
"If you find yourself at that point, it is the right moment to apply for the Green Award certificate," says Jan Fransen, executive director of Green Award. "It is our mission to make above average ships' operation economically attractive. You might be surprised by how many industry stakeholders encourage green shipping and offer benefits under the Green Award scheme to ships operating safer than the average one. Currently 34 ports and 20 maritime service providers over the world offer various benefits to ships holding the Green Award certificate. You might be missing a great opportunity here."
But Green Award is not about financial benefits only – the priority is to motivate improvement and increase safety. A team of researchers continuously works on development and update of the Green Award requirements. Green Award experienced auditors can not only point out your "weakest link" on board, but recommend solutions and inform certificate holders about the best industry practices. Naturally, all information received by Green Award is treated confidentially and is not disclosed to any third parties.
What else is important is that the Green Award certificate is a recognized proof of quality and safety which shows charterers that a certified manager is capable of providing a better service than the industry's average. The Green Award certificate demonstrates the manager's dedication to high quality standards and ensures decreased risk of incidents.
Benefits for incentive providers
There are two equally important groups within the Green Award scheme that make it work: certificate holders and incentive providers. The majority of Green Award incentive providers are either ports or maritime service providers, but there are also banks and an insurance company that voice their sustainability policy through Green Award.
Ports participating in the scheme use Green Award as a risk reduction tool. Research into port state control deficiencies, based on the inspections' data from 1999 to 2004 conducted by Dr. S. Knapp, showed that GA certified vessels had significantly less deficiencies than seagoing vessels overall. Statistics published by Equasis based on detention data from Paris MOU, Tokyo MOU, Indian Ocean MOU and USCG for 2005-2012 show that the detention percentage of Green Award ships per year is either zero or very close to zero (see graph attached). The Green Award Ports attract quality ships and see in return decrease in incidents.
Green Award carefully listens to the needs of the industry, and ports are often the ones that indicate new directions for research and requirements. Green Award is used by incentive providers to address air quality issues and implement their Corporate Social Responsibility policy.
The shipping industry is invisible to the general public and ports often have bad image as they create potential danger for the environment and thus have a need to reassure the masses of their efforts to ensure safety of operations. Green Award enhances positive image of its participants and works on raising the industry profile.
New challenges
New technologies develop rapidly and new threats constantly appear which means that the shipping industry is facing new challenges. The advantage of Green Award is that the scheme is flexible and can response to new issues quickly, ahead of implementation of legal standards. Green Award carries out continuous research and is responsive to signals coming from incentive providers and certificate holders.
"We see that some problems like air emissions and risk of incidents remain an issue, while some go by the wayside. And when new problems arise, they need to be addressed quickly," Jan Fransen says. "Navigation in Arctic waters and use of new fuels pose new risks, but problems like poor monitoring and enforcement of regulation, cargo handling and human errors remain key risks. Corporate Social Responsibility becomes a hot issue and Green Award is currently researching best practices and implementation of CSR policies to assist the industry. We are open for dialog with ports and other industry stakeholders as our main goal is motivating for safety, quality and "green" shipping."