Three New Members Welcomed by SEALNG to Grow its Reach and Experience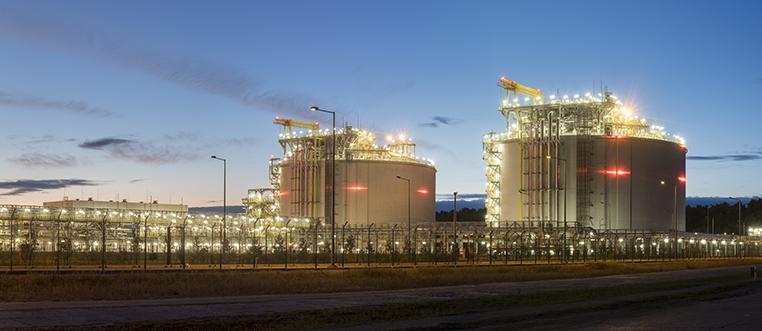 BUREAU VERITAS, CLEAN MARINE ENERGY, AND GAS NATURAL FENOSA ALL LEND THEIR SUPPORT TO ACCELERATING THE UPTAKE OF LNG AS A MARINE FUEL.
SEALNG, the multi-sector industry coalition aiming to accelerate the widespread adoption of liquefied natural gas (LNG) as a marine fuel, announced the addition of three new members to the coalition. All representing key aspects of the LNG value chain, Bureau Veritas, Clean Marine Energy, and Gas Natural Fenosa have joined SEALNG to break down the barriers to LNG uptake and assure its vital role as a clean and economically viable alternative to traditional bunker fuels.
Peter Keller, SEALNG Chairman and Executive Vice President, Tote said: "We firmly believe that collaboration, demonstration and communication on key areas such as safety, regulation, emissions and the economic case are essential to providing the confidence and demand required for an effective and efficient global LNG value chain by 2020. With the addition of Bureau Veritas (BV), Clean Marine Energy (CME), and Gas Natural Fenosa to our coalition, we are expanding our knowledge and experience base, bringing us one step closer to achieving our vision."
Bureau Veritas' involvement across the entire LNG fuel chain includes the classification of LNG-fuelled vessels, including tankers, ferries and cruise ships, as well as LNG bunker vessels, and LNG plant and terminal certification. At the end of 2016, Bureau Veritas had 22 LNG-fuelled ships in class with a further 39 under construction – one recently ordered. In China, BV is the leading classification society for new LNG-fuelled ships.
Philippe Donche Gay, President, Marine and Offshore commented: 'We play a significant role in helping ensure safe LNG as fuel operations from design through to construction and into operations, including a safe bunkering framework. Bureau Veritas is committed to helping make LNG one of the preferred, and safe solutions for a clean shipping future, which is why it makes sense to work collectively with SEALNG members to achieve this."
Founded in 2012, Clean Marine Energy is a first-mover in developing LNG distribution infrastructure and finances the construction or retrofit of LNG-fuelled vessels. The organisation also develops, owns, and operates LNG infrastructure in select locations to serve LNG-fuelled vessels, guaranteeing LNG supply. In February 2015, CME signed construction contracts to build the first US Jones Act LNG bunker vessel at Conrad's Shipyard in Orange, Texas, and alongside energy midstream company Northstar Midstream, LLC and partner Pivotal LNG is constructing the first fully-integrated LNG marine fuelling facility in North America (JAX LNG), in Jacksonville, Florida.
Pace Ralli, CEO, Clean Marine Energy said: "The greatest barriers for shipowners and operators to convert to LNG are access to capital and guaranteed LNG supply. CME's ability to provide funding for LNG powered vessels and our commitment to developing the supply chain will lower these barriers. We look forward to working collectively with the SEALNG coalition to provide owners and operators with the confidence to make the transition from conventional marine fuels to natural gas."
Gas Natural Fenosa is one of the leading liquefied natural gas operators worldwide and a key operator in the Atlantic and Mediterranean Basins. It has a diversified natural gas and LNG portfolio, amounting to approximately 30 bcm, and employs directly or indirectly a fleet of new methane tankers for the transportation of LNG worldwide. Gas Natural Fenosa operates in the entire gas value chain, from exploration to distribution and marketing, including production, liquefaction and transport. It also has facilities for gas storage and regasification.
Alejandro Garcia, Head of Global Gas Origination of Gas Natural Fenosa commented: "As a leading LNG operator, we hope that the SEALNG coalition will benefit from our presence throughout the gas value chain. We continuously strive to adapt to the evolving market by ensuring a strong presence in emerging LNG bunkering markets. This approach is aligned with the Group's mission to respond to society's energy needs by offering quality and environmentally friendly products and services, and reaffirms our position as a leading company within the LNG sector."
These three new SEALNG members join a growing band of organisations including ABS, Carnival Corporation & plc, DNV GL, Eagle LNG Partners, ENGIE, ENN Group, GE, GTT, JAX LNG, Keppel Gas Technology, Lloyd's Register, Mitsubishi Corporation, NYK Line, Port of Rotterdam, Qatargas, Shell, Total, TOTE Inc., Toyota Tsusho Corporation, and Wärtsilä. The coalition recently called for a candid appraisal of barriers to LNG as a marine fuel ahead of the global sulphur cap of 0.5% from January 2020.
ABOUT SEALNG:
SEALNG brings together key players from across the supply chain, including shipping companies, classification societies, ports, major LNG suppliers, downstream companies, infrastructure providers and OEMs (original equipment manufacturers) to address market barriers and transform the use of LNG as a marine fuel.
SEALNG is a not for profit collaborative industry foundation serving the needs of its member organisations. SEALNG's members include: ABS, Bureau Veritas, Carnival Corporation & plc, Clean Marine Energy, DNV GL,
Eagle LNG Partners, ENGIE, ENN Group, Gas Natural Fenosa, GE, GTT, Keppel Gas Technology, Lloyd's Register, Mitsubishi Corporation, NYK Line, Port of Rotterdam, Qatargas, Shell, Total, TOTE Inc., and Wärtsilä.
SEALNG is guided by a board, which is led by chairman Peter Keller. Each member organisation commits mutually agreed human resources, data analysis and knowledge sharing in support of SEALNG initiatives and  activities and financially contributes via a membership fee.
The SEALNG coalition was established by Xyntéo, an advisory body which works with global companies to identify and implement collaborative initiatives that enable businesses to grow in a new way, fit for the resource, climate and demographic realities of the 21st century.
ABOUT BUREAU VERITAS
Bureau Veritas is a world leader in laboratory testing, inspection and certification services. Created in 1828, the Group has more than 66,000 employees in around 1,400 offices and laboratories located all across the globe. Bureau Veritas helps its clients to improve their performance by offering services and innovative solutions in order to ensure that their assets, products, infrastructure and processes meet standards and regulations in terms of quality, health and safety, environmental protection and social responsibility. Bureau Veritas is listed on Euronext Paris and belongs to the Next 20 index.
Compartment A, ISIN code FR 0006174348, stock symbol: BVI.
Corporate website www.bureauveritas.com/marine-and-offshore
Marine client portal www.veristar.com
ABOUT CLEAN MARINE ENERGY
Clean Marine Energy LLC is dedicated to helping ship owners transition to the next era of low-emissions shipping. As owner of the first fully-integrated LNG marine fueling facility, with the first LNG bunker barge in North America, CME and its partners are promoting LNG as the marine fuel of the future. CME will develop, finance and own tailor-made LNG supply chain solutions, to ensure that shipowners are in compliance with current and future emissions regulations. CME's comprehensive offering is built on strategic partnerships with industry leaders that combine technology/ engineering expertise with a solid track record. For additional information, please visit CME's website at
www.cleanmarineenergy.com
ABOUT GAS NATURAL FENOSA
Founded in 1843, Gas Natural Fenosa is the largest integrated gas and electricity company in Spain and Latin America. Operating in more than 30 countries, it is a leading multinational group in the energy sector headquartered in Barcelona, and has an installed capacity of 15.4 MW and a diversified electricity generation mix. The company focuses its efforts on the commitment to service and safety for its more than 23 million customers across five continents and its more than 20,000 staff of professionals.
MEDIA ENQUIRIES:
KWILOLE CHISUSE-VAN DER BOOM
BLUE Communications
T: +44 (0) 7885 463 927 / T: +44 (0)1865 514 214
E: kwilole@blue-comms.com