Shipping Decarbonization: HELMEPA at the Forefront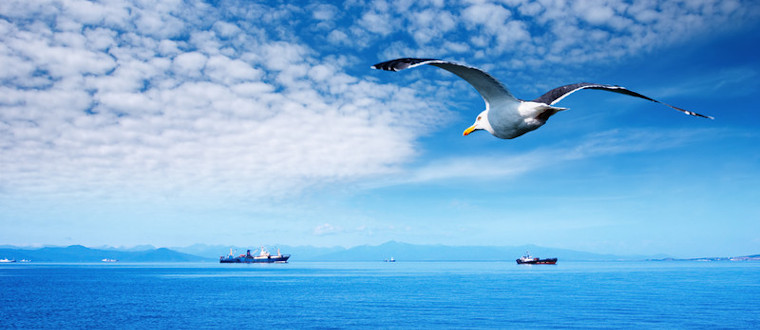 The Hellenic Marine Environment Protection Association – HELMEPA has joined the Getting to Zero Coalition to further support the maritime industry with decarbonization efforts.
The Getting to Zero Coalition, launched at United Nations Climate Summit (New York, 2019) is an industry-led platform that has grown into a community of stakeholders from across the maritime, energy, infrastructure, and financial sectors, supported by national governments and Intergovernmental Organizations, to help achieve the target set by the International Maritime Organization (IMO) to reduce Greenhouse Gases emissions from shipping by at least 50% by 2050 – compared to 2008 levels.
To that extend, the Coalition ambition is to have commercially viable Zero Emissions Vessels (ZEVs) operating along deep-sea trade routes by 2030, supported by the necessary infrastructure for scalable net zero-carbon energy sources including production, distribution, storage, and bunkering.
"The shipping industry, the most efficient, safe and least pollutant mode of long-distance freight transportation, has a responsibility towards the future generations to act quickly and impactfully in the global effort to decarbonize. Zero emission vessels entail an innovative, collaborative and organized industry-wide action on an unprecedented scale, involving the entire supply chain. To this end, we must work and act together to achieve commercially viable and sustainable alternatives for our industry. A global effort for a global solution!" underlined Mrs Semiramis Paliou, Chairperson of HELMEPA's Board of Directors.
Joining the Coalition marks another step forward in HELMEPA's voluntary commitment "To Save the Seas", undertaken by Greek shipowners and seafarers in 1982. Four decades later, it continues to be in the forefront on marine environment protection and proactive to address the major challenge for nature and humanity, climate change.
Leveraging expertise from within HELMEPA's membership, which currently encompasses 1,858 merchant vessels, 230 shipping companies and organizations and 14,000 seafarers, the Association contributes to the Getting to Zero Coalition's focus areas, while at the same time will incorporate knowledge outputs from the Coalition workstreams in the compilation of educational initiatives to upskill and empower seafarers to deal with the on-going green and digital transitions taking place in shipping, without jeopardizing safety.
As Technical Advisor of the Greek Delegation to IMO and long-standing Partner of the United Nations Mediterranean Action Plan, HELMEPA supports the UN Sustainable Development Goals and is actively engaged on improving the environmental footprint of the shipping industry and raising awareness among the educational and local communities of Greece on climate change and marine environmental protection.