Ballast Water: Agreement Signed by Hai Cheung to Build EVOQUA SeaCURE® in China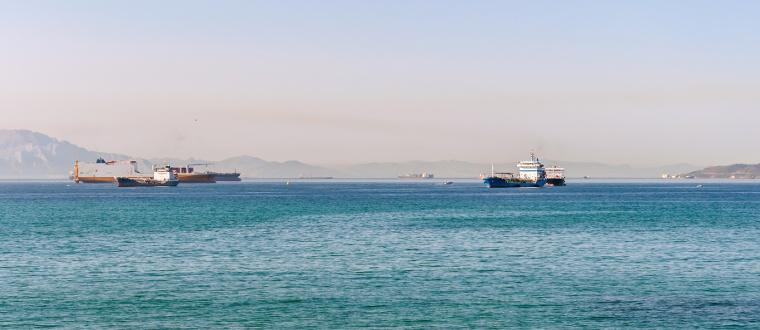 Evoqua Water Technologies has initiated the second phase of its partnership with Chinese marine equipment supplier Hai Cheung Trading Co. Ltd.
In what marks an important development to the partnership agreement signed in February, and which initially covered the sale and supply of Evoqua's SeaCURE® System into the Chinese market, Hong-Kong based Hai Cheung will now manufacture and distribute the ballast water management solution under licence in China.
Speaking at Evoqua's exhibition booth today during the Marintec exhibition, in Pudong, Shanghai, where the agreement was officially endorsed, Lars Nupnau, Evoqua's Director for Global Business Development, Ballast Water, said: "We are delighted that we have found in Hai Cheung a competent partner that has the technical expertise and know-how to manufacture the SeaCURE System on our behalf."
Randolph Zhang, President of Infinitus Holdings, the parent company of Hai Cheung, said: "The evolution of our partnership with Evoqua is an important milestone in the Chinese ballast water treatment market. The Asia Pacific region is expected to witness fast growth for ballast water treatment system installations. Hai Cheung can now provide that market with Evoqua's electrochlorination technology built locally.
"The Chinese ballast water treatment sector is expected to experience rapid growth over the next several years and the agreement we have signed today we expect will enable both Evoqua and Hai Cheung to be at the very forefront of that market."
Ian Stentiford, Evoqua's Senior Vice President, Electrocatalytic Systems, said: "A locally-built, supplied and serviced ballast water treatment system is a key procurement factor for Chinese shipowners, shipbuilders and repairers. That we can now jointly serve the Chinese market with high-end electrochlorination technology, proven to meet the demands of in-service operation, we believe will result in the SeaCURE System being considered the system of choice for Chinese shipowners.
"By combining the knowledge of our two organisations we can provide a robust and bespoke ballast water service for all our customers in the area."
Evoqua's SeaCURE® system is an electrochlorination Ballast Water Management solution that has been developed to meet the IMO and USCG regulations, in all three salinities.
Available as a compact skid or as modular components, the system is suitable as a newbuild or retrofit installation. The biocide generation takes place independently from the main ballast water thus reducing system footprint and optimising available space. It can also be configured to provide marine growth protection for critical onboard seawater cooling systems.