Consultation Campaign to Shape Positive Industry-wide Progress Launched by Cyprus Shipping Deputy Ministry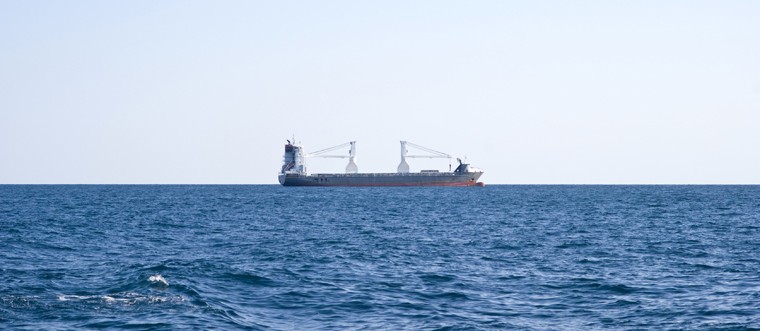 CYPRUS, 07 APRIL 2021: The Cyprus Shipping Deputy Ministry (SDM) has launched a consultation campaign to gather feedback on key maritime issues, used to co-create a long-term strategic vision for Cyprus shipping.
This open consultation will continue throughout April and May and focus on three main topics: environmental sustainability, digital transformation, and external factors such as crew changes and piracy. The Cyprus SDM will then consolidate all the information to determine a clear vision, mission and objectives to lead positive industry-wide progress. The strategy will be officially launched at the Maritime Cyprus 2021 conference in October this year.
To create an accurate, sustainable and progressive strategy for the maritime industry, Cyprus SDM recognises the need to carefully consider the key challenges and opportunities facing the maritime sector today and into the future, from multiple perspectives. Cyprus has always prided itself on being a collaborative and proactive nation. The consultation will ask all stakeholders to share thoughts and ideas on certain topics during three separate two-week windows. With so many factors influencing shipping, maritime, and marine-related activities, on both a micro and macro scale, Cyprus is committed to striking the right balance between achieving transformation while safeguarding competitiveness.
SEA encapsulates the new approach for the Cyprus Shipping Strategy, standing for Sustainable, Extrovert and Adaptable. The open consultation will take place throughout April and May in four phases:
1. Environmental sustainability:
7 April – 22 April
2. Digital transformation:
23 April – 6 May
3. Global persisting challenges (a) Social issues – seafarers' living and working conditions, crew changes and seafarers' vaccination (b) Piracy and armed robbery against ships:
7 May – 20 May
4. Issues pertaining to maritime transport activities of high local and regional interest such as coastal navigation, marine pollution, and maritime education:
Throughout May
Regarding the launch of the campaign, Vassilios Demetriades, Cyprus Shipping Deputy Minister, said:
"We are really excited to launch our consultation campaign. Cyprus' connection to the sea is fundamental to who we are, both as a nation and an economy. We have a proud maritime history and are committed to ensuring this continues into the long-term future. To achieve this, we know we must continue to act and proactively drive progress on both a regional and international level. We also know that to lead effectively we must also listen, which is why we want to co-create a long-term strategic vision for Cyprus' shipping, maritime, and marine-related activities. In true Cyprus-style, we are opening our doors and inviting you to participate in determining the right, coordinated approach."
For more information on the Cyprus SDM, to be part of leading positive change, and to contribute to Cyprus' strategic vision for shipping, please visit the website here: www.cyshippingstrategy.com
A video invitation message by the Shipping Deputy Minister to the President, Mr Vassilios Demetriades is available on the following link: https://youtu.be/v-eAgqHFlAg.