Wastewater Treatment Solutions: ACO Marine's Projects in Canada Will be Supported by Marine and Offshore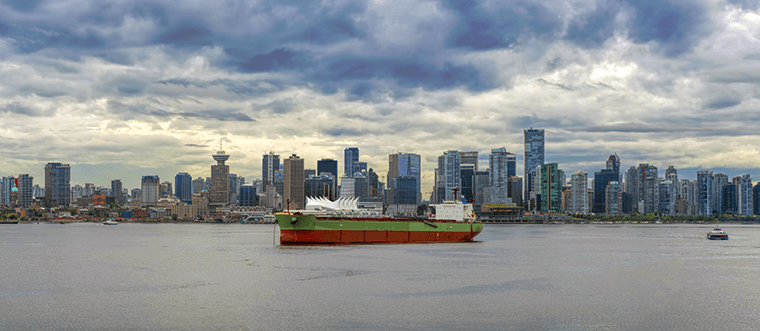 ACO Marine has appointed a new distributor in Canada to help meet increasing demand in the region for wastewater treatment solutions capable of exceeding stringent environmental protection requirements.
Ontario-based Marine and Offshore (MAO) Canada will provide sales and technical  support across ACO Marine's range of products, including the MEPC227(64) compliant Clarimar MF and Maripur NF biological sewage treatment plants.
Roger McNeill, Managing Director, Marine and Offshore Canada, said: "We are very much looking forward to representing ACO Marine in Canada. Environmental sustainability is a key aspect to ship operations here, particularly on the Great Lakes, where some of the world's most stringent regulations are heavily enforced."
For many years the Great Lakes had its own environmental protection rules, but when IMO MEPC 159(55) was adopted in 2006, Canada implemented the requirement as it improved on what was already in place. The introduction of MEPC227(64) last year has further regulated Great Lakes operations.
"ACO Marine technology exceeds all current and anticipated environmental rules," said McNeill, going on to explain how the Canadian shipping industry is undergoing something of a revamp.
"The Canadian government has removed a 25% levy on vessels built overseas, which is now having a beneficial impact on the country's commercial shipowners. Domestic yards will continue to focus on naval and coastguard requirements. As a result, ACO Marine's established global presence will benefit both segments, with MAO providing on-the-ground, through-life support for its state-of-the-art technologies."
Mark Beavis, Managing Director, ACO Marine, said: "Canada is an important market for us given the environmental considerations shipowners need to take when operating in some of the world's most ecologically sensitive waterways. With an established reputation as a leading supplier of original equipment to the Canadian market, together with a background in wastewater treatment technologies, Marine and Offshore Canada is ideally placed to provide our customers with the support they need."
McNeill added: "MAO has a long history supporting wastewater treatment equipment suppliers in Canada, having supplied more than 40 systems to Irving's shipyards over the years. Working in concert with the manufacturers we have supplied and engineered advanced wastewater management systems for BC Ferries and, just recently, supplied Davie Shipyard with extended aeration systems for the dual-fuel LNG Ferries for Société des traversiers du Québec. We also have a very close relationship with the Canadian Coast Guard and Transport Canada, so are thrilled to be able to offer an improved sanitation solution to the Canadian market.
"A headache-free wastewater management system for our customers is a welcome improvement to our product range," he said.
Established in 1966, McNeill joined Hamworthy Canada in 1992 and established Marine and Offshore Canada in 2001. The company specialises in service and field support and is a leading supplier of marine systems for both retrofit and newbuild projects.
About ACO Marine
Established fifteen years ago, ACO Marine is a member of the international German-headquartered ACO Group and a leading supplier of advanced wastewater treatment systems to the global commercial, naval, offshore and leisure marine sectors with a sales and service network world-wide. Its unique environmental solutions are used primarily in wastewater technology, wastewater management and drainage systems. The wide range of products includes advanced membrane bioreactor systems, conventional extended aeration with 'bio-sword' filtration sewage treatment plants, push-fit pipe systems in both stainless and galvanised steel and fully automated high capacity grease separators. ACO Marine develops in-house solutions from its ISO 9001 accredited production facilities, all of which are located entirely within the EU.
For further information, please contact:
Patrik Wheater
PR Director
Email: pr@seabornecomms.com
Web: www.seabornecomms.com
Tel: +44 (0)7984919345