New Trading Platform Launched by ShipServ for the Blue Economy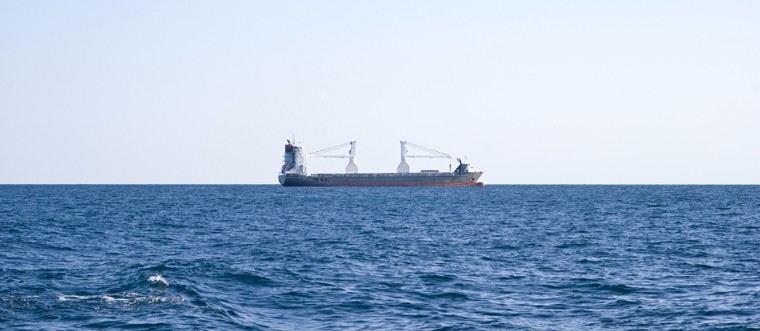 New, fully integrated, in-depth, Cloud-based trading platform built to enable maritime buyers and suppliers to trade simply, securely and sustainably in the Blue Economy
ShipServ, the world's leading maritime trading platform, announced the launch of its new platform that has been developed to help maritime buyers and suppliers seize the social, economic and environmental opportunities of the Blue Economy.The new platform has been enhanced to promote best practice in sustainable trade in line with the opportunities of the Blue Economy, and the desire to drive sustainability standards within the maritime industry to improve society and welfare, drive economic development, and reduce its impact on the environment. The new platform has also been developed to reduce the complexities of maritime trade, as well as utilising the latest standards and processes to ensure security in a digitalised shipping industry.
On the new ShipServ platform, maritime buyers will be able to see suppliers' sustainability credentials more clearly, and can analyse a supplier's performance, as well as their commercial, social and environmental capabilities. Maritime suppliers will also have the opportunity to promote their environmental and wider sustainability standards to increase their star rating and enhance their competitiveness in the eyes of their customers beyond the basic price of their products and services. As part of a phased approach, ShipServ will also look to further enhance the platform's sustainability features, including reporting and benchmarking, as well as increasing the visibility of sustainably-conscious and accredited suppliers in front of buyers who are searching for their products and services.
A further key development to the platform is the merging of data from multiple systems and sources into one, transparent marketplace. This will provide maritime buyers and suppliers with the ability to interact more directly with each other, enhancing communication in a simple, insight-rich and collaborative digital environment. By bringing all these data streams and data connections together and developing the platform's 'search' functionality for online product catalogues, maritime procurement departments can increase their efficiency and productivity by up to 30%, as well as significantly improving the accuracy of their orders and deliveries. For example, maritime buyers will soon be able to put together just one Request for Quotation (RFQ) that incorporates items from multiple suppliers. The ShipServ platform then manages the efficient execution of the RFQ, significantly increasing the speed of ordering goods and supplies.
Suppliers also benefit from a more direct and collaborative approach, enabling them to sell products and services more easily, winning and retaining more business. For example, suppliers now have access to ShipServ's new Trade Business solution, which enables suppliers to respond to RFQs quicker and with more accuracy. It also provides complete transparency across projects, with increased simplicity and accessibility, strengthening collaboration and productivity within sales teams.
Developing a more simple and secure trading environment has also been a central development within the new ShipServ platform. ShipServ has now developed partnerships with all the major providers of marine and ERP (Enterprise Resource Planning) software, enabling the quick and easy connection to any ship owner's operating system or full integration into their IT infrastructure. This is founded on the principle to reduce the complexities of trading to new levels. This includes delivering a procurement standard to the industry, which saves time for maritime buyers' procurement teams, and reduces ordering errors, as well as developing easy-to-use trading solutions, and providing buyers with the information and insight that they want, when and where they need it.
In conjunction with this, and in line with the ongoing digitalisation of the shipping industry, ShipServ has also further strengthened its security infrastructure, systems and process within the new platform. As well as adopting industry best practices and the highest certified technical standards (including ISO 27001), ShipServ also conducts penetration testing and 'ethical hacking' to ensure its customers' security, as well as conducting rigorous validation of its security protocols with some of the largest blue chip ship owners and operators within the industry.
Commenting on the development, Henrik Hyldahn, CEO, ShipServ commented:
"A significant amount of time and resource has been invested in the launch of our new platform including a new search engine, profiles, features and solutions. However, critically we have evolved and enhanced it within the context of the Blue Economy, in order to help maritime buyers and suppliers unlock the social, economic and environmental opportunities that this brings. From a supply chain and maritime trade perspective, this is where true optimisation can be delivered from.
"We fully recognise the increased pressures and complexities that ship owners and operators face to improve the sustainability of their operations; developing our platform in this way provides their procurement departments with the ability to enhance the sustainability of their supply chain, and their competitiveness in the eyes of their customers. Ultimately, ShipServ is dedicated to creating and facilitating a truly collaborative and digitalised trading environment for buyers and suppliers; one that simply and securely optimises procurement and sales processes, reducing the complexities of trade, and in doing so, increasing efficiencies, sustainable economic growth, and providing social and environmental benefits for the betterment of the industry and wider world."
Further significant new solutions and developments for both buyers and suppliers will be announced over the next 12 months following further consultation with customers and users.