Shipping Industry Failing to Embrace the Power of Brand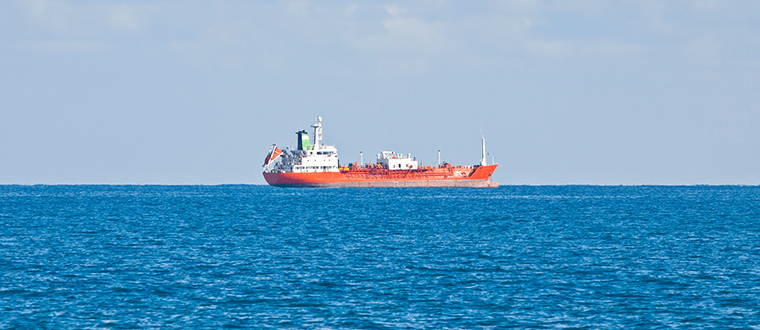 However, as panel of experts will discuss at London International Shipping Week, more companies are increasingly recognising the importance of communications and its potential for positive business impact
The shipping industry has begun to better understand the importance of communications, but only a few companies fully understand the true power of brand and the commercial opportunities that can be created when properly leveraged, according to Nick Blythe, Executive Director for leading global marine and energy PR and communications consultancy, BLUE Communications.
Blythe's comments come ahead of a panel debate to be held as part of London International Shipping Week (LISW), entitled: "Are Organisations in the Marine Industry Exploiting the Power of Brand". The panel will include experts spanning marine and energy-focused PR, communications, business development, branding and journalism, alongside Blythe:
Klavs Valskov, Brand Director at General Electric and former Chief Communications Officer at Maersk Line
Richard Meade, Editor, Lloyd's List
Yvonne Harley, Head of Communications, V.Group
Faz Peermohamed, Partner, Global Head of Shipping, Ince & Co.
Blythe adds: "Over the past 10 years, many companies that span the shipping supply chain have realised the importance of having a positive reputation; that it genuinely matters in business what people think of you. It sounds simplistic but if people like, trust, respect and relate to your company, they are far more likely to buy from, work for, work with, and invest in you.
"On the back of this, and as the shipping industry has become more commoditised and competitive, companies are communicating more through multiple online and offline channels."
"But do they fully appreciate the fundamentals of what brand is? As the DNA of an organisation, it's core identity that comprises real and genuine values.  Brands are built from the internal machinations of an organisation, on the truths and reasons for existence that define it and make them genuinely unique.  It creates culture, behaviour, and should be a fundamental barometer for day-to-day commercial decision making and driving business strategy.  How many companies in shipping operate like this?"
Blythe goes on to reference 25% of the purchasing decision-making process within the transport and logistics sectors is derived from brand. "There is an emotional process and connection that drives people and companies to buy from each other.  On top of this, brand, as an intangible, also represents a significant part of overall enterprise value; in other words, it worth investing in," he continues.
However, Blythe warns, there are many instances in the industry where, because the concept of 'brand' is misunderstood the communications process is often muddled and un-coordinated.
"There is no doubt that more organisations in the shipping industry are pushing more content and "stuff" out into the market, but it is often based upon a scattergun approach founded on a basic desire to be 'visible'. To be true to, and deliver the brand, companies need to ensure that their values are represented at every internal and external touch point within their organisations. Values that are turned into behaviour, creating culture, and defining how employees interact with each other, as well as all external stakeholders.  But truly, despite a few progressive companies, who within the industry is investing in the processes and training to drive this?" he concludes.
Entitled "Are Organisations in the Marine Industry Exploiting the Power of Brand", the event will be held at the offices of Ince & Co LLP, Aldgate Tower, 2 Leman Street, London E1 8QN. To register go to: http://bit.ly/2tCHSQx or email: Hanisha.Ganwani@blue-comms.com.