Sika Marine Develops Sustainable Marine Flooring Solutions to Improve Ship Acoustics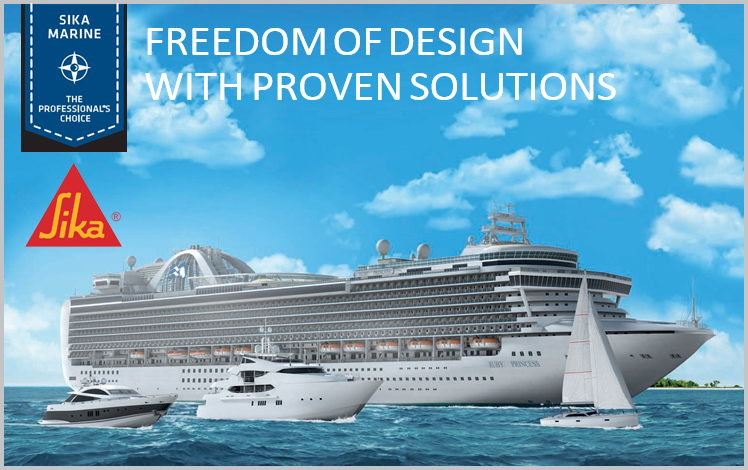 There are many sources of vibrations and sounds onboard, e.g. propellers, gearboxes, diesel engines, etc. In order to ensure the safety and comfort of the crew as well as the passengers, it is important to use noise controlling floor systems to suppress the vibrations and noise.
Sika Marine offers a wide variety of products which have different degrees of vibration and noise reduction properties to meet the requirements for both regulatory bodies and ship owners. Their latest Sikafloor® Marine VEM and VEM-X technologies are paving the way for sustainable and improved ship acoustics.
Why is Noise Damping in Ships So Important?
Noise and vibration levels are some of the most important concerns for the vessels nowadays. This is especially important for luxury yachts and cruise ships. If a cruise ship has a poor reputation because of the high noise levels, this will typically result in complaints from passengers and ultimately lead to loss of sales and profitability.
When building a new ship, there are many tools that can be used to predict vibration and noise levels in the design and building phases and minimize the risk of such vibration/noise problems. Predicted noise level calculations can also help to make sure that the vessel will comply with standard noise criteria and give the ship owner or shipyard an idea of the extent of necessary noise-reducing measures that need to be taken at the design stage.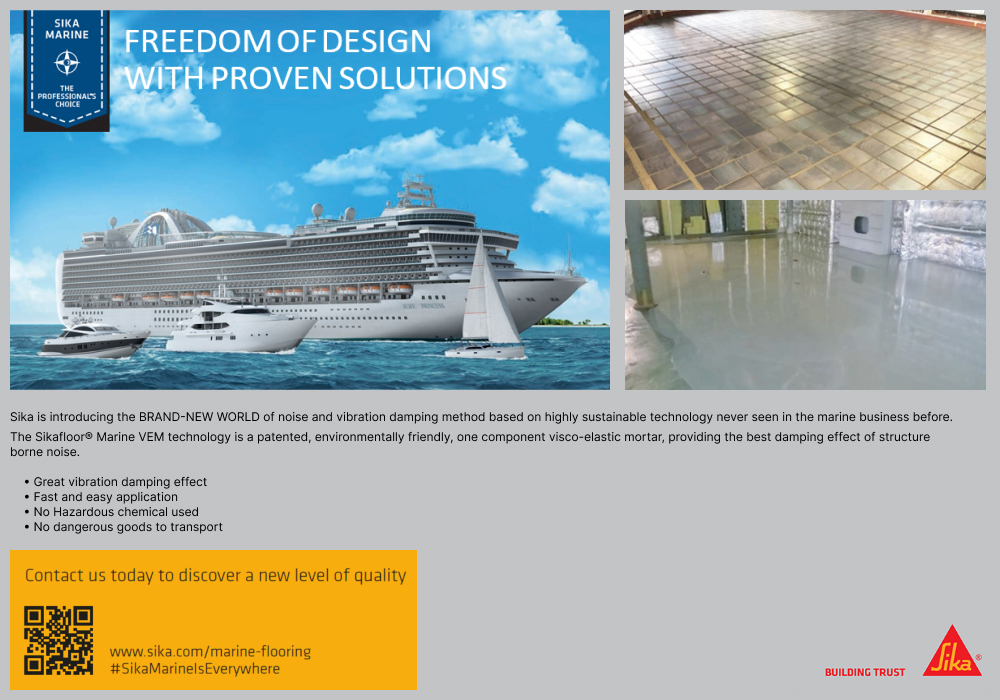 Sika Marine at the Forefront of Advanced Flooring Systems
Sika Marine offers a wide variety of innovative products for the marine industry, including decking and decorative flooring solutions, elastic sealing and bonding, and direct glazing. As a member of The Sika Group, a global leader in industrial materials and construction chemicals, Sika Marine specializes in marine solutions and technology. Their advanced flooring systems are designed to tackle the problem of reduction of structure-borne noise via the precise measurement of floor solutions' damping properties. Their latest technology is based on Visco-Elastic Flooring and is called VEM technology.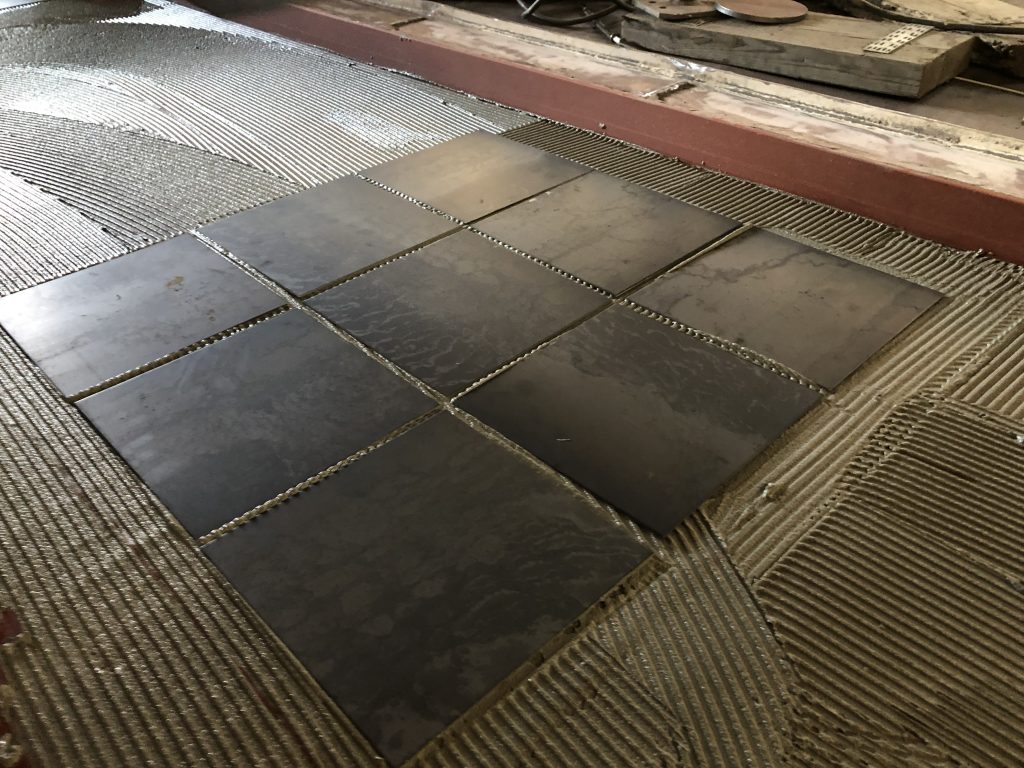 The Sikafloor Marine VEM and VEM X Technologies
Poor floor design is one of the primary contributors of increased noise levels in commercial vessels. The most disturbing noise is the low frequency sound that originates from vibrations in the steel structure of the ship caused by various sources, e.g. thrusters, propulsion systems, generators, engines, propellers, etc. Visco-elastic systems are developed to dampen this low frequency noise produced by the structure of the vessel.
With the VEM X, Sika has launched a new visco-elastic technology for the damping of structure-borne noise. Sikafloor Marine VEM X is a one-component polymer modified cementitious product that can be used instead of polyurethane-based products, bringing identical damping characteristics.
The key advantages of the VEM systems include the following:
Effective attenuation of the vibrations
Easy, time saving application
Green technology – no hazardous goods to declare
Suitable for thruster compartments
There are two variations of the Sikafloor Marine VEM Technology. The Sikafloor® Marine VEM-X uses steel tiles as a constrained layer, the other variation uses a cementitious mortar for the same purpose (for example Sikafloor Marine-190). The visco-elastic system can be used together with Sikafloor Marine Litosilo Floating Floors to improve the overall acoustic performance.
Since there are two variations, the advantages differ for each as well. The constrained visco-elastic system dampens structure-borne vibrations and noise over the entire frequency range. The floating floor system on the other hand, specializes in reducing high airborne noise. It performs best as a barrier that absorbs this type of noise between the source and the adjacent areas.
The results are very promising as the sound reduction is substantial in both low and high frequencies.
All Sikafloor Marine products are Wheel-mark approved according to Council Directive 96/98/EC on Marine Equipment and are also approved by the US Coast Guard and other major authorities, as well as leading classification societies in compliance with IMO rules.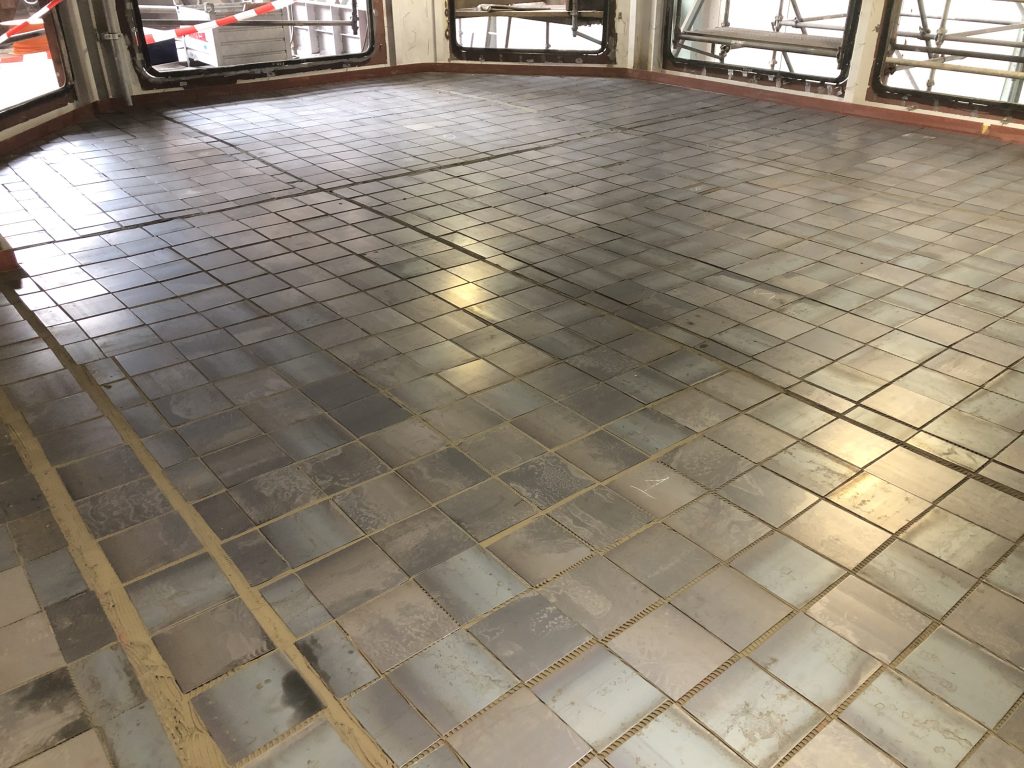 Sustainability and Ecology
Sika Marine offers products and develops solutions that focus primarily on sustainability and marine ecology. The solutions that have been used in the past for damping vibrations and noise in the shipping industry were not ideal. That's why Sika Marine AG started the VEM and VEM X projects.
The VEM and VEM X technologies by Sikafloor Marine are patented eco-friendly one component solutions. They offer the best damping effect of vessel noise without negatively affecting the environment. In addition, they are also cheaper and much faster to install. Overall, it is an ideal solution in terms of sustainability, reliability, and cost.
About Sika Marine
Sika Marine is one of the leading companies developing sustainable solutions with marine ecology central to its thinking.
Contact details
Michiel Bos
Corporate Market Field Manager Marine
Sika Nederland B.V.
Zonnebaan 56 · 3542 EG Utrecht · Netherlands
Phone: +31302410120 · Mobile: +31651407014
bos.michiel@nl.sika.com ·
www.sika.nl