Becker Marine Systems Positions Itself on the US Market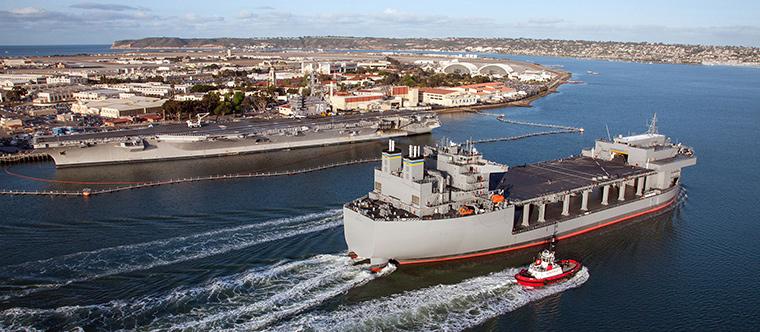 For more than two years, Becker Marine Systems has been represented by a branch office in Houston. During this time, the Hamburg-based ship supplier has succeeded in positioning itself on the vital North American market, generating numerous orders for the company's various product ranges.
"We have been able to significantly improve the degree of familiarity with Becker throughout the North American region and in the meantime have received a number of new orders", says Walther Bauer, Director of Sales & Projects at Becker Marine Systems. Major orders include delivery of rudders to the new generation of US Navy tankers being built at the NASSCO (National Steel & Shipbuilding Company) shipyard in San Diego.
Strong interest from numerous local shipping companies is also reflected by new orders for fish trawler, ferry and pushboat retrofits. There is thus great demand for inland waterway transport, on the Mississippi for example. A significant improvement in manoeuvrability and energy savings of up to fifteen per cent can be achieved with Becker Marine Systems' innovative solutions.
"The entire Becker range of manoeuvring systems and energy-saving devices as well as "cold ironing", the external and low-emission supply of power based on liquefied natural gas or LNG, is in demand in the North American region", says Bauer. In future, Becker's newly developed COBRA ("Compact Battery Rack") maritime battery system will be marketed and sold via the office in Houston.
From Monday, 20th March to Wednesday, 22nd March 2017, Becker Marine Systems will be represented at CMA Shipping ("Connecticut Maritime Association"), North America's leading shipping trade conference and exposition taking place at the Hilton Hotel in Stamford. At stand L4, Mike Pevey, Director of Sales USA, and his team will, among other things, be presenting to professional visitors high-performance rudders for newbuildings of all size classes and ship types, as well as manoeuvring systems for river navigation.