BIO-UV GROUP SECURES DEAL TO SUPPLY BWTS TO LUXURY RITZ CARLTON CRUISERS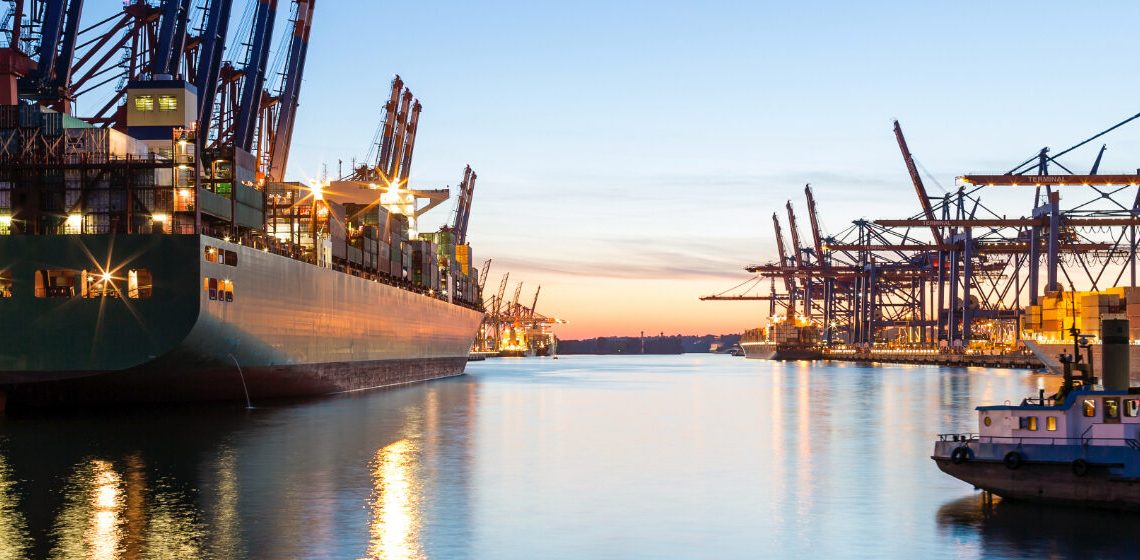 Chantiers de l'Atlantique has contracted BIO-UV group to supply BIO-SEA ballast water treatment systems to a pair of LNG-fueled super cruisers the French shipyard is building for luxury hotel group Ritz Carlton, a Marriott International brand.
When delivered in 2024 and 2025 respectively, the 46,000gt _Ilma_ and _Luminara_ will join the smaller Astander Shipyard-built _Evrima – _the_ _first ever Ritz-Carlton Yacht Collection vessel – which set sail earlier this year.
"We are immensely proud to supply BIO-SEA systems to these prestigious vessels," said Maxime Dedeurwaerder, Business Unit Director, BIO-SEA by BIO-UV Group. "These premium cruiseships are at the cutting edge of environmental technology and an advanced UV-based ballast water treatment means they are safeguarding our oceans from invasive, non-indigenous organisms."
_Ilma_ and _Luminara_ will each be fitted out with a BIO-SEA 'B'-Series B02-190 system capable of treating ballast water flow rates of 190m3/h from just two high intensity, low-energy UV reactors. The system incorporates a mechanical filtration system that is backflushed automatically to ensure continuous and effective performance.
Each 456-passenger capacity vessel also operates four dual-fuel engines running on LNG as the primary fuel to significantly reduce emissions. The yachts also have an efficient heat recovery system, LED lighting and other features to reduce the environmental impact.
While BIO-UV Group has an established relationship with Chantiers de l'Atlantique, since 2015, having delivered BWTS units for installation to myriad cruiseships and military vessels, _Ilma_ and _Luminara_ represent the first projects for Ritz Carlton Yacht Collection.
BIO UV Group's Technical Director Florian Cortes added: "For the operator and crew, BIO-SEA operation and UV dosage is automatically controlled, and treatment performance is not impacted by either water temperature or salinity. The compact skid systems selected for the Ritz Carlton Yacht Collection also incorporate a user friendly interface for operational and maintenance simplicity."
Note for Editors
Representatives from BIO-SEA by BIO-UV Group will be available to go through the performance, energy-saving and environmental benefits of all its BIO-SEA BWTS systems at Stand 124, in Hall A1 of the SMM trade fair, which takes place in Hamburg between 6th and 9th September.
The company's "L"-series BIO-SEA model, is gaining considerable market traction in specialist ship markets, such as the offshore vessel segment, due to its small footprint on the market. For small to medium size vessels such as OSVs, PSVs and small cargo ships, BIO-SEA low-flow units can be offered with a complete turnkey solution.
To arrange a 1-2-1 media interview at SMM please contact pwheater@seabornecommecomms.com
About BIO-UV Group
For more than 20 years, BIO-UV Group has been designing, manufacturing and servicing ultraviolet light (UV-C), ozone, AOP and salt electrolysis water treatment systems for a multitude of industrial, residential and municipal applications. In 2011, it added the treatment of ships' ballast water to its range. The company's product range is designed and produced at its own purpose-built facilities across France and the UK, allowing the company to quickly respond to its customer's specific
requirements. A public-listed company since July 2018, BIO-UV Group has a consolidated turnover of EUR44.3 million and a current workforce of 150 employees. More than 50% of the group's sales are made in export markets with more than 30% in the ballast water treatment market.
For more information or to arrange media interviews, please contact
Seaborne Communications
Mobile: +44 0203 758 8703
Email: pr@seabornecomms.com
Website: www.seabornecomms.com
This email is intended for the addressee named above only. If you are not the intended recipient please notify the sender immediately, and in the meantime do not disclose the contents to any other person nor use, copy or store the e-mail in any medium. We can accept no liability if this e-mail is accessed by third parties during the course of transmission or is modified or amended in any way following despatch.
To unsubscribe and no longer receive our emails please click unsubscribe