Damen FCS 2008 Officially Named 'Offshore Waddenzee'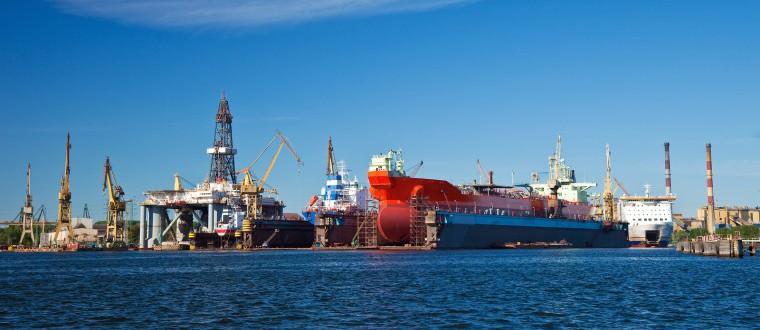 Offshore Wind Services' (OWS) latest Damen vessel – the Fast Crew Supplier 2008 'Offshore Waddenzee' – was officially named at Damen Oranjewerf Amsterdam, on August 22.
The FCS 2008 is the second vessel the Dutch company, which is a specialist in the provision of crew transfer vessels to the offshore wind industry, has ordered this year. In January, OWS became the first company to order the next generation Damen Twin Axe Fast Crew Supplier 2610. This vessel is being built in Singapore for delivery later this year.
The Offshore Waddenzee, which was christened by Ellen Cornelise Nieuwenhuis, the wife of Pieter Tavenier, ENECO Managing Director Wind, will be working alongside two other OWS vessels on the construction phase of the Luchterduinen Offshore Wind Farm for Van Oord.
Rapid turnaround
Philip Woodcock, Operations Director at OWS, comments: "The FCS 2008 is a very capable vessel for working on an offshore wind construction project close to shore like Luchterduinen. Damen's off-the-shelf approach ensures a rapid turnaround time, which helps us to meet our goal of providing our clients with first class service on time." 
Damen Shipyard Den Helder has tailored the new vessel to meet the specific requirements of OWS, which has included outfitting the vessel with a second generator set and offshore crane.
The order is notable for the speed with which it was handled. Jelle Meindertsma, Damen Sales Manager, explains: "The vessel was only ordered in June and she was delivered in August complete and ready to work!"
Successful trials
The order was signed after successful sea trials that took place in the Dutch North Sea at the Princess Amalia Offshore Wind Farm. The FCS 2008 has a Sea Axe hull that reduces slamming and ensures the highest possible standard of crew comfort in a wide range of sea states. The FCS 2008 has been launched following the success of the FCS 2610 and is designed for situations when a smaller vessel perfectly meets project requirements.
OWS
Managed by Workships Contractors BV, a company with 25 years of offshore experience, OWS now owns 10 dedicated wind farm vessels and continues with concrete expansion plans for the coming years. With a strong track record, robust QHSE procedures, committed crew, as well as an innovative and customer-oriented mindset, OWS is a leading provider of crew transfer vessels in the offshore wind market. www.workships.nl
Damen Shipyards Group
Damen Shipyards Group operates 40 ship- and repair yards, employing 8,000 people worldwide. Damen has delivered more than 5,000 vessels in more than 100 countries and delivers approx. 180 vessels annually to customers worldwide. Based on its unique, standardised ship-design concept Damen is able to guarantee consistent quality.
Damen's focus on standardisation, modular construction and keeping vessels in stock leads to short delivery times, low 'total cost of ownership', high resale value and reliable performance. Furthermore, Damen vessels are based on thorough R&D and proven technology.
Damen offers a wide range of products, including: tugs, workboats, naval and patrol vessels, high speed craft, cargo vessels, dredgers, vessels for the offshore industry, ferries, pontoons and super yachts.
For nearly all vessel types Damen offers a broad range of Services, such as maintenance, spare parts delivery, training and transfer of (shipbuilding) know-how. To complete, Damen offers a variety of marine components, especially nozzles, (flap-type) rudders, steering gear, anchors, anchor chains and steel works.
Damen Shiprepair & Conversion
In addition to ship design and shipbuilding, Damen Shiprepair & Conversion offers a network of 16 repair & conversion yards worldwide, with dry docks ranging up to 420×80 metres. Conversion projects range from adapting vessels to today's requirements and regulations to the complete conversion of large offshore structures. DS&C handles 1,500 repair and maintenance jobs annually.
For further information please contact
Jan-Hein Reeringh
Communications Advisor
+31 (0) 183 63 98 82
+31 (0) 612 20 77 96