DONSÖ SHIPPING MEET TO ELEVATE SWEDISH SHIPPING IN THE INTERNATIONAL ARENA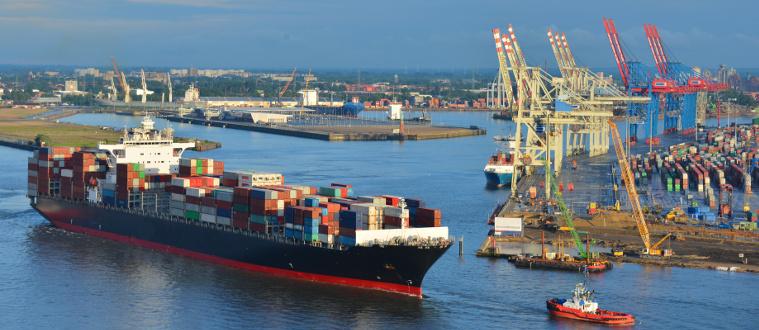 Donsö Shipping Meet (DSM) has once again brought together members of the Swedish Shipowners´ Association, having missed meeting during the pandemic. Shipping companies, shipowners, seafarers and suppliers to the maritime industry gathered for DSM 2022 – Clean Ocean with Future in Sight –  on the island of Donsö, Sweden between June 14-15 2022 to discuss shipping and all shipping-related matters, and to elevate Swedish shipping within the international arena.   
Mr Jonas Backman, Chairman of the Donsö Foundation, opened the two-day meet with an address highlighting the sterling work carried out by the shipping industry in keeping up the global flow of goods. He also spoke of the efforts in stepping up its role in ferry shipping as it provided passenger transports on short sea distances in light of the challenges for airborne passenger transports. He acknowledged that during the pandemic, the seafarers were the real heroes. He was followed by speakers Katarina Norén, Director General, Swedish Maritime Administration and Managing Director, Rasmus Folsø, DESMI Ocean Guard A/S.
The Donsö Shipping Meet is a regular event held every other year and brings together delegates from all over the world. Over two days in June, Donsö is transformed into a trade fair and a meeting place for the maritime cluster, where participants network with customers, clients, and new contacts. This year, the comprehensive DSM programme had two new events: the Fishing Meet and the Fire Safety Meet.  These were in addition to the regular programme covering speed meetings, seminars, the Commercial and Financing Meet and the HR Meet.
The DSM programme featured main seminars with keynote speakers, and shorter on-stage seminars with engaging, information-rich mini-talks. The DESMI keynote speaker for the opening seminar was Bo Cerup Simonsen, CEO Mærsk Mc-Kinney Møller Center for Zero Carbon Shipping, who discussed shipping as part of the solution to the climate crisis. DESMI are also the main sponsor for this year's DSM.
Running concurrently during the Meet was the Commercial and Financing Meet which took place on Tuesday. Carl Fhager, Lawyer / Partner, MAQS Advokatbyrå was host for the day while David Kristensson, Group Chief Executive Officer, Northern Offshore Services AB introduced the topics.
Fredrika Klarén, Head of Sustainability, Polestar delivered a keynote speech on world trade, shipping and clean oceans. She stressed that as trade is at the heart of growth and development, the climate change creates both challenges and opportunity.  She also discussed the financing of this transition as she looked at options from a technological perspective.
This was followed by another keynote speech on the green regulatory framework – Fit for 55. Magda Kopczynska, Director within the Directorate-General for Mobility and Transport of the European Commission, presented details of the package aimed at shipping and global trade to reduce net greenhouse gas emissions by at least 55 per cent by 2030, compared to 1990 levels. She also looked at the instruments suggested to support and progress decarbonisation.
A panel discussion, moderated by Anne H. Steffensen, Director General and CEO, Danish Shipping alongside panel participants Carl-Johan Hagman, CEO, Stena Rederi AB, Niklas Gustafsson, Head of Public Policy & Regulatory Affairs, Volvo Group and Gustav Leifland, Procurement Analyst, Orkla Group, talked about cargo and shipowners' responses to
the keynote speeches.
The second panel discussion focussed on the state of the art technology and maritime fuels. This was moderated by Disa Hammarskjöld, Head of business performance & strategy, Stena Rederi AB,  with Håkan Agnevall, President and CEO Wärtsilä, Grégoire Hartig Sales Manager Maritime, Gasum, Claes Fredriksson, CEO and founder, Liquid Wind and Jostein Bogen, Vice President, Product Line Manager Electric Solutions, ABB Marine & Ports participating as panel speakers.
The third panel discussion looked at financing the green transition. Moderating the conversation on how to fund the transition for shipping, and how funds for green investments would be made available to the shipping industry was Anders Hermansson, CEO Swedish Shipowners' Association. Panel participants included Michael Frisch, COO Danish Ship Finance, Magnus Montan, CEO, SEK, Tommy Johnsen, CEO NOx-fondet and Arne Juell-Skielse, CEO, Svenska Skeppshypotek.
Closing statement and remarks were then delivered by Anders Borg, economist and former Minister for Finance Sweden.
The Fire Safety Meet which also took place on Tuesday was a first in the regular DSM programme. The conference dealt with theoretical and practical knowledge on how to prevent and respond to onboard fire in new fuels. It also covered regulations, insurance and the latest research in the area. Among the speakers were Jonas Bjelfvenstam Director General for the Swedish Transport Agency, Sifis Papageorgiou, Project Officer of EMSA with over 25 years of experience, Julia Burgén, researcher and expert at human factors in fire safety, RISE and Ola Willstrand battery expert of RISE and moderator Martin Carlsson, project manager fire safety, Stena Teknik. Practical sessions and demonstrations were later carried out in the afternoon, with testing of different fire suppression technologies held in the port of Donsö. The new Fire Safety award was handed out by Nordkompass towards the end of the day.
Another new event at DSM was the Fishing Meet, held on the same day in the afternoon. The seminar was arranged by Swedish Fishermen Producer Organisation (SFPO) and Sweden Pelagic Federation PO (SPF). It provided participants with insights into the everyday work of a fisherman, and the role of fisheries in the wider food supply chain.
Anna-Caren Sätherberg, Minister for rural affairs sent a video greeting which was followed by presentations on the future of fishing. These culminated in a panel discussion with Fredrik Gustafsson, GG 330 Carmona; Johannes Claeson, S 205 Ceton; Josef Malmborg, S 438 Bristol; Gustav Grundén, GG 173 Grace and Viking Matsson , GG 500 Vingaskär.
DSM is not just a meeting, but also an opportunity to showcase vessels and suppliers to the shipping industry. This year, among the vessels on show were three new tankers in the harbour, including the newly-built vessel Prospero. This award-winning vessel is a 22, 000 DWT small clean tanker that boasts of impressive tailor-made eco-efficiency. In the harbour, it stood next to its sister vessel Pacifico, also a 22, 000 DWT; both designed by FKAB.
Also on display was the Tern Fors, officially named in a ceremony on Monday 13 June. With a pioneering new vessel design that reduces the environmental impact and performs safe operations, the 15.000 dwt chemical and product tanker has set standards high, drastically lowering the emissions. Combined with the Terntank Hybrid solution, it eliminates the use of fossil fuels in port operations.
Donsö Shipping Meet is an opportunity for the Swedish Shipowners´ Association members to convene under a common theme – shipping. Innovators, owners and operators are all invited to contribute unique perspectives in an effort to build a comprehensive shared understanding of industry needs. Donsö Shipping Meet 2022 proved to be no exception and has showcased that the industry is supporting a sound and robust shipping business climate.
Captions: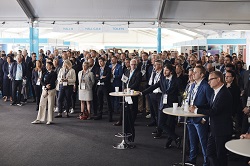 Photos taken over the two days event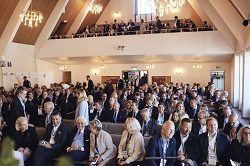 Photos taken over the two days event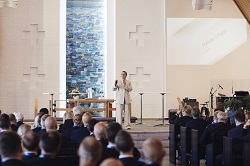 Fredrika Klarén, Head of sustainability, Polestar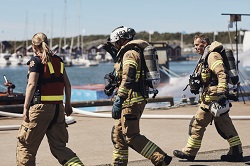 The Fire Safety Meet
For high resolution images, interviews or further information please
contact Sue Terpilowski
Email: sue@imageline.co.uk
Tel: +44 207 689 9009
Pictures:
Notes to Editors
About Swedish Shipowners' Association
Learn more on https://www.sweship.se/in-english/ 
The Swedish Shipowners' Association was founded in 1906 as an industry and employers' association. The Swedish Shipowners' Association is strictly an industry association representing around 55 Swedish shipping companies operating worldwide.
unsubscribe