Egypt's Ailing Economy Likely to Get Boost from Developments in the Suez Canal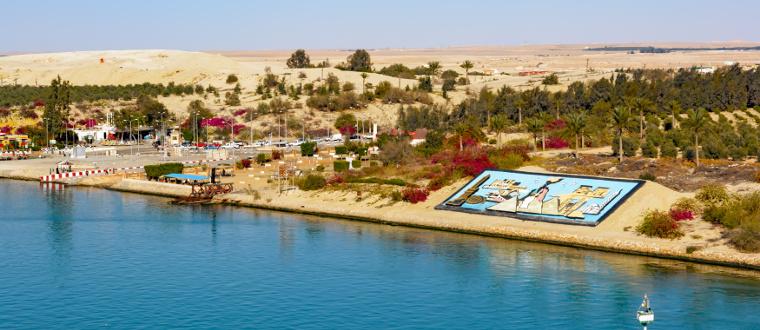 There might still be hope for Egypt's ailing economy, despite it not being clear to many. In fact, it could enjoy the same benefits as Dubai's Jebel Ali, with the now dual carriage waterway on the Suez Canal.
Suez Canal today may seem at a disadvantage, what with the competition from the Panama Canal, lower bunker prices, and the turtle's pace in the global trade. But it has all the potential to transform Egypt's ailing economy. The $8bn expansion of the Canal will maintain its primary role as the lifeblood of the Egyptian economy, which has been going on for the last 150 years or so.
This can be made possible through new industrial zones to be built along the waterway, potential private investment opportunities in the ports, and more opportunities at the so-called New Silk Road – One Belt One Road (OBOR). Combined with the untapped wealth of Egypt in oil and gas, managing director of shipping consultancy Drewry, Tim Power, calls it an immense possibility.
"Lets us imagine a situation where Egypt has very competitive energy costs, a large pool of relatively competitively priced labor and an environment where it is able to attract foreign direct investment".
Power then proceeded to draw a parallel between the Suez Canal and its developments with that of the Jebel Ali in Dubai, which draws container shipping lines from all over the world, because of its free zone and cargo movements.
If the Suez Canal achieves the same level of cost competitiveness and industrial development, it will be as lucrative as the must-call port in the Arabian Gulf.
"So if you combine the connectively of the [Suez] Canal with the kind of industrial development, cost competitiveness that perhaps, if we are lucky, this Canal Zone can create, then you could see the Egyptian economy transformed", he said.