Excellence In Environmental & Emergency Solutions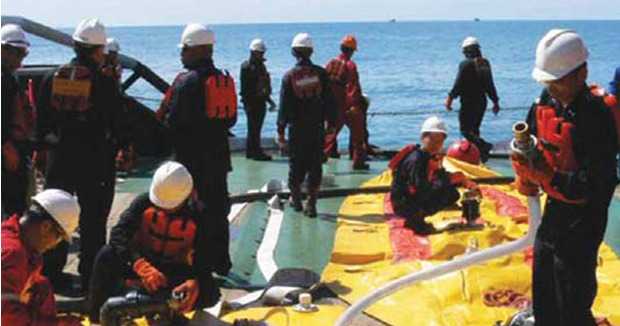 Established in 1992, NRC is a global provider of environmental, industrial and emergency solutions. We work in partnership with clients to support their business activities worldwide, delivering comprehensive, costeffective and safety-driven solutions even under the most challenging conditions. NRC is dedicated to providing superior environmental services and ensures its clients are prepared for all eventualities, responding swiftly and effectively whenever and wherever emergencies occur. We coordinate our global emergency response activities from a 24/7 International Operations Centre (IOC) based at our corporate headquarters in Great River, New York. We have an unyielding commitment to quality and safety. As an ISO 9001, 14001 and OSHAS 18001 certified organisation, safe operations and protection of the environment are paramount.
NRC offers a variety of services worldwide including:
Oil Spill Response Management & Clean‐up
Hazardous Material Response Management & Clean‐up
Fire Fighting & Rescue
Waste Management
Site Remediation
Industrial Cleaning
Consultancy & Training
NRC serves and supports a diverse range of industries and organizations:
Oil & Gas, Upstream & Downstream
Tanker, Dry Cargo Vessels and Barges
Power Generation
Chemical & Pharmaceutical
Ports & Terminals
Airports & Airlines
Rail
Manufacturing
Government & Military
Oil Spill & Hazardous Material Response
Having responded to thousands of marine and land‐based oil and hazardous material (HAZMAT) spill incidents around the globe, our expertise in this field is unsurpassed. NRC tailors its services to meet each client's specific needs and delivers a recognised and proven standard of excellence. NRC provides oil spill services to offshore exploration & production activities around the world and coverage to more than 17,000 marine vessels, and some 1,400 assorted marine facilities, refineries and pipelines.
Services include:
Incident Response, Management & Clean‐up
Establishment & Management of Oil Spill & HAZMAT Response Centres & Teams
Equipment Rental, Supply, Commissioning & Maintenance
Response Exercise Design, Delivery & Evaluation
Plan Development, Review & Management
Gap Analysis & Preparedness Audits
Risk Assessment & Facility Inspection
NRC works with its customers in the design, establishment and management of all their oil spill response requirements and provides customised equipment packages for ports, terminals and oil & gas exploration and production activities.
Fire Fighting & Rescue
With extensive global experience in emergency response, NRC provides fire fighting and rescue services to a broad range of sectors including metals, oil & gas, aviation, petrochemical and other high‐risk industrial facilities. Services include:
Provision of Stand‐by Fire Crews
Fire Response
Technical Rescue
 High Angle
Confined Space
Road Traffic Accident
Marine
Maintenance & Inspection of Fire Systems
Risk Assessment & Plan Development
Facility Fire Prevention & Safety Audits
All fire fighting services are designed to meet a variety of international benchmarks and our emergency response personnel are trained to the highest of standards. We work closely with our clients to deliver customised fire and rescue services to suit their specific operational conditions.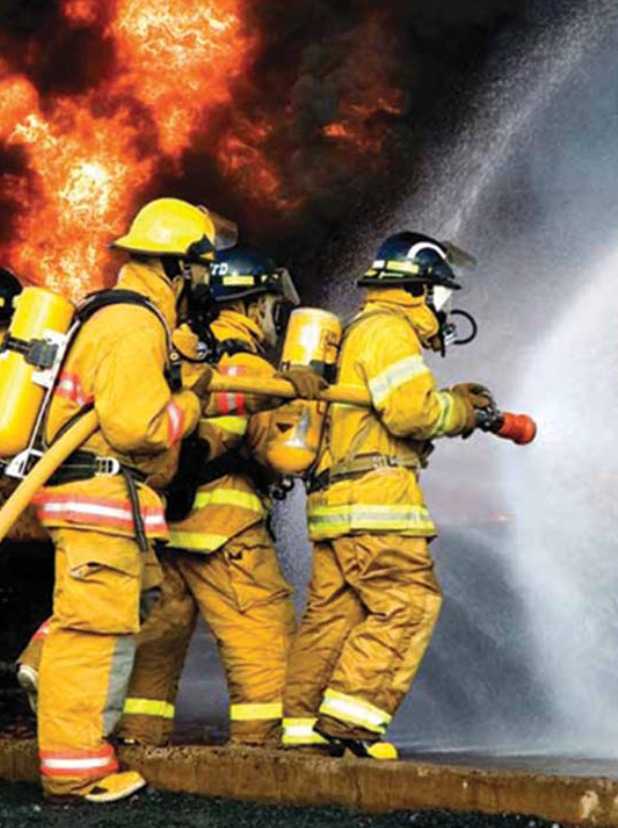 Environmental & Industrial Services
NRC has over 20 years of experience in the provision of a diverse array of waste management, site remediation and industrial cleaning services. Whether it be tailoring an operation to achieve waste minimization, containment of groundwater contamination or cleaning of petroleum pipelines, NRC works closely with its clients to achieve their goals in a timely and cost‐effective manner.
Services include:
Waste Management
 Waste Analysis & Profiling
Waste Consolidation
Lab Packing Services
Hazardous Waste Recycling & Disposal
Waste Transportation & Disposal
Site Remediation
Facility Decontamination/Decommissioning
Excavation & Removal of Contaminated Materials
Remediation System Installation
Stabilisation & Bioremediation
Industrial Services
Tank Cleaning
Hydroblasting/Pressure Washing
Pumping & Transfer
Pipeline Cleaning & Pigging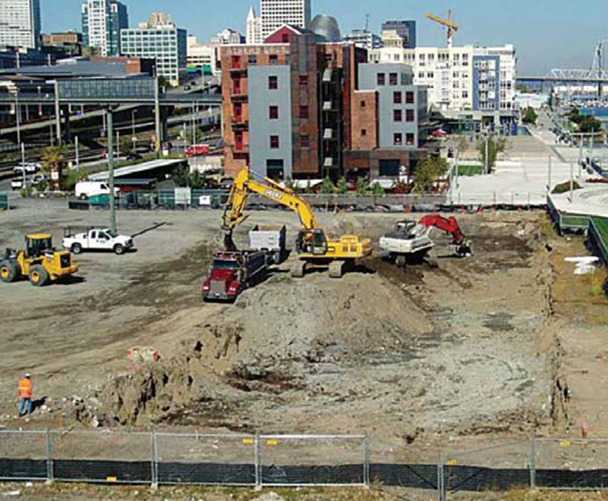 Consultancy & Training
Providing a full range of prevention, preparedness and response consultancy and training services, we ensure our clients maintain an effective capability and readiness to manage a wide variety of emergency events. Our services include:
Regulatory Review & Assessment
Vessel & Facility Assessments, Inspections & Audits
Emergency Response Planning
Drill & Exercise Design & Management
Training, including:
Oil Spill Preparedness & Response (IMO & MCA levels)
Hazardous Material (HAZMAT & HAZWOPER) & HNS Response (NFPA OSHA & IMO levels)
Fire Fighting (NFPA levels)
Incident Command System (ICS 100, 200, 300, 400 and course specific training)
NRC is an industry leader in the provision of high quality environmental products,emergency response equipment and systems to help our clients achieve cost effective solutions from the arctic to the tropics. NRC specializes in the provision of the following products:
Oil Spill & HAZMAT Containment & Recovery
Decontamination Equipment
Spill Kits & Sorbent Materials
Pumps & Storage
Security Products