Part of Believed Tsunami Shipwreck Found Off Oregon Coast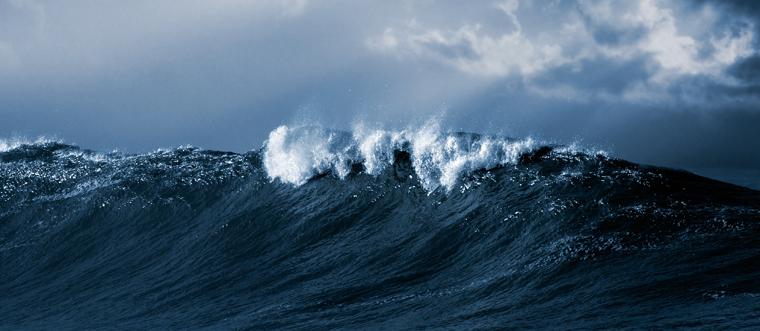 The 25 feet of fıberglass flotsam that was sighted near the Oregon coast is believed by authorities to belong to a Japanese fishing boat which was destroyed in the tsunami that ravaged eastern Japan four years ago. A clue as to boat's origin was the discovery of several live yellowtail jack fish, which are indigenous and fairly common to the waters around Japan.
The earthquake and ensuing tsunami claimed the lives of more than 18,000 people and caused $300 billion worth of damage. Most of the estimated five million tons of debris that the cataclysmic event dumped into the Pacific Ocean sank straightaway to the bottom of the ocean. But some of it occasionally washes up on the U.S.'s west-coast beaches.
Oregon has seen its fair share of floating debris from the disaster according to the Oregon Parks and Recreation Department, including a 66-foot-long boat dock and the head of a mannequin. But what makes this a somewhat rare find is the fact that animals were living inside. And to be sure that no invasive species were inside the debris scientists conducted an examination after it was dragged into the harbor by team of state-level agencies.
The debris will now need to be lifted out of the water and cleaned so it can be examined for any marks that could help to identify it. If any such marks are found, they will be reported to the Japanese consulate. The jack fish which were stowed away inside have been transferred to an aquarium by biologists, who are currently examining some algae samples in order to discover more about the boat's origins.
The boat was probably a trawler, a type of commercial vessel used for scooping fish out of deep waters. It was, however, not designed for the open ocean. According to Chris Havel, Oregon Parks and Recreation Department spokesperson, the shipwreck was probably pulled into a pacific current and jettisoned to the Oregon coast. Its story will remain a mystery until the debris has been thoroughly checked by the experts.
"We really have no idea," Havel said. "We may never know what path it took to get here."