Heat Records Set in the Antarctic Peninsula: How Long Will It Stand?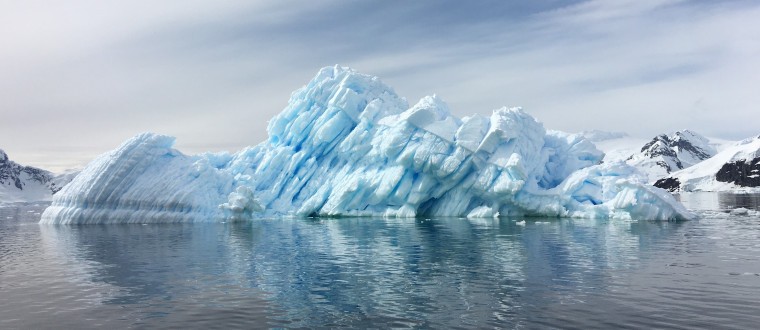 The largest frozen landmass on earth may not stand a chance against global warming. At least, that's what the experts say after raising alarm bells about the Antarctic Peninsula's future, as heat records are being set on this part of the world.
The Esperanza Base on the northern tip of the Antarctic Peninsula recorded an 18.3-Celsius temperature on February 6, 2020, the hottest temperature yet for Antarctica and almost the same temperature as Los Angeles in California that day. It broke the record temperature detected by the same research base in 2015.
But that was just the beginning because on February 9, Brazilian scientists detected an even higher temperature of 20.75-Celsius on Seymour Island off the tip of the Trinity Peninsula. According to Brazilian government scientist Carlos Schaefer, "we are seeing the warming trend in many of the sites we are monitoring, but we have never seen anything like this."
These record temperatures caused widespread melting over the peninsula. The European Space Agency detected a 120-square mile chunk of ice breaking off the Pine Island glaciers just after the heat spike. This puts the already endangered glacier at a higher risk of complete meltdown.
Glaciologist Mauri Pelto of Nichols College also observed around 1.5-square kilometres of snowpack saturated with meltwater saying, "I haven't seen melt ponds develop this quickly in Antarctica.
You see these kinds of melt events in Alaska and Greenland, but not usually in Antarctica." Eagle Island also experienced a peak melt of 30 millimetres on February 6 alone, which set the record melt of 106 millimetres from February 6 to February 11.
According to experts, these heat temperatures are caused by a combination of elements. WMO's weather and climate extremes rapporteur Randall Cerveny said that "the record appears to be likely associated (in the short term) with what we call a regional 'foehn' event over the area: a rapid warming of air coming down a slope/mountain." Foehn winds are known to cause downslope windstorms on mountains that bring warm air with them causing temperatures to build up. NASA's atmospheric researcher Rajashree Tri Datta explained: "Two things that can make a foehn-induced melt event stronger are stronger winds and higher temperatures."
But this is also becoming a long-term trend as the result of global warming. The Antarctic Peninsula has already experienced dramatic warming events over the last few decades, and the continuous warming of the earth's climate due to elevated carbon levels could mean more heat records are about to be set in the peninsula in the future.
Antarctic glaciologist Peter Neff said it best: "I think it's not at all surprising. It's part of the trend, and we're going to see more of those warm events than cold events."
These record temperatures, however, are still up for verification by the World Meteorological Organisation. According to Cerveny, they are pulling together a committee to investigate and verify bot temperature readings to determine if they will pass the organisation's official records. He explains: "When we are looking at an extreme record, we have to get all the info for that sensor, location and station."
Sources:
National Geographic – The Antarctic Peninsula is setting heat records. They won't stand long.
Read more about the climate of Antarctica
Read more about climate change