New Crane Device 'YawSTOP' to Cut Loading Time of Shipping Cargo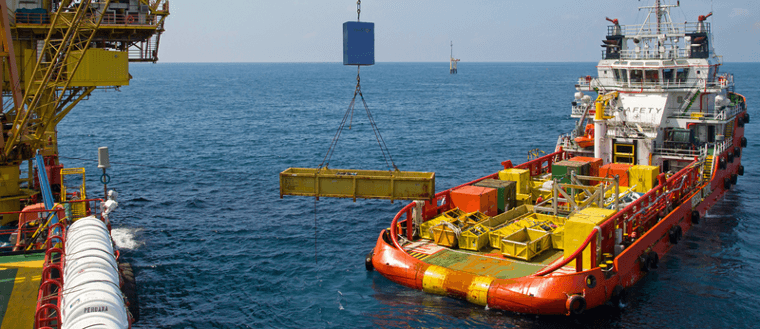 Norwegian company Kolberg Capary Lautom AS has launched a gyro-based stabilisation device called "YawSTOP" to enable rotation-free and rotation-controlled lifting and loading of cargo and goods by cranes to make shipping and more efficient, reliable and safe.
While dynamic positioning systems automatically maintains a vessel's position despite wind and currents, and heave compensated cranes adjust for wave and roll, rotation control of suspended cargo is frequently handled by vessel or harbour crew with taglines attached to the corners of the load. This is a highly inefficient method to load and unload goods and equipment, and also represents a significant HSE-risk.
Kolberg Caspary Lautom has spent the past three years to develop the technology called "YawSTOP". A yaw rotation is a unit's rotation around the vertical axis.
Saves time and money
By attaching a YawSTOP unit to the crane hook, the crane operator or another operator can singlehandedly manage rotation of suspended cargo, without the use of taglines and extra crew on deck or quayside. This reduces both time usage, costs and HSE risk.
"We have conducted analyses which show that YawSTOP reduces time usage for lifting operations by up to 45 percent and costs for each lifting operation by up to 50 percent. As the solution enables you to control unwanted rotation of the cargo, you can complete more lifts in a shorter space of time as well as increase your operating window by working during weather conditions that previously were defined as too challenging. This increases both productivity and predictability," says Thor Jegard, chairman and main owner of Kolberg Caspary Lautom.
European authorities have also recognised the degree of innovation and the societal benefit that YawSTOP represents. The company has therefore received nearly NOK 20 million in funding from Horizon 2020, the EU's research and innovation programme.
Reduces HSE risk
Injuries to people and damage to equipment during lifting operations are common HSE challenges in the shipping industry. As YawSTOP enables a crane operator to manage rotation control on his or her own, there is no longer a need for crew being close to or within the lifting zone. This could help prevent serious injuries to people.
"Through rotation control in lifting operations, we can help vessel and port operators reduce HSE risk while saving time and money," says Thor Jegard.
Showcased at ONS
Because YawSTOP represents a completely new technical solution, Kolberg Caspary Lautom is currently collaborating with DNV GL to develop certification guidelines for rotation control of suspended cargo.
The YawSTOP will be displayed for the first time at ONS in Stavanger, 27 – 30 August 2018. Visitors to Kolberg Caspary Lautom's stand (hall 5, stand 5440) will be able to view and discuss how YawSTOP can improve their lifting operations.