OUT WITH THE OLD, IN WITH THE NEW?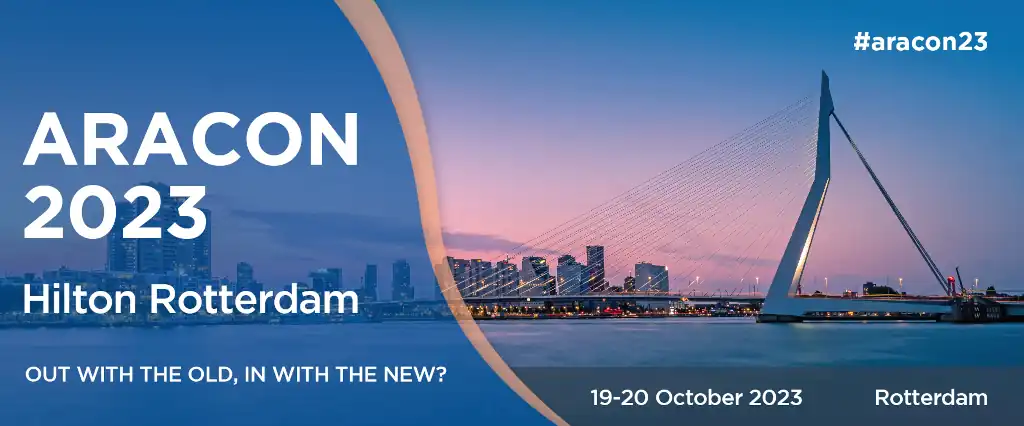 Late 2023 may well be an inflexion point for the ARA bunker market – and the global marine fuels sector. The industry is grappling with the demands of recent regulation, such EEXI and CII, and close on the horizon – in 2024 – the EU's Fit for 55 measures will begin to impact bunkering and shipping operations. The inclusion of shipping in the EU's Emissions Trading System will mean profound change for both Europe-based and international owners, and bunker companies will also have to keep ahead of the curve.
How the Ukraine situation will evolve over the year is not clear, but many believe the geopolitical landscape has undergone irrevocable change. ARACON 2023 will once again consider the impact of sanctions on bunkering and shipping and the imperative for careful due diligence.
Fuel quality in the ARA market is always a topic for close debate at ARACON and the conference this year will look another 'new' issue in prospect – the impending revision of ISO 8217. New fuels will also be on the agenda as well as the potential to streamline bunker deliveries and vessel operations. through increased digitalisation.\
And what of the old? As the industry prepares for the 'shock of the new' in terms of regulation, legislation, fuels and technology, is the way it goes about its day-to-day business also heading for change? ARACON 2023 will turn the spotlight on bunkering's traditional – and often rather opaque – business model and ask if the sector is really ready for some root and branch reform.