Mayflower Autonomous Ship Project Supported by UK Hydrographic Office With Key Marine Geospatial Data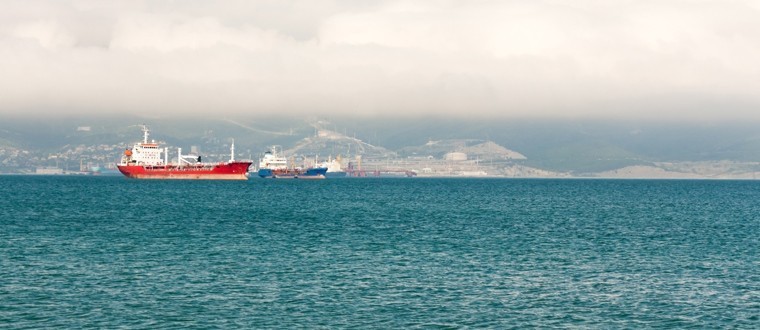 Information about Plymouth Sound to bookend milestone first Transatlantic autonomous vessel crossing
The UK Hydrographic Office has announced its support of the Mayflower Autonomous Ship (MAS) project, which will see one of the first Transatlantic crossings of a fully-autonomous vessel. Important geospatial data from the UKHO will support the first part of the vessel's journey from Plymouth, UK to Plymouth, Massachusetts this Spring.
Built by a marine research non-profit with support from IBM, MAS is designed to provide scientists with a flexible and cost-effective platform for collecting critical data about the health of the ocean and further the technological development of marine autonomous systems.
The data provided by the UKHO spans high resolution gridded bathymetry, tidal height and surface current data, and geospatial restriction and constraints data for the Plymouth Sound region, providing MAS with a definitive view of the seabed in UK coastal waters.
The voyage is expected to commence in Spring 2021 and take approximately 3 weeks. As a data partner to the project, the UKHO also facilitated meetings with the US National Oceanic and Atmospheric Administration (NOAA) to enable the MAS team to secure similar data for the approach to its final destination. The data from the UKHO will complement updates from IBM's The Weather Company, which include 500m resolution weather forecasts and predictions along the route in order to help MAS avoid running into severe weather.
With no human captain or onboard crew, MAS uses the power of AI and automation to traverse the ocean in its quest for data and discovery. The ship's AI captain performs a similar role to a human captain. By assimilating data from a number of sources, the AI captain constantly assesses the ship's route, status and mission, and makes decisions about what to do next.
To support the project, the UKHO is working with the MAS team on solving the challenge of so-called 'machine readable data'. This is a key challenge that the maritime industry must overcome to enable autonomous or semi-autonomous vessels at scale; by creating data that is suitable for machines rather than basing the technology on datasets made for humans or current Electronic Navigational Charts (ENCs).
Mark Casey, Head of Research, Design & Innovation at the UK Hydrographic Office, said: "It is an honour to be able to support the Mayflower Autonomous Ship with the marine geospatial information that the UKHO holds. Clearly, the first Transatlantic crossing of an autonomous vessel is a huge milestone for our sector.
"Focusing on the challenge of machine readable data is one of the key ways that our sector will be able to scale autonomy as a widespread solution. We are proud to be at the forefront of innovation in this area and we will continue to work with our partners and colleagues across the sector to help unlock the potential of marine autonomy."
Brett Phaneuf, Director for the Mayflower Autonomous Ship project, said: "The MAS has been built to help scientists gather critical data about the health of the ocean. As such, the mission will not only advance ocean research but also pioneer new technologies and new forms of data, with the potential to transform commercial shipping, oil & gas, security & defence, and other industries. We are very fortunate to be working with the UKHO, a world-leading centre for hydrography which is dedicated to providing machine-readable geospatial data to meet the anticipated future requirements of autonomous shipping."
Matthew Ratsey, Managing Director of Marine AI, added: "The MAS will follow a similar course to the original Mayflower crossing made 400 years ago. The high resolution marine geospatial data provided by the UKHO, which will be interpreted by Marine AI's GUARDIAN Autonomy Artificial Intelligence software during her transatlantic crossing, will significantly enhance the MAS's situational awareness and safety at sea, and improve voyage efficiency."
Colleen Roche, Northeast Navigation Manager at the National Oceanic and Atmospheric Administration (NOAA), commented: "NOAA is excited to support such an ambitious endeavour with our products and services. Recent investments in the Precision Marine Navigation program, which provides surface current forecast data for navigation, and the Electronic Navigation Chart rescheming project, were made with the future in mind. MAS400 shows that the future is here. It gives us a chance to showcase those products and help inform what improvements could better support autonomous navigation."
For more information on the Mayflower Autonomous Ship project, please visit:
https://newsroom.ibm.com/then-and-now
To follow MAS and get live data updates, please visit:
https://mas400.com