Parker Kittiwake Procal Expands Service Capability and Global distribution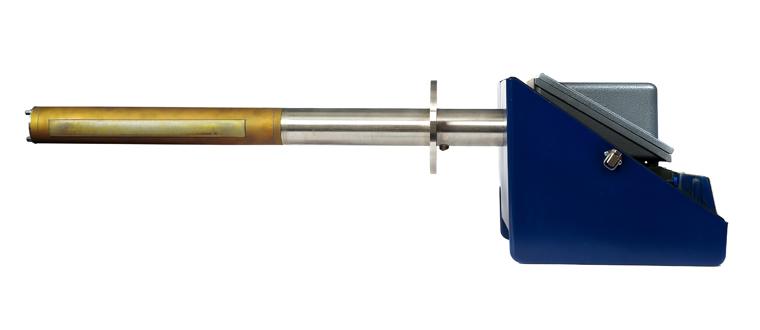 Agreement with Score Subsea and Wellhead Ltd enables Procal to respond to the growing worldwide demand for continuous emissions monitoring systems
Parker Kittiwake – Procal, part of the Parker Hannifin Corporation and the leading supplier of continuous emissions monitoring (CEM) analysers for marine, power and offshore applications, has announced the appointment of Score Subsea and Wellhead Ltd (SSWL) as an official systems integrator. The contract allows Procal to expand upon its existing international distribution and service capability, underpinning both companies' commitment to support global emissions reduction and improve air quality both at sea and on land.
Parker Kittiwake Procal's CEMS have the ability to monitor gases from the combustion of residual and distillate fuels such as SO2, CO2 and NOx. The agreement covers installation of new equipment, as well as the servicing and recalibration of existing analysers, across the full range of Procal process and stack gas emissions analysers, in the marine, power and offshore sectors.
Score Subsea and Wellhead Ltd has more than 68,000m² of purpose-built facilities to accommodate, service and test all equipment at its base in Peterhead, Aberdeenshire. Combined with access to more than 30 worldwide offices as part of the Score Group, the contract will allow Procal to provide 24/7 worldwide support to its customers.
Chris Daw, commenting for Procal, said: "As global environmental regulation becomes increasingly stringent and widespread, both at sea and on land, the need for technologies such as CEMS analysers to provide an efficient compliance solution has increased. Through this agreement with Score Subsea and Wellhead, we can ensure we provide Procal customers across the world with local expertise, 24/7 support and fully certified mechanical and digital technicians who can monitor, install, or recalibrate our full suite of products."
He continued: "Parker has worked with SSWL for a number of years and we have been consistently impressed by the ability of its teams to deliver time-sensitive solutions to a complex array of challenges. With its diverse expertise and extensive knowledge of the marine, offshore and power sectors, our customers are in great hands."
Procal's in-situ CEMS analyser can be applied to the most onerous and demanding applications, and effectively fulfil the requirements of both operators and environmental regulators.
John Buchan, commenting for Score Subsea and Wellhead Ltd, said: "With the introduction of Emissions Control Areas (ECAs) on the Baltic, Western European and North American coasts, as well as the impending worldwide ECA in either 2020 or 2025, international governments are taking a vital step forwards in protecting our planet's health. Procal is at the forefront of these efforts, and we believe that given the exponential market for its technology, as well as the global appetite for efficient, proven and affordable compliance solutions, that this is a partnership with decades ahead of it."
This announcement comes soon after Procal announced that it has doubled its CEMS manufacturing capacity in direct response to the growth in industry demand following the introduction of the current ECAs in1 January 2015. The company doubled its revenue as a result of the exponential increase in orders and continues to work with several leading scrubber manufacturers.