PortXL: Damen Joins Rotterdam Start-up Project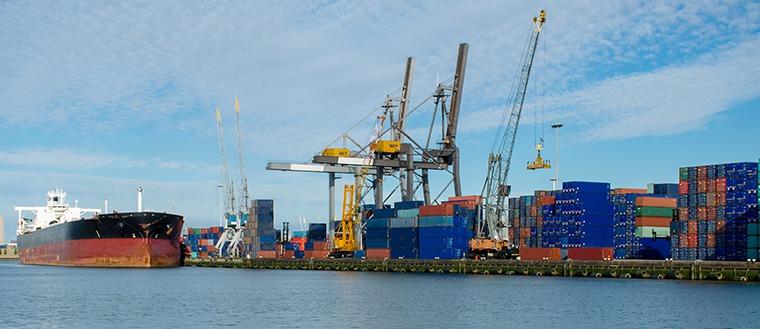 Off the ground within 100 days with unique World Port Accelerator, the PortXL start-up tool
Damen is proud to be one of the partners in PortXL, the first start-up accelerator programme specifically designed for the Port of Rotterdam. A prestigious selection of renowned maritime companies have come together to help secure the sustainable growth of Rotterdam's port-related industry. The goal is to remain the world's smartest and most innovative port.
The ambitious World Port Accelerator start-up support programme, which is due to be launched March 2016, aims to strengthen Rotterdam's port innovation environment. Interested start-ups can apply at www.portxl.org. In addition, the participating maritime companies have the option to recommend start-ups too.
Kick-start
The Rotterdam Port Authority and the participating companies having teamed-up in this close co-operation, unleash a wealth of sources to the start-ups. More than 150 mentors and over 200 investors, corporate partners and sponsors are at their disposal. PortXL offers start-ups the fertile environment to give their passion and energy a kick-start within three months. This backing will allow them to chart both new markets and the game changer arenas; two vibrant areas that are essential for the sustainable growth of the Rotterdam port economy.
"We will wholeheartedly support this programme, hoping that start-ups that are relevant to our business will emerge from it," Damen CEO René Berkvens comments. "We will coach and supervise the Maritime Industries cluster, one of a total of four sectors, in addition to Transport & Logistics, Energy and the Petrochemical industry. We will furthermore assess a number of start-ups ourselves. This will give us a better view of what drives future entrepreneurs and will provide close input about developments of potential interest to Damen Shipyards Group. The most important element, however, is that through our participation we're able to contribute to the continued development of the Dutch maritime industries."
Damen Shipyards Group
Damen Shipyards Group operates 32 shipbuilding and repair yards, employing 9,000 people worldwide. Damen has delivered more than 5,000 vessels in more than 100 countries and delivers some 160 vessels annually to customers worldwide. Based on its unique, standardised ship-design concept Damen is able to guarantee consistent quality.
Damen's focus on standardisation, modular construction and keeping vessels in stock leads to short delivery times, low 'total cost of ownership', high resale values and reliable performance. Furthermore, Damen vessels are based on thorough R&D and proven technology.
Damen offers a wide range of products, including tugs, workboats, naval and patrol vessels, high speed craft, cargo vessels, dredgers, vessels for the offshore industry, ferries, pontoons and superyachts.
For nearly all vessel types Damen offers a broad range of services, including maintenance, spare parts delivery, training and the transfer of (shipbuilding) know-how. Damen also offers a variety of marine components, such as nozzles, rudders, anchors, anchor chains and steel works.
In addition to ship design and shipbuilding, Damen Shiprepair & Conversion has a worldwide network of 15 repair and conversion yards with dry docks ranging up to 420 x 80 metres. Conversion projects range from adapting vessels to today's requirements and regulations to the complete conversion of large offshore structures. DSC completes around 1,500 repair and maintenance jobs annually.
FOR FURTHER INFORMATION PLEASE CONTACT
Jan-Hein Reeringh
Communicaton Advisor
+31 (0) 183 63 98 82
+31 (0) 612 20 77 96
Jan.Hein.Reeringh@damen.com
www.damen.com