Ports have a vital role to play in the fight against greenhouse gas emissions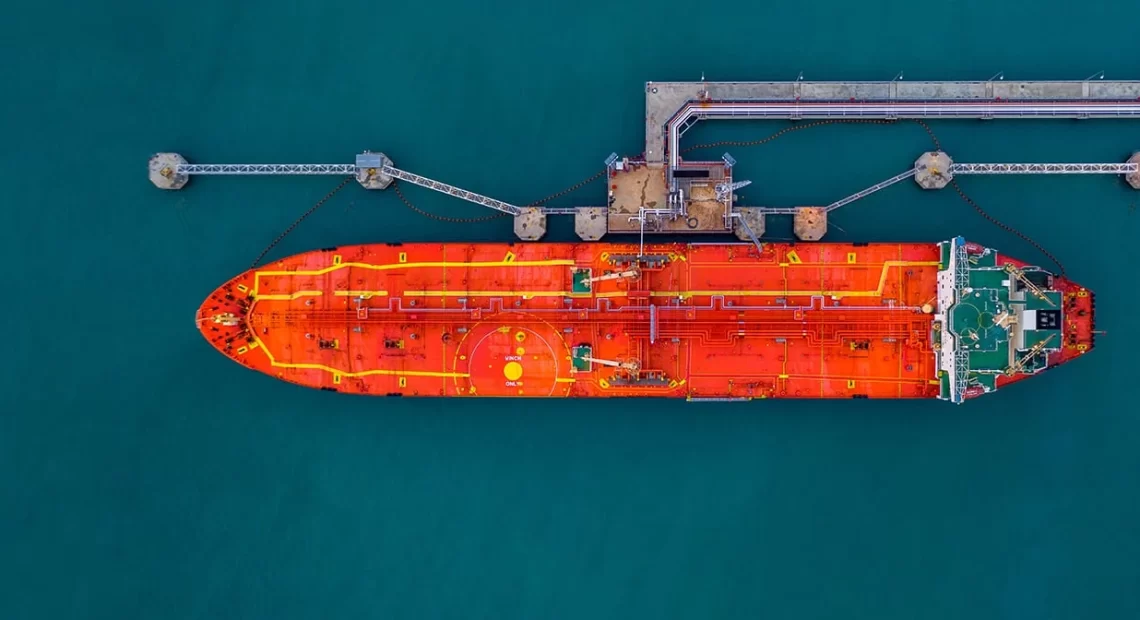 The shipping industry is undergoing a transformative shift towards sustainability and the International Maritime Organization (IMO) is set to adopt its revised greenhouse gas (GHG) strategy next week. There is also increasing pressure from environmental groups urging the adoption of ambitious emission reduction targets.
The 80th session of the IMO's Marine Environment Protection Committee (MEPC 80)* will convene from 3-7 July 2023 to adopt their revised GHG strategy and prominent environmental organizations such as Transport & Environment and Seas at Risk have called on the IMO to reduce shipping emissions by 50% by 2030 instead of 40% as previously agreed. Citing a study** commissioned by these groups, the targets have been deemed attainable through measures including increased usage of zero-emission fuels, speed reduction and wind-assisted propulsion. The study, conducted in collaboration with Ocean Conservancy and Pacific Environment, demonstrates that halving emissions can be achieved without compromising international trade.
In the context of ongoing negotiations regarding revising the IMO's climate strategy, CE Delft has analyzed the maximum potential for emissions reduction in international shipping by 2030. The report reveals that a significant reduction of 36%-47% in absolute emissions compared to 2008 is technically feasible, through enhanced operational and technical efficiency, along with a 5-10% uptake of (near) zero-emission fuels. Moreover, the analysis indicates that the total cost of operation (TCO) associated with meeting stringent emissions reductions will only increase by approximately 6-10% by 2030.
Amidst the complexities the industry faces, there is an urgent demand for an integrated approach that leverages data-driven decision-making and digital solutions to expedite the maritime sector's adaptation to a changing world. A noteworthy example combining these approaches is the Port of Rotterdam, which has embarked on a sustainability journey to minimize its environmental impact.
PortXchange, a digital solutions company for predictable and sustainable shipping, believes the maritime sector needs to focus wider to meet the targets or could meet them earlier if it encompasses the entire logistics chain, especially focusing on the critical role that ports play in helping to achieve emission reduction targets. The maritime sector's success in meeting emission reduction targets lies in widening its focus to encompass the entire logistics chain. By recognizing the crucial role ports play, we can make progress and achieve our goals sooner.
The Port of Rotterdam has introduced PortXchange EmissionInsider, a cutting-edge solution designed for the operational teams in ports. This innovative tool provides a comprehensive overview of the port's transport-related emissions, allowing unprecedented visibility into the port's emissions profile. PortXchange EmissionInsider not only enables standardized reporting but also identifies areas with the most significant potential for decarbonization. This groundbreaking initiative empowers the Port of Rotterdam to make informed decisions and take targeted actions towards achieving a more sustainable future.
It is clear that all stakeholders involved in a port are beginning to recognize the need to reduce emissions and have their own drivers to achieve this. Port authorities are actively seeking to make informed decisions and implement effective decarbonization initiatives that not only align with national and international regulations but also enhance their competitive edge by reducing energy costs.
By utilizing PortXchange EmissionInsider, authorities can gain valuable insights that enable them to incentivize shippers to adopt just-in-time sailing practices, resulting in optimized operations and reduced emissions. Moreover, the platform empowers the port community to contribute to the shared decarbonization goal, uncovering the immense potential for sustainable practices within and around the port. With PortXchange EmissionInsider, ports become hubs of innovation and collaboration, driving the transformation of the maritime industry towards a greener and more resilient ecosystem.
The introduction of PortXchange EmissionInsider aligns with the broader trend within the shipping industry, where data-driven decision-making and digital solutions are increasingly being embraced. The industry can pave the way for a greener and more sustainable future by harnessing innovative technologies and adopting a comprehensive approach to emissions management.
The maritime sector finds itself at a critical juncture and the implementation of PortXchange EmissionInsider underscores the importance of holistic approaches encompassing the entire logistics chain.
*https://www.imo.org/en/OurWork/Environment/Pages/Revision-of-the-Strategy.aspx
**https://www.transportenvironment.org/discover/can-slashing-shipping-emissions-be-done-without-harming-global-trade/
For Media Enquires and high-resolution images
Image Line Communications Limited Sue Terpilowski
Email: sue@imageline.co.uk 
Corina Stoicescu
Email: pr@imageline.co.uk
Tel: +44 207 689 9009