Posidonia 2018 to Take Place at the Metropolitan Expo Centre in Athens, Greece, 4-8 June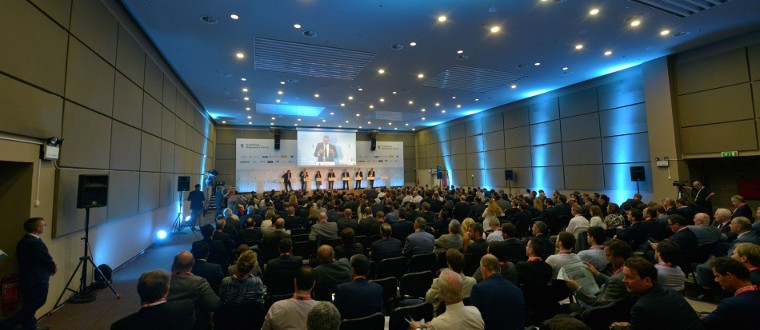 Posidonia 2018 will take place at the Metropolitan Expo Centre located within the Athens International Airport complex. It should provide a functional and flexible environment for Posidonia, and its visitors and exhibitors.
Posidonia has long been established as a major calendar event of the shipping industry. Posidonia 2016 attracted the most influential personalities from the Greek and international shipping community, as well as the major companies and organisations active in all sectors of the shipping industry. The international exhibition Posidonia has been taking place every two years since it first took place in 1969. It not only serves as a bridge linking the Greek shipowners with the international shipping industry, but also serves as the platform that brings international shipowners in touch with the latest developments in the shipping industry. It offers them access to the entire range of services and shipping products available on the international shipping market.

Over 50 years the international shipping community has gathered at Posidonia, the home of Greek shipping. Greek owners are also investing billions of dollars to ensure their fleet continues to lead the way in efficient operations and clean technologies. A multi-billion market for Posidonia's exhibitors. Get into business with Greek owners who are keen to evaluate new technologies, source equipment and to develop partnerships for their demanding renewal programmes and fleet expansion. Joined by top buyers and decision makers from all sectors of the international shipping industry, it's the only place to find them gathered to do business on this scale.
Other than exhibitions:
Posidonia week also includes seminars, technical workshops programmes, and an extended conference. The popular programme of main conference sessions, focused workshops and seminars will be further developed at Posidonia 2018. Chaired by industry leaders, there will be lively discussion and debate on issues, challenges and opportunities facing the industry.
The Posidonia Games:
The Posidonia games is a highly popular part of the Posidonia business and social mix. They appeal to the competitive nature of shipping professionals. The Posidonia Games programme includes the incredibly popular five-a-side Posidonia Shipsoccer Tournament, the exciting Posidonia Cup yacht race, the Posidonia Running Event, and the Posidonia Golf Tournament.