Posidonia Press agenda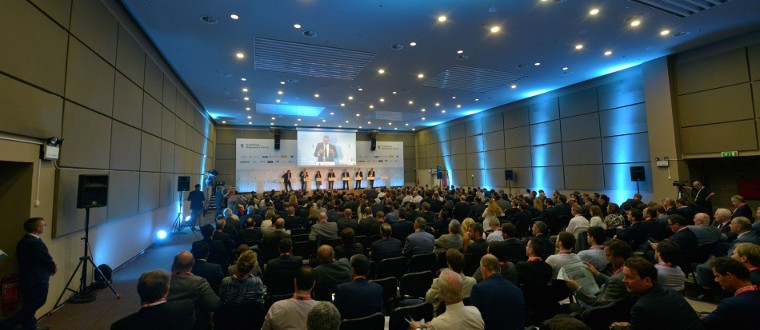 Kindly be informed that there is a number of Conferences and Seminars some of which address to the press. You will find the full list here. Please contact the organisers to check availability.
Also, please find attached, FYI, the below press events invitations (in chronological order), as forwarded by our exhibitors, to be held during Posidonia 2022: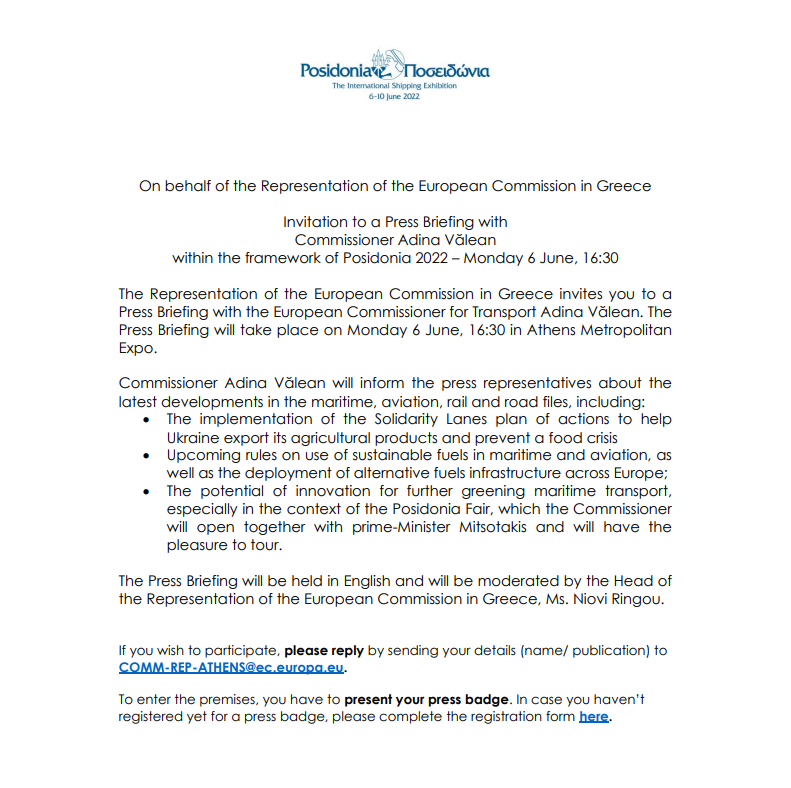 Press Briefing with the European Commissioner for Transport Adina Vălean (6/6/2022) – for details see attached file
Presentation and discussion on emiTr – ABL Group's digital solution facilitating emissions tracking for greener ports. (7/6/2022)
Short description:
emiTr acts as a digital inventory of a port's direct and indirect emissions, helping ports to visualise and understand what their emissions profile looks like and where their emissions come from. It work to:
TRACK emissions
CALCULATE cost of emissions
Facilitating data in order to TAKE ACTION in reducing your carbon and emissions footprint
Project Director and Maritime Director Paul Martin, will be on stand from 16:00 on Tuesday 7th June to discuss the software and showcase a demo video, as part of our on-stand drinks' reception.
Tuesday 7th June, from 16:00 / Stand ABL Group 3.461
Wilhelmsen group with launch that sets a unique course towards the future of port experiences (7/6/2022)
Short description:
Having handled more than a million port calls, Wilhelmsen has established itself as the globally leading provider of ships agency services. On 7 June at 1500, we will present a launch setting a unique course for the future of the ships agency industry and the entire port ecosystem. Join us at our stand (3.213, Hall 3) and get a presentation from the President of Wilhelmsen Port Services, Neal de Roche. Food and drinks will be served.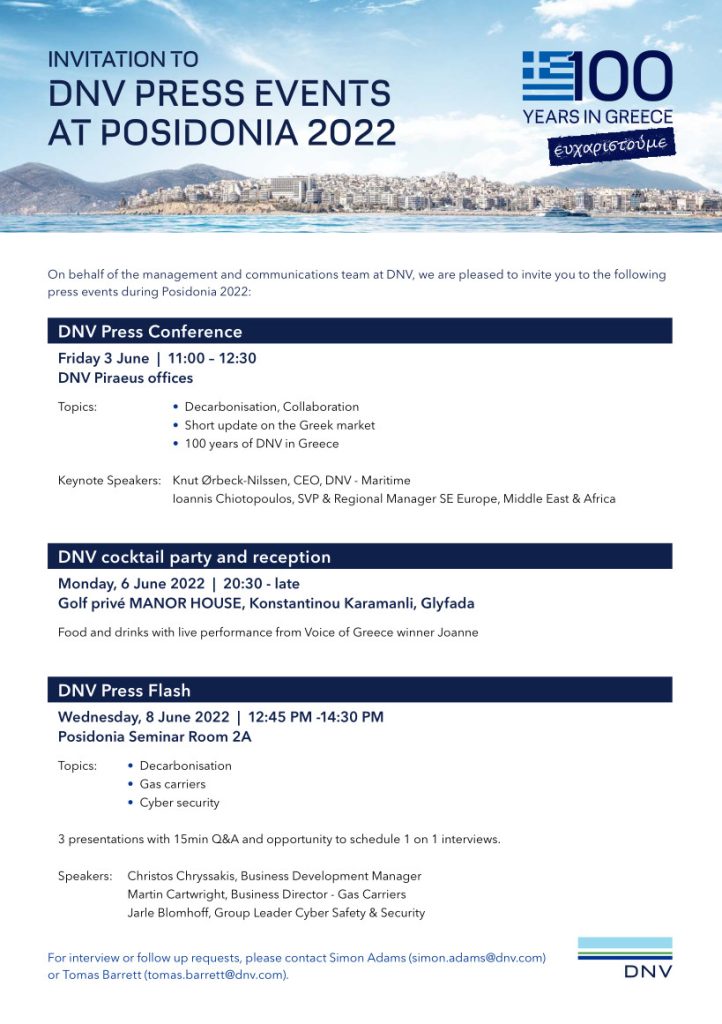 DNV Press Flash (8/6/2022) – for details see attached file
Kongsberg Maritime Press Conference (8/6/2022 – 12:00 / Stand 3.213, Hall 3)
ONE SEA (Autonomous Ecosystem) Press Briefing (8/6/2022)
Short description:
Following the 105th IMO MSC, autonomous Shipping alliance One Sea shares outcomes for the development of regulations for MASS (Maritime Autonomous Surface Ships). This briefing includes progress with regulatory work and what ahead in terms of working towards an autonomous maritime future.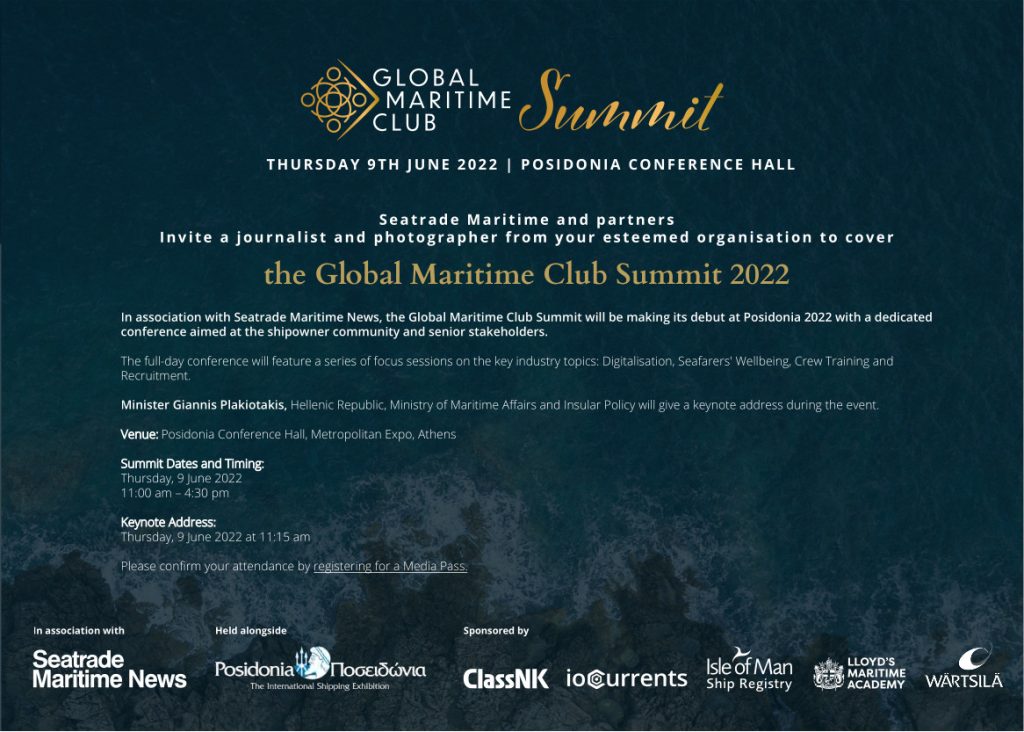 Global Maritime Club – GMC Summit (9/6/2022) – for details see attached file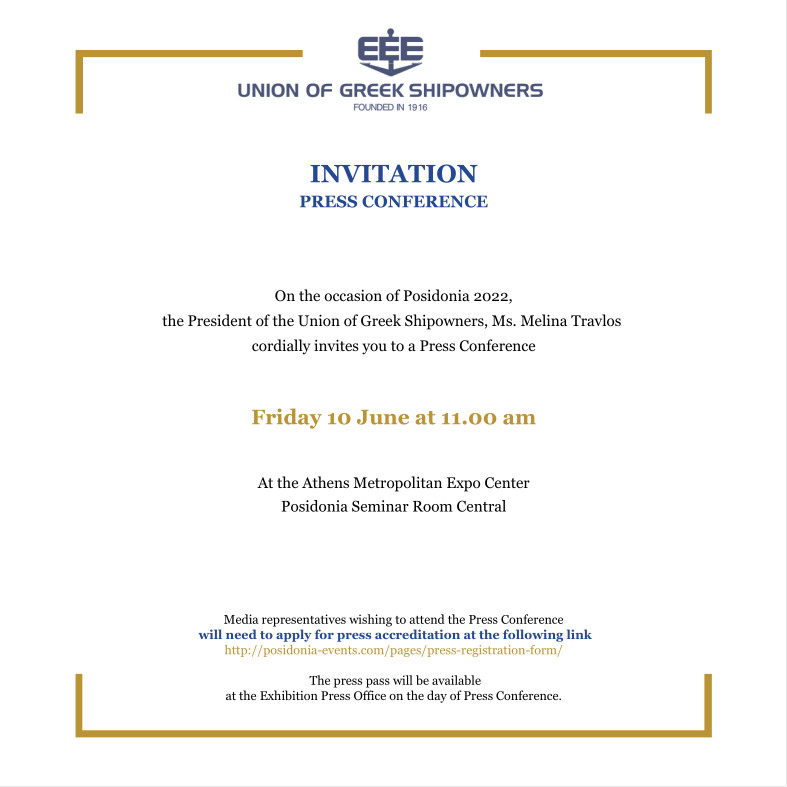 Press Conference with the President of the Union of Greek Shipowners Ms. Melina Travlos (10/6/2022) – for details see attached file
Best regards,
Artemis
Artemis Vamvakopoulou