Procal 2000 Emissions Analyser Receives DNV-GL Certification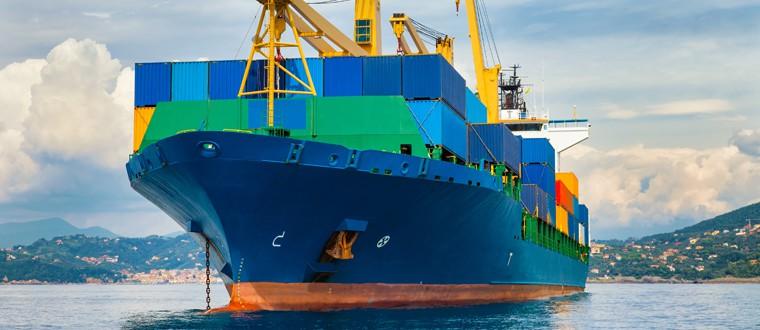 Continuous Emissions Monitoring System meets class society standard as shipowners pursue reliable environmental compliance measures
Parker Procal, part of the Parker Hannifin Corporation and the leading supplier of Continuous Emissions Monitoring Systems (CEMS) for marine applications, has announced that its Procal 2000 emissions analyser has been certified by DNV-GL having met the requirements of MEPC 184(59) Chapter 6 on emission testing of CO2 and SO2, as well as the requirements of the revised MARPOL Annex VI and NOx Technical Code 2008. The certification of the analyser aids ship owners in providing robust evidence to demonstrate compliance with ECA regulations.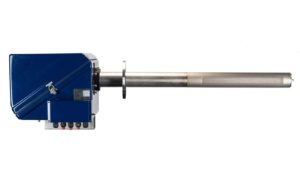 The Procal 2000 is an in-situ analyser which analyses the gases from the combustion of residual and distillate fuel. It also measures the water content of the exhaust so that CO2 and SO2 can be reported on both a wet and a dry basis, demonstrating compliance with ECA regulations in port and in international waters. To achieve certification, the Procal 2000 analyser was rigorously tested to prove the effective measurement of emissions required to determine compliance with the updated MEPC 184(59) Chapter 6 and Marpol Annex IV and NOx Technical Code 2008 regulations. Changes to these regulations include updates on the measurement of CO2 and SO2, the testing of NOx emissions in gas and dual-fuel engines, calculation methods for verification, and changes to the requirements of record requirements. The Procal 2000 analyser was proven to meet the required standard in continuous emissions monitoring for these regulations.
Chris Daw, commenting for Procal, said: "DNV-GL certification is a significant step for the Procal 2000 analyser, particularly as the industry is recognising the importance of CEMS in ensuring compliance with increasingly stringent emissions regulations. With the latest ECA regulations and incoming EU MRV requirements, shipowners are under significant pressure to prove compliance or else face significant fines they can ill-afford. The Procal in-situ CEMS analyser can measure up to six exhaust gases such as SO2, CO2 , NO and NO2 The analysers are connected to a data acquisition system, which displays, data logs and re-transmits the monitored concentrations and SO2:CO2 ratio – in accordance with IMO regulations – without manual intervention. This linked with the low maintenance requirements makes it an ideal marine monitoring system."
In contrast to extractive sampling where a gas sample needs to be physically extracted from the system for analysis, 'in-situ' monitoring provides a continuous, real time measurement of the content of exhaust gases, with data provided instantaneously on a display that can be installed in the engine room and on the bridge. With many in the industry raising concerns over the ability of bunker delivery notes to verify compliance with sulphur limits, there is growing recognition that continuous monitoring technologies that measure emissions directly are the most effective means of demonstrating compliance.
DNV-GL certification comes soon after Parker Procal announced that it had doubled its CEMS manufacturing capacity in direct response to industry demand in line with sulphur limit reductions in ECAs from 1 January 2015. The company doubled its revenue as a result of the exponential increase in orders and continues to work with several leading scrubber manufacturers.
-ends-
About Parker Kittiwake Procal analyser solutions:
Procal specialises in the detection of gas emissions using both Infra-red and Ultra-violet photometry with a majority market share of emissions monitoring units installed on commercial vessels. The company provides a comprehensive range of accessories to enable in-situ analysers to be applied to even the most demanding applications. The in-situ design offers significant cost savings as installation is minimal compared with extractive systems, translating into lower tubing and cabling costs, particularly if other analysers form part of the emissions system. Procal has supplied more than 3,000 analysers worldwide over 30 years for both land based and marine applications.
About Parker Hannifin:
With annual sales of $13.2 billion in fiscal year 2014, Parker Hannifin is the world's leading diversified manufacturer of motion and control technologies and systems, providing precision-engineered solutions for a wide variety of mobile, industrial and aerospace markets. The company employs approximately 57,000 people in 50 countries around the world. Parker has increased its annual dividends paid to shareholders for 57 consecutive fiscal years, among the top five longest-running dividend-increase records in the S&P 500 index. For more information, visit the company's web site at www.parker.com, or its investor information web site at www.phstock.com.
Media Enquiries:
Clare Anderson
Senior Account Manager
BLUE Communications
Tel: +44 (0) 1865 514214
Tel: +44 (0) 7889 809500
E: Clare.Anderson@blue-comms.com