SMM 2018 Hamburg: Green Shipping on the Rise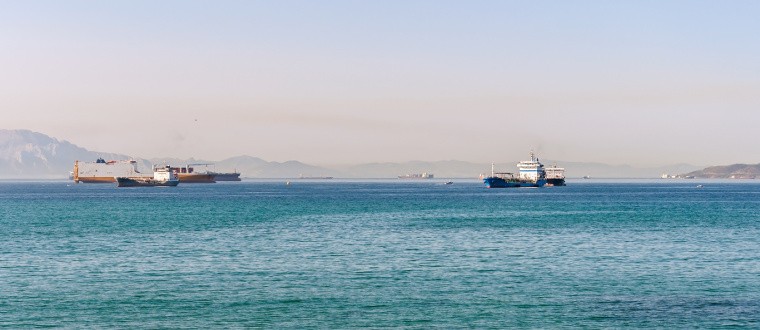 Bringing effective ballast water management and a lower sulphur limit for ship fuels, new, stricter environmental regulations are forcing the shipping industry to take action. At SMM 2018, exhibitors will present future-proof technologies. At the concurrent environmental conference Global Maritime Environmental Congress (gmec), experts will discuss challenges and opportunities facing the industry. A new theme route will guide fair visitors to cruise-related exhibition highlights.
The countdown is on: The new 0.5 per cent sulphur limit for ship fuels will take effect on 1 January 2020. "There is no turning back. The lower sulphur limit will have a significant positive impact on the environment and on human health, especially for people living in port cities and coastal regions," said IMO Secretary-General Kitack Lim on occasion of the meeting of the IMO's Sub-committee on Pollution Prevention and Response in early February. LNG is one possible way to comply with this regulation: According to the SMM Maritime Industry Report (MIR), as many as 44 per cent of shipowners are considering liquefied natural gas propulsion for their newbuilds. At SMM 2018, the leading international maritime trade fair in Hamburg, industry stakeholders will be able to discuss other compliance options, as well.
LNG a clean alternative
Around the world shipowners are facing the challenge of having to make far-reaching decisions: Will low-sulphur fuel be available in sufficient quantities at reasonable prices? Are exhaust gas scrubbers a smart investment? Or would it be better to opt for LNG right away? Questions like these will be discussed at the Global Maritime Environmental Congress (gmec) which is held on 5 September as part of the SMM conference programme. Speakers such as Katharine Palmer, Global Sustainability Manager at the classification society Lloyd's Register, will advise the industry on how to best comply with current regulations and prepare for future ones. In exhibition hall A5, which will be dedicated to the Green Propulsion theme with a special focus on LNG, decision-makers will be able to meet up with experts to get advice and study technical solutions hands-on.
As for ballast water management (BWM), the IMO is granting shipowners a transitional period before they must comply fully. Meanwhile the industry is working full speed on implementing the BWM Convention which took effect in 2017. This necessitates investments in the order of billions. In a study of the global ballast water management market between now and the year 2026, the US market research firm Stratistics MRC forecasts a growth rate of nearly 40 per cent – per year.
Understanding which types of BWM system are suitable for a specific ship type, and which of these systems meet both the IMO rules and the stricter requirements of the US Coast Guard is challenging. A gmec expert panel including Debra DiCianna of the US consulting firm Choice Ballast Systems, Tim Wilkins, Environment Director at Intertanko, the International Association of Independent Tanker Owners, Stamatis Fradelos, Principal Engineer, Operational Environmental Performance (OEP) Team, ABS and others will provide valuable insights. SMM visitors will be able to familiarise themselves first-hand with the technologies offered by relevant manufacturers from around the world. "Numerous manufacturers are reporting record numbers of incoming orders," says Claus Ulrich Selbach, Business Unit Director – Maritime and Technology Fairs & Exhibitions at Hamburg Messe und Congress GmbH.
This year's fair will again feature various theme-based routes to help visitors find the exhibition highlights they are looking for. "We have added a Cruise & Ferry Route to our programme," says Selbach. "From the engine room to the bridge through to passenger cabins, this route spreads out the entire value chain before our visitors."
Cruise industry: Pioneering sustainability
When it comes to eco-friendly ship operation, the cruise industry is one step ahead of most other shipping segments, not only in response to increased environmental awareness among passengers but also because the many highly sensitive waters visited by these ships must be protected. It is the segment's explicit goal to minimise the effects of every trip on the marine environment and on coastal regions. Here again, LNG ship fuel plays a key role. For example, AIDA Cruises ordered their third LNG-ready cruise vessel from Meyer Werft just a few weeks ago. The Japanese NGO Peace Boat's Ecoship concept likewise favours LNG power. Apart from its dual-fuel engine, the vessel will feature ten retractable, rigid sails doubling as photovoltaic panels as well as wind turbines, and an additional 6,000 square metres of on-deck solar panels. Further information on what may will be the 'greenest' cruise ship yet will be available in Hall A5.
Under the chairmanship of Andreas Chrysostomou, acting Secretary General of the European chapter of CLIA, the Cruise Lines International Association, a gmec expert panel will focus on the cruise industry's pioneering role in environment protection. The panel will include Bud Darr, Executive Vice President, Maritime Policy and Government Affairs at MSC Cruises; Lex Nijsen, Vice President and Head of Four-Stroke Marine, MAN Diesel & Turbo; Rolf Sandvik, CEO, The Fjords and Jan-Erik Rasanen, Head of New Technologies at the Finnish engineering firm Foreship, among other experts.
This year's gmec conference will take place on 5 September. The conference team will again be supported by its cooperation partner Seatrade. "Once again we have been able to recruit some top-level experts from all around the world for SMM," says Mary Bond, Managing Director Publishing and Content at Seatrade. "Attendees can expect a series of fascinating discussions and an array of innovative solutions that will make shipping
cleaner step by step."
For further information about the green shipping conference please go to: http://www.smm-hamburg.com/en/conferences/gmec/