The Mission to Seafarers Has Raised £320,000 for Its Ongoing Crew Welfare Campaign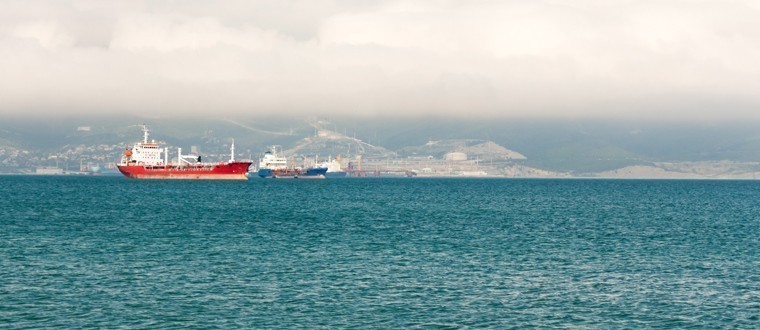 Maritime charity's campaign maintains vital seafarer support during pandemic following eleven generous donations
The Mission to Seafarers has raised £320,000 for its ongoing crew welfare campaign, thanks to the generosity of donors from across the shipping industry.
The campaign was launched late last year to sustain crew welfare support around the world at a time when it was desperately needed and as the COVID-19 pandemic continued to impact seafarers.
The funds raised so far will be going towards a range of initiatives and projects, such as crucial support for regional services, assistance for those abandoned and extended PPE supplies, delivering support where it is most needed.
The COVID-19 pandemic continues to impact seafarers and the entire industry, including abandonment of vessels and the need for welfare support for families following bereavements. Mission teams co-ordinate their work with recognised national organisations and authorities, such as Port State Control to enable chaplains to focus on the mental health and wellbeing needs of crew and to provide practical support. This fund will help the Mission enhance the training of its frontline teams to cope with the new demands they are facing during the COVID-19 pandemic.
Additionally, the fund will continue to support local and regional teams to adapt their support with innovative initiatives, depending on what local seafarers need most, according to current and emerging requirements. Due to increasing variants, and seafarers being stuck onboard, the demand for SIM cards has soared, and the provision of emotional support via the 24/7 online 'Chat to a Chaplain' service has been essential.
Work continues to progress across the 200 ports and 50 countries in which The Mission operates. Donations support specific projects around the world and Top sponsors of this initiative include:
Platinum: Wan Hai Lines
Gold: Xpress Feeders, Ocean Network Express (ONE), MSC, Grindrod, TeeKay and The Seafarers' Charity
Silver: Gaslog
Bronze: ICS, Moore Stephens and AET (AET is sponsoring the Innovation Fund)
Platinum sponsor, Vice-Chairman Mr. Randy Chen, Wan Hai Lines, commented:
"The seafarer crisis precipitated by COVID-19, has affected all crews in India and worldwide. Due to crew change delays and limited vaccine availability to these essential workers, countless families are impacted by extended or cancelled contracts.  Supporting The Mission to Seafarers in providing relief and support to these families is essential. We are proud to support initiatives such as the new Sustaining Crew Welfare Campaign and organisations dedicated to providing assistance to our international key workers."
Reflecting on the donations to date, The Revd Canon Andrew Wright, Secretary General of The Mission to Seafarers, added:
"The current circumstances for seafarers across the world is beyond anything we have seen before. With limited crew changes, and in many countries no sign of the pandemic easing, our help is vital to those on the front line of international trade. In some of the most challenging circumstances, our teams of chaplains and ship visitors managed to make 30,576 socially distant ship visits last year but we need to sustain this support with Wi-Fi to contact loved ones, mental health resources, pastoral care, items of shopping and access to medication.
"All donations are gratefully received and we look forward to continuing to make a real difference. We cannot stress enough how thankful we are to all our sponsors, supporting this cause and our work."
To show your support of seafarers and access more information on this project, and the range of sponsorship and funding opportunities available, please visit: https://www.missiontoseafarers.org/sustaining-crew-welfare-campaign
Donations page link: https://www.missiontoseafarers.org/donate