Wastewater Treatment: New Sewage Treatment Plant CleanSewage Bio by RWO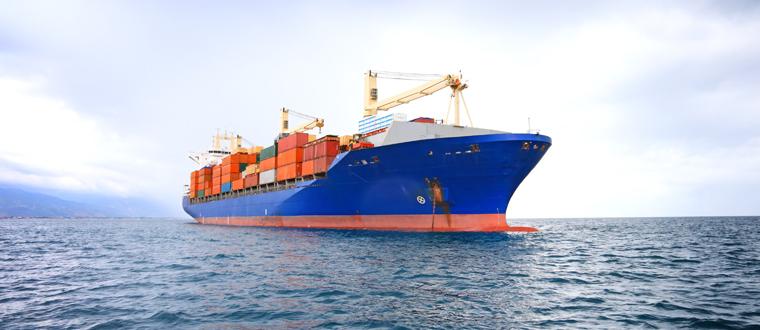 The portfolio of Bremen-based water treatment manufacturer RWO has a new family member. CleanSewage Bio is certainly an attack on the wastewater treatment market, one-side-access to the system gives significant space savings while great efforts were put into an easy and understandable handling concept.
"We are pleased to present a system to the market which combines the success of our former wastewater series Biopure and WWT-LC with some new features that even our customers may not have thought about yet. The one-side-access of the plant is certainly one of those features. But we've listened carefully to our partners and identified some needs that CleanSewage Bio adapts in the best way possible," Chief Sales Officer Florian Schmidt-Bormann proudly explains.
The one-side-access of CleanSewage Bio does indeed give significant space savings in the engine room, allowing planning without maintenance space at both sides and the back of the system. Together with a very compact system design, the space demand is up to 25% smaller than its competitors, depending on the capacity.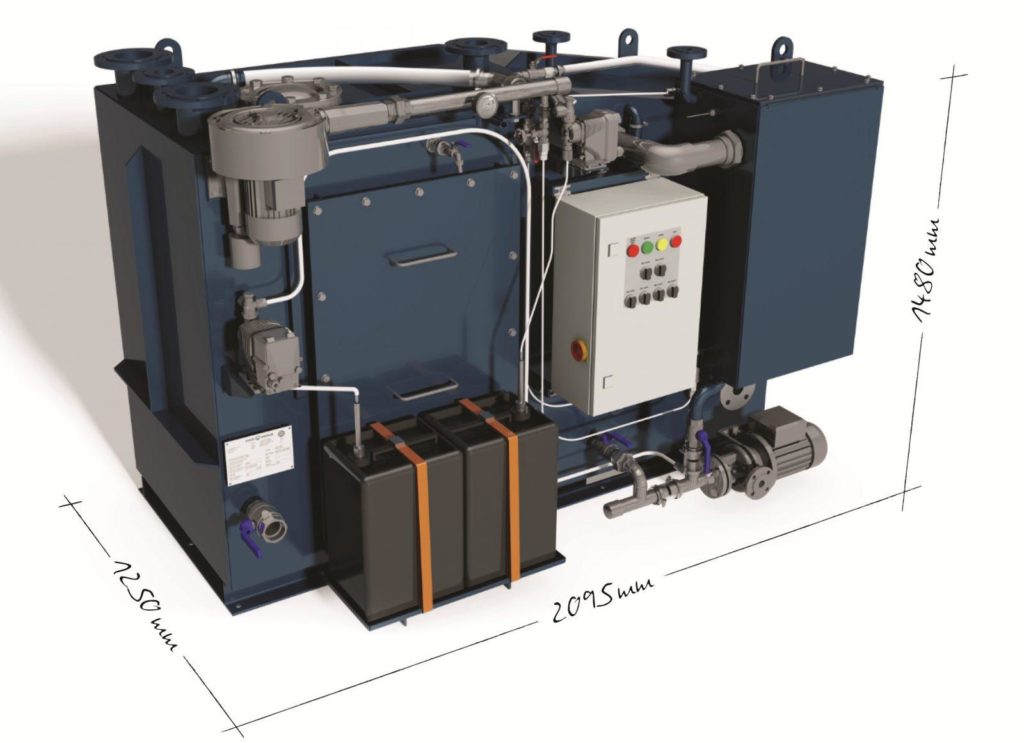 To ease operation and bring failure rates to the lowest possible, RWO has developed an intuitive status control which enables checking the plant's status at a glance. By the internationally understandable traffic light principle three LEDs signal if the system is running or an intervention is necessary. Inside the switchbox, every aggregate can be controlled manually to adjust the settings of the system to the individual travel route – a feature that enables savings in consumables and lowers total cost of ownership.
Besides that, RWO has improved the treatment process with some details that make the handling of the plant much more comfortable for the crew. The system works according to the proven treatment principle with a biological two-chamber process; only in the last part is chlorination necessary. The chemicals used are non-flammable and employed at many places in the ship's daily routine. In terms of maintenance the system is substantially more hygienic. The biofilm carriers of the Moving Bed Bio Reactor (MBBR) are clustered in baskets, they can be easily removed from the tank and do not have to be taken out by hand or broom together with the organic load. The sieve to hold back solids is now cleaned automatically; it can be emptied without contact with faeces. Non-degradable solids can be pumped out without the sieve having to be disassembled. The plant's own discharge pump is suitable for this.
"Together with RWO's oily water separator OWS-COM, CleanSewage Bio forms the cutting edge of the company's broad water treatment portfolio," Schmidt-Bormann continues. "We are proud to offer systems for total water management on board in high quality, designed and manufactured in Germany with one contact person for all inquiries, be it drinking water, ballast water or wastewater treatment. This is what we've done in the last 40 years and we will continue this way in future."
For more Information contact:
Stefan Jakubik
Mobile: 0049 151 1255 9226
Stefan.Jakubik@veolia.com
www.rwo.de
Company information
RWO, Bremen, subsidiary of Veolia Water Technologies, is a leading supplier of systems for water and wastewater treatment aboard ships and offshore rigs. The product programme encompasses the treatment of drinking and process water as well as oily waters, ballast and wastewater. RWO is already the worldwide market leader in the treatment of oily water separation. www.rwo.de
Veolia is the global leader in optimized resource management. With over 187,000 employees worldwide, the Group designs and provides water, waste and energy management solutions that contribute to the sustainable development of communities and industries. Through its three complementary business activities, Veolia helps to develop access to resources, preserve available resources, and to replenish them. Veolia Water Technologies specializes in technological solutions and design and build projects for water and wastewater treatment, serving industrial and municipal clients. www.veolia.com