Zero Carbon Shipping on the Horizon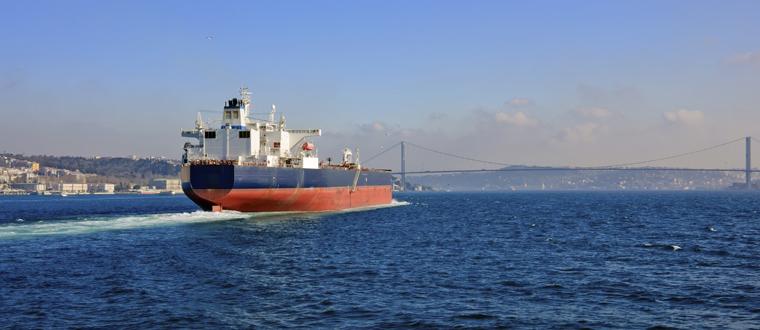 It's a well known fact that carbon emission is the main cause of the current climate crisis. Shipping industry produces  black carbon that seriously affects the amount of CO2 in the air. In an effort to reduce carbon emission in the shipping industry, more and more companies are now participating in sustainable practices and focusing on zero carbon shipping.
What is Zero Carbon Shipping?
Zero Carbon refers to practices that (when properly implemented) produce a net zero amount of CO2. The primary aim of zero carbon shipping is to reduce the carbon footprint and its overall impact on the environment.
Since carbon dioxide is a premium cause of the climate change, switching to zero carbon shipping will bring us closer to dramatically reducing our CO2 emissions and protecting the environment.
Why is Zero Carbon Shipping So Important?
Shipping connects the world by transporting essential goods. Maritime shipping has the lowest carbon footprint of all types of transport, but it still emits significant amount of greenhouse gases. According to coZEV estimates, maritime shipping generates about 1 billion tons of polluting gases every year and makes up 3% of all global emissions.
With such a significant carbon footprint that is not showing any signs of decline, shipping industry cannot afford to wait. The idea is for the whole shipping industry to reach zero emissions by 2050. To achieve that goal, zero-emission ships must become competitive and dominant choice by 2030.
Major Shippers Promise Zero Carbon in the Next 20 Years
Shipping must decarbonise. Without this, national or corporate zero carbon targets are simply not achievable.
The good news is that most of the industry leaders agree with this. Big shippers i.e. Unilever, IKEA, Brooks Running, Frog Bikes, Amazon, Tchibo, Patagonia, Michelin, and Inditex, have pledged to decarbonize maritime shipping in the next 20 years. Apart from this, six of the world's leading marine insurers have also taken initiative to support the shipping industry's green transition.
Potential Solutions for Zero Carbon Shipping
Eliminating CO2 and other greenhouse gas emissions from cargo shipping is a huge undertaking. However, the technological path forward has been quite clear at least for the last few years. Research suggests that to lower and ultimately eliminate the climate impact of these emissions, marine transport needs to adopt zero carbon bunker fuels and abandon the use of fossil-based bunker fuels. Zero carbon bunker fuels are the fuels that emit zero or very low greenhouse emissions at most across their lifecycles.
One research has found that hydrogen and ammonia are the most promising zero carbon fuels for shipping at the moment. They are cost-competitive and more scalable as compared to other biofuel or synthetic options that are based on carbon. Apart from this, liquefied natural gas also plays a significant role in decarbonisation the shipping sector .
Making Shipping Industry Climate-Ready
The business imperative for climate action has never been clearer. It is no longer a question of why or whether shipping companies should decarbonise but how. While the path to zero carbon shipping remains complex, it is now becoming more defined. Company leaders are taking the initiative and starting their journey today. Otherwise, they risk missing out on new commercial opportunities or playing catch-up as regulators and customers impose new eco-friendly requirements and demands.
Shipping companies are moving to adopt strategies and measures that efficiently tackle decarbonisation. Here are some essential actions they take:
Performing a quick health check that assesses the state of business based on decarbonization drivers, potential for ecosystem collaboration, and transition levers.
Engaging the full ecosystem by taking part in collaborative platforms.
Starting to climate-proof company operations via technological and operational efficiency improvements and manage the fleet according to assessment of the various future-fuel options.
Defining their zero carbon shipping ambitions and strategy, including an achievable plan of action and fact-based, bold emissions reduction targets.
Conclusion
The zero carbon roadmap for maritime shipping industry leads to introduction of more energy-efficient vessels that utilise low carbon fuels. The goal is clear, but it is no doubt a massive undertaking as the transition to zero carbon shipping is currently in the early stages. Shipping companies are facing tough decisions on technologies, investments, and collaborative partnerships. They are looking to implement strategies to position them for future developments, e.g. the prospect of tougher regulations and the emergence of alternative fuels.
Technological innovation and investment in a new generation of ships together with cheaper and electricity to produce hydrogen and ammonia would certainly speed up the transition.
References
https://www.globalmaritimeforum.org/press/marine-insurers-adopt-principles-to-decarbonize-shipping
https://www.bbc.com/news/business-58970877
https://www.offshore-energy.biz/world-bank-ammonia-hydrogen-are-the-most-promising-zero-carbon-marine-fuels/