Zero Emission: Eco cranes for Brazil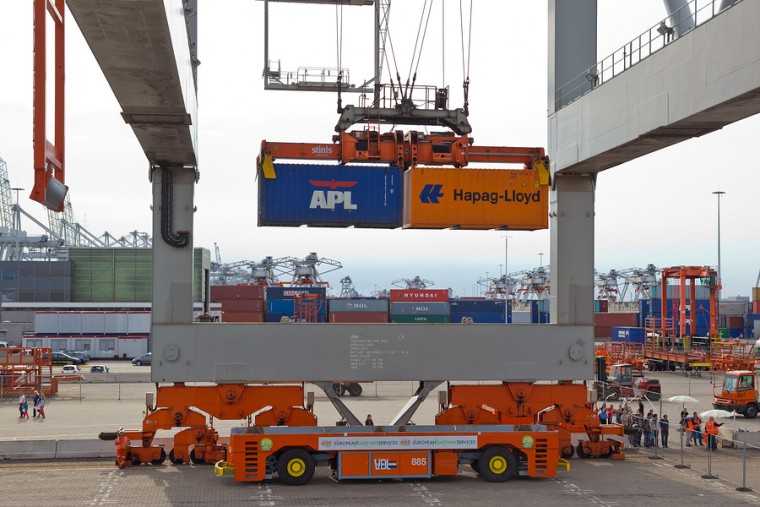 From  ihsmaritime360.com
Zero Emission cranes: Super Terminals in Manaus, Brazil, is buying four cutting-edge eco cranes, worth $8M, from Kalmar of Finland. The E-One2 zero emission rubber-tyred gantry cranes (RTGs) include an all-electric drive that produces no emissions or engine noise and completely replaces conventional hydraulic systems.
In this case Kalmar, part of the Cargotec Group, is also supplying a standard diesel generator set to allow dual-mode operation. Kalmar's SmartRail and SmartStack systems are part of the deal, along with a spare parts package and a spare spreader.
"SmartRail is an automated RTG gantry steering system that improves safety and operator performance," a Kalmar spokesman stated. "Automated steering allows the operator to concentrate fully on driving the trolley and picking and placing containers. "SmartStack is a process automation solution that eliminates the problem of lost containers and human error, and improves safety at the terminal," he added.
See full story on ihsmaritime360.com