SeaCURE® Ballast Water Management Systems to be Installed on South Korean Tankers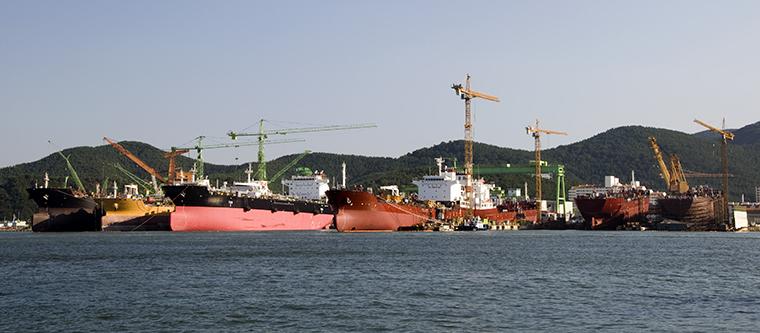 Evoqua Water Technologies has secured an order from a South Korean shipyard for the supply and installation of SeaCURE® ballast water management systems (BWMS) to two 115,000dwt crude oil tankers under construction for a Singapore-based ship owner.
Each vessel will feature a 3000m3/h capacity SeaCURE BWMS, which Evoqua will deliver for installation this summer during the vessels' early construction phase. The vessels are scheduled for delivery in 2018.
Speaking of the significance of the contract, Matt Granitto, Evoqua's Business Manager, Ballast Water Treatment, said: "We are delighted to have been awarded this contract. The order is indicative of the confidence the tanker segment has in our SeaCURE system as a ballast water management solution that does exactly what it has been designed to do. We now have tanker references on newbuilds and existing tonnage.
"With so many different ballast water treatment technologies and systems available, ship owners do need to be confident that the system selected is not only compliant, but capable of meeting ship-specific operational and budgetary requirements. The electrochlorination process at the heart of Evoqua's SeaCURE system is proven technology, capable of handling the high flow rates and variable water quality we encounter during operations."
JaeWook Bae, Team Manager of the BWMS Business at Krosys, Evoqua's Korea-based partner (www.krosys.com) that secured the order, added: "The driver for awarding Evoqua the project was the side-stream technology inherent to the SeaCURE system. The side stream which will feed the system will be from the sea chest in the engine room when the ship is in marine water, and from the aft peak tank when in brackish or fresh water. This process perfectly fits the operational profile of this ship type, while offering shipbuilders a compliant solution that is more cost-effective and easier to install than comparable systems."
According to Lars Nupnau, Evoqua's Global Business Development Director, Ballast Water, an influencing factor was the SeaCURE systems ability to treat the vessels' aft peak tank without the need for an additional electrochlorination unit.
"Rather than taking a full flow or in-line approach to ballast water treatment, the small-feed stream process is particularly advantageous to the tanker segment as just one system can treat all ballast water tanks," Nupnau explained.
"Typically, a full flow or in-line system would require a second, separate ballast water treatment to manage the aft peak tank, but because the electrochlorination part of our system is installed in the engine room – a designated safe area – we can use the same electrochlorination unit. For the ship owner, this means lower capital expenditure and a less complex, time-consuming installation."
SeaCURE BWMS utilises a patented process that injects biocide into ballast seawater before it reaches the large surface filter intakes to reduce the growth marine organisms that become harmful to filters.
Available as a compact skid or as modular components, the system is suitable as a newbuild or retrofit installation since biocide generation takes place in small side streams from the main ballast water thus reducing system footprint and optimizing available space.
The Evoqua SeaCURE system can also be configured to provide marine growth protection for critical onboard seawater cooling systems.