Cleaner Seas Magazine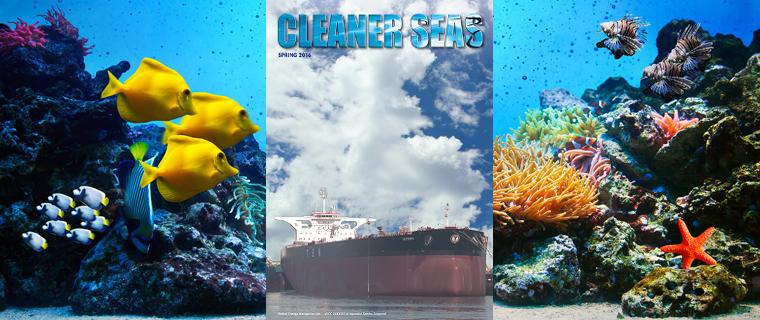 Cleaner Seas delivers a comprehensive quarterly magazine delivered straight to your business or organisation. Each quarter the magazine looks at the pressing issues in marine industry, presenting a concise overview of the changing news and views of the industry. The magazine features articles on current maritime issues and a look at recent news and developments in marine ecology.
Interested in subscribing to Cleaner Seas magazine?
Please select a valid form

Cleaner Seas magazine is the go-to for those in the shipping industry, providing commentary and coverage on a wide variety of maritime events throughout the year. The magazine is widely distributed to major maritime organisations, governmental institutions, leading ship owners, shipbrokers and P&I Clubs.

By subscribing to the magazine, you'll never miss out on a single issue. Cleaner Seas magazine is not only showcasing maritime issues, it also aims to inform the readers about the steps taken by the industry leaders to find sustainable solutions for these issues.

The magazine also provides:
Balanced coverage of environmental challenges
Review of the key issues in shipping trends and technology
Coverage of major shipping events
Interviews with industry leaders on maritime environmental issues
Latest Issue
EXCLUSIVE FOR MAY/JUNE ISSUE
Cleaner Seas is covering the prestigious Posidonia Exhibition in Athens. The international shipping exhibition runs from 8-10 June, and Cleaner Seas will bring you all the exciting news from the world of shipping.
In 2014 the exhibition saw nearly 20,000 visitors from 96 countries descend on the event, where there were 1,843 exhibiting companies. This year the event will be taking place at the Metropolitan Expo Centre, which is located within Athens International Airport complex. The event attracted an exciting array of companies including TEN LTD, who are featured on the cover of the current issue of Cleaner Seas magazine.