Alfa Laval to meet the ETC tank cleaning notation, DNV GL Attests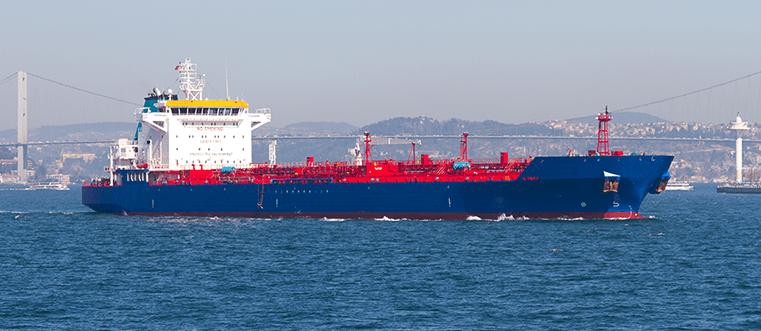 After observing the design of tank cleaning solutions using Alfa Laval G-Pass simulation software, DNV GL has issued a unique statement confirming Alfa Laval's ability to meet the ETC tank cleaning notation.
The ETC notation, which is designed to ensure thorough tank cleaning on chemical carriers, was introduced by DNV GL in response to the lack of specific rules from IMO. Increasingly requested by concerned ship owners, it defines cleaning targets that set the bar for similar notations from other classification societies.
Now DNV GL has issued its first official statement confirming a supplier's ability to meet the notation. After observing the use of Alfa Laval G-Pass, the 3D simulation software used to create Alfa Laval Gunclean Toftejorg tank cleaning solutions, DNV GL has verified the accuracy of the resulting shadow diagrams in writing. "No other maker of tank cleaning equipment has received such a statement, and I think it will prove difficult for others to obtain one," says Christian Mathiasen, Business Unit Manager, Tank Cleaning at Alfa Laval.
Challenging to prove ETC compliance
Conforming fully to the ETC notation is no simple matter. The tank surfaces must be hit directly by the cleaning media at an angle greater than 10 degrees, using certified machine throw lengths where the jet's dynamic pressure corresponds to 700 mm water head or above. This is dependent not only on the machines themselves, but also on their placement and configuration.
Unfortunately, the required 2D shadow diagrams do a poor job of reflecting the cleaning results. Intentionally or unintentionally, suppliers without thorough expertise can produce diagrams that are misleading, especially with regard to hit angle. Since the diagrams are reviewed but not approved by classification societies, this can lead to failed inspections, costly manual cleaning and the need to add machines to an existing installation.
"Without seeing what lies behind the diagrams, it can be really difficult for yards and even the classification society to verify that the calculations are done according to ETC," says Mathiasen. "This is why we invited DNV GL to observe our design process and confirm the Alfa Laval G-Pass results."
Cost-saving peace of mind
For chemical carriers, the value of having a trustworthy solution cannot be underestimated. "Because tank cleaning is a critical process on board, the cost of fulfilling ETC 100% is very small compared to the potential cost of a single failed inspection. At most, the installation might differ by one or two machines at a cost of five to ten thousand euro," Mathiasen says. "The costs of getting it wrong and having to perform manual cleaning can be infinitely higher, especially if it means cross-contamination or missing a voyage."
With a solution designed in three dimensions using Alfa Laval G-Pass, chemical carriers can be certain of meeting ETC requirements. "A 3D analysis is more comprehensive and identifies problems that are easily missed in 2D, such as difficulties with the jet hit angle," says Mathiasen. "As the DNV GL statement confirms, customers with Alfa Laval Gunclean Toftejorg solutions can rest assured that their installations are configured to pass inspections."
To learn more about Alfa Laval Gunclean Toftejorg solutions and Alfa Laval's approach to tank cleaning, visit www.alfalaval.com/marine
For further information, please contact:
Christian Mathiasen
Business Unit Manager, Tank Cleaning Equipment
Marine & Diesel Division, Alfa Laval
Phone: +45 43 55 86 22
E-mail: Christian.mathiasen@alfalaval.com
Sofia Erichs
Marine Trade Press Manager
Marine & Diesel Division, Alfa Laval
Phone: +46 8 53 06 53 57
E-mail: sofia.erichs@alfalaval.com