Corporate Social Responsibility for "Clean Seas and Beaches" in Beach Cleanup Action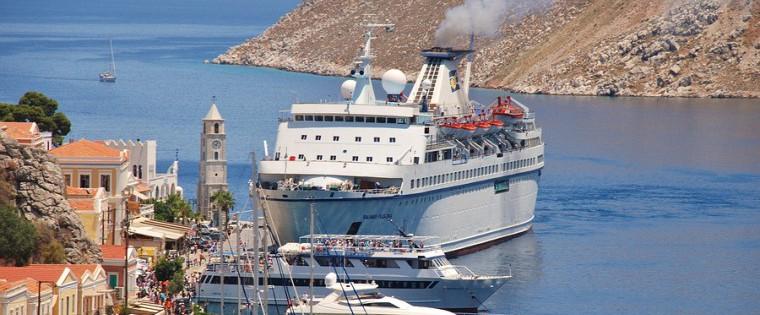 Athens, 6 October 2014
The activities of the International Voluntary Coastal Cleanup Campaign across Greece carried on over the weekend, with the broad participation of the "HELMEPA Junior" Program's children-members and their volunteer teachers, HELMEPA member-companies, local authorities and stakeholders, the Hellenic Coast Guard, diving centers and other volunteers.
On Friday, 3 October, volunteers from "IRIS-Health; Promoting the Psychosocial Wellbeing of Children and Adults" cleared the beach at the 3rd Glyfada Marina of its litter. That same day, children-members of the "HELMEPA Junior" program from the 4th Primary School of the City of Alexandroupolis and the 14th Primary School of the Island of Rhodes excitedly cleaned-up their local beaches.
On Saturday, 4 October, it was HELMEPA member-companies who took action across the Attica basin. At Varkiza, Tsakos Columbia Shipmanagement and Entrust Maritime staff members and their families cleared the beach of its trash. Mr A. Tsakos, a member of HELMEPA's Board of Directors, was among those who participated in the cleanup at Varkiza at the conclusion of which a special vehicle from the Hellenic Recovery Recycling Corporation (HE.R.R.Co) transported recyclable materials collected to a recycling facility.
In Piraeus, V–Ships Greece carried out a clean-up of Votsalakia beach, while Antipollution S.A., a company specializing in as its name suggests, antipollution matters, cleared Kavouri beach at Vouliagmeni of every kind of litter item, with those recyclables once again being transported back to a recycling facility by a special truck.
According to the data received thus far, beach cleanups also took place in Nea Peramos by the Municipality of Megara and in Agia Galini of Rethymno in Crete, by the local Coast Guard station and the Municipality of Agios Vasileios across the weekend. Underwater cleanups were conducted by volunteer divers at Heraklion's Agia Pelagia, on the island of Patmos, in Pachi of Megara and at Lomvarda Peninsula in Vouliagmeni.
HELMEPA wholeheartedly congratulates all volunteers, young and old, who with their combined mass efforts sent a bright message of optimism for "Clean Seas and Beaches" across the country. The total statistics collated from the examination of all the litter data recording sheets, across all voluntary beach and underwater cleanups conducted, will be published in November.
Τhe "Month of Positive Action for the Marine Environment" is set to continue until 20 October! All those interested in taking part may contact HELMEPA's Environmental Awareness Section on 210 9343088 or by email at environment@helmepa.gr.