International Shipping Week Leading the Way for Women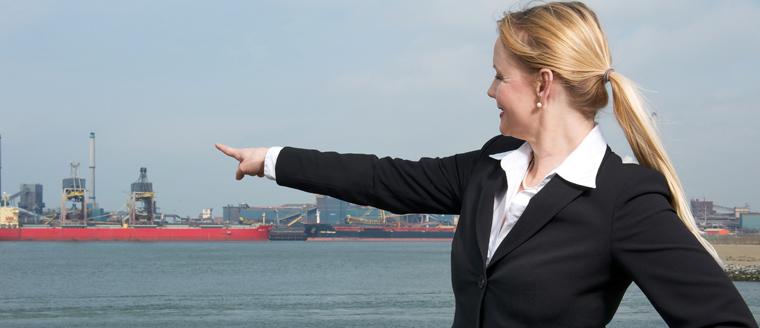 London International Shipping Week (LISW) is leading the way for women in shipping by placing WISTA-UK's programme of activities at the forefront of the eagerly anticipated event.
Sue Terpilowski OBE, President of WISTA-UK ─ part of the Women's International Shipping & Trading Association – believes that holding WISTA-UK activities on the first day of the week-long event pays tribute to those women working in the industry, "It's a positive step towards encouraging more women into shipping and also recognising and fostering the skills of those who are currently working in maritime related roles."
LISW has grown exponentially in size and prestige since its debut in 2013 and this will be the biggest event so far with more than 100 sessions scheduled across the five days. The UK is a world leader in shipping and London is seen as a market leader in maritime finance with around 40% of global chartering taking place in the capital. Over the years LISW has developed to reflect the scope and demand of the global maritime market.
The series of WISTA-UK events for LISW have received such an overwhelming response from the industry that consequently, tickets to all sessions have been completely booked. Seats have been snatched up not only by Londoners, but also maritime enthusiasts from all over the UK and a number of different countries including Greece, The Netherlands, Estonia, Malta, and as far away as India.
Open to the public, the WISTA-UK event schedule for LISW features an interesting topical agenda aimed at stimulating debate and encouraging attendants to learn from their peers. The first seminar, 'Women in Command' will examine the woman's role in the industry, presenting a challenging new perspective. The second session, 'The Perfect Dilemma – an Interactive Workshop' will focus on the complexities of maritime casualties and provide advice on how to react to these incidents, and the third session, 'Old Father Thames – there's life in the old man yet' will explore the past, present and future of our remarkable River Thames.
These thought-provoking seminars and interactive workshops will provide the perfect opportunity for individuals to network with key industry experts and unite over a shared passion for shipping.
Sue Terpilowski OBE, WISTA-UK President
Image Line Communications Ltd.
tel: +44 (0)20 76 89 90 09
sue@imageline.co.uk