Britannia Rules the Waves With Thordon Bearings' Compac System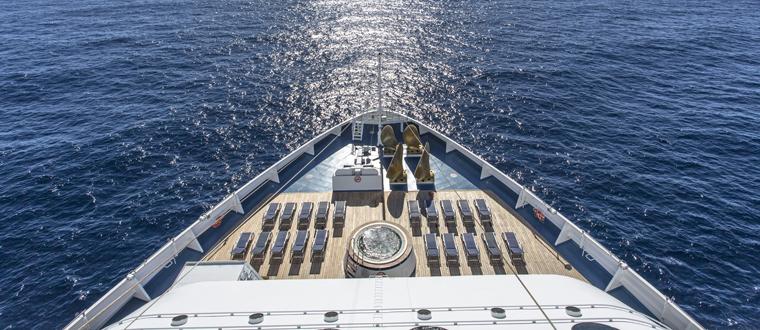 Thordon Bearings seawater-lubricated COMPAC propeller shaft system was given a royal 'seal' of approval with The Queen officially christening P&O Cruise's new flagship Britannia in a naming ceremony in Southampton, UK.
The 3,647 passenger vessel, the largest cruiseship built by Fincantieri's Monfalcone shipyard for the British market, features a bevy of environmentally-friendly solutions, including Thordon Bearings' COMPAC system to safeguard the marine environment against operational oil spills.
Andy Edwards, Commercial Director, Thordon Bearings, said: "It has been a privilege to be involved in this project. The delivery of Britannia – the largest cruiseship built for the UK market – marks a significant milestone in British maritime history with a name synonymous with Britain's long relationship with the sea. Britannia will rule the waves."
P&O Cruises' new flagship is the third Britannia in the company's illustrious history. The first entered service in 1840, while the second was built to celebrate Queen Victoria's Golden Jubilee in 1887. It also operated a water-lubricated shaft seal and bearing system.
"Prior to 1950, seawater was used as the lubricant for all vessels with lignum vitae used as the bearing material to support the shaft, while stuffing boxes acted as the seal to prevent seawater from entering the engine room. Whilst the technology has evolved considerably since those days, we are pleased that P&O Cruises has remained with tradition. The old ways are still the best," said Edwards.
Ends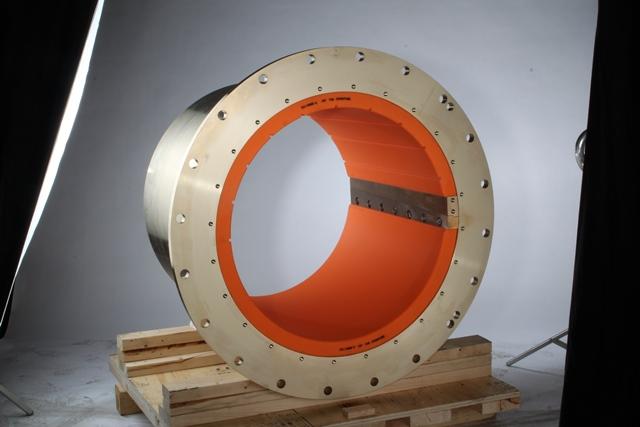 Thordon Bearings' COMPAC system
About Thordon Bearings
A worldwide leader in seawater lubricated propeller shaft bearing systems with over 25 years' experience in this technology, Thordon Bearings designs and manufactures a complete range of non-metallic sleeve bearing solutions for marine, clean power generation, pump, offshore oil, and other industrial markets. The polymer bearings operate pollution free without oil or grease.
Thordon Bearings is the only manufacturer of propeller shaft bearings to guarantee its COMPAC system for a 15 year wear life.
For more information contact:
Rachel Mercado, MBA
Marketing Coordinator
Thordon Bearings. Inc.
Email: rachelm@thordonbearings.com
Tel: +1 905.335.1440
Patrik Wheater
PR Director, Maritime, Energy & Offshore
Image Line Communications
Email: patrik@imageline.co.uk
Tel: +44 (0)20 7689 9009