New Emergency Breathing System Designed for Helicopter Crews and Passengers.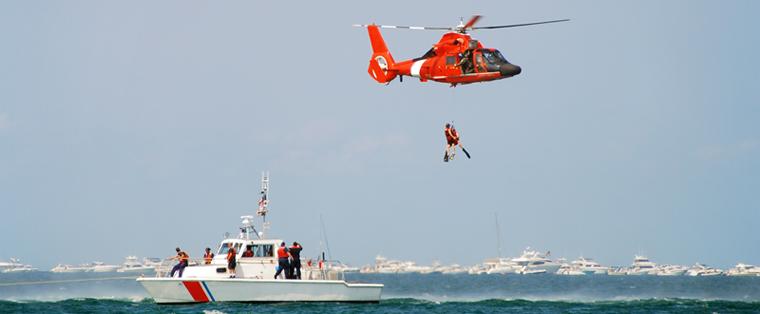 Following the recent CAA-UK (Civil Aviation Authority UK) approval of the company's compressed air Emergency Breathing System (EBS), HANSEN PROTECTION AS can now offer the market a highly sought after and highly functional compressed air EBS. 
Leading offshore and aviation personal protective equipment manufacturer HANSEN PROTECTION AS has now released its fully CAA-UK approved lifejacket system with a Cat A EBS according to CAP 1034 for helicopter crew and passengers. In accordance with ETSO regulations, the system comprises of a number of suit variants and a lifejacket with an EBS that have been tested and approved together.
In order to be approved as a Cat A EBS, it must be possible to deploy the system while submerged in water.  This is a stringent requirement that only a few manufacturers of personal protective equipment have been able to meet. Travellers on the UK continental shelf have recently started using such equipment and Hansen Protection is proud to be able to supply this and other markets, with an EBS that is predicted to completely take over from the currently used re-breather systems.
The new compressed air EBS has been designated as the SeaAir EBS. HANSEN PROTECTION AS' SeaAir Europe (HP ETSO) Lifejacket has also been fully prepared for integration of the new compressed air SeaAir EBS. The combination is fully compatible with all Hansen Protection Aviation Approved Shell Suits according to EASA ETSO requirements.
The SeaAir EBS is also compatible with Hansen Protection's world leading SeaAir Helicopter Passenger Suit that is used extensively on the Norwegian Continental Shelf.  This suit's previously used re-breather system has now been replaced by the new compressed air SeaAir EBS.
The new state of the art SeaAir EBS has been developed together with Poseidon AB a world leader in diving equipment based in Sweden.  The system outperforms all minimum requirements, and is protected against freezing in accordance with US Navy requirements.  The system is equipped with a soft and easy to keep in place mouthpiece without the need to have to bite it.  The nose clip is flexible and easy to fix to any nose shape.
"Our ETSO-approved helicopter suits have been on the market since 2006," says Knut Aasle, General Manager Personal Protection. "We are extremely proud of our achievements and the market acceptance of our aviation products.  Our customers report easier adoption of our suit systems by the various user groups both within offshore oil & gas and wind energy."
HANSEN PROTECTION AS offers a full range of helicopter transportation suits, pilot suits and lifejackets that are all ETSO-approved.
=================
For further information, please contact:
Knut Aasle, General Manager Personal Protection
mob: (+47) 900 50 115
knut.aasle@hansenprotection.no