Seawater is a Viable Environmentally Acceptable Lubricant for Propeller Shafts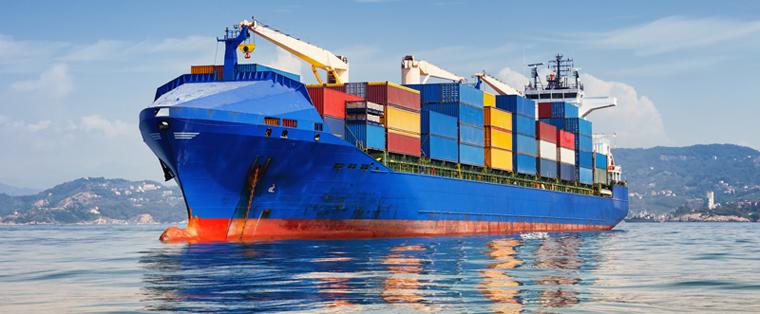 Thordon Bearings Inc., the leading manufacturer of seawater lubricated bearings for the global marine industry, has questioned the rise of so-called environmentally acceptable lubricants (EALs) in oil-based stern tube seals and bearings when the industry can use the most environmentally safe lubricant there is – seawater.
The US Environmental Protection Agency is enforcing regulations introduced in December 2013 that stipulate that all vessels over 24m in length operating in US waters must switch over to EALs in all oil-to-sea interfaces before their next drydocking. "But what is the point in shipowners investing in costly bio-lubricants when seawater is widely available and 100% free? It's akin to paying for the very air we breathe," said Craig Carter, Thordon Bearings' Director of Marketing and Customer Service.
"When used in conjunction with Thordon Bearings' COMPAC propeller shaft bearing system, seawater lubricates the bearings to ensure the smooth, effective and safe operation of the vessel. Not only do we guarantee our seawater-lubricated COMPAC system for a wear life of fifteen years, but it reduces a shipowner's annual operating and maintenance costs substantially, compared to an EAL-lubricated metal bearing and two seal system," continued Carter.
In its recently published comparative research into the operational costs of using mineral oil, approved EALs or seawater in a propeller shaft bearing system, Thordon Bearings found that EALs – vegetable oils , synthetic esters and polyalkylene glycols – are over seven times more expensive than the mineral oils typically used in oil-lubricated propeller shaft bearing systems.
"When you take into account that between 130 million to 240 million litres of operational oil lubricant is leaked into the oceans each year and needs to be replaced, the cost to the shipowner is simply staggering – and this is without adding any monetary penalties incurred by way of environmental fines."
Whilst the need to limit the impact that traditional mineral oil lubricants have on the marine environment is obvious, Carter indicated that some analysts and shipowners have already questioned the performance and reliability of EALs.
"In DNV GL's newsletter 12-77, the classification society states that 'there are different drawbacks in the way EALs react to the challenges of lubricating machinery'.  More specifically, biodegradable oils deteriorate when mixed with water, and the inevitable result is that the lubricating capabilities will be adversely affected.  Our seawater-lubricated COMPAC system is proven to completely avoid this problem.
"While strides have been taken by many EAL manufacturers to combat this issue, the technology has certainly been introduced to the market in a hurry and not thoroughly tested, so there are no guarantees about their longevity. Seawater is the ultimate EAL."
Ends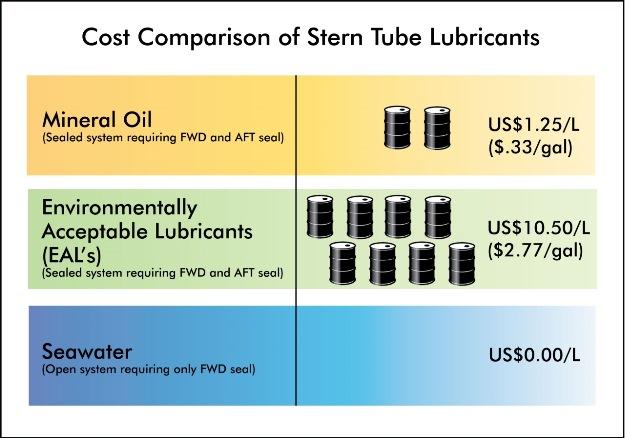 About Thordon Bearings
A worldwide leader in seawater lubricated propeller shaft bearing systems with over 25 years' experience in this technology, Thordon  Bearings designs and manufactures a complete range of non-metallic sleeve bearing solutions for marine, clean power generation, pump, offshore oil, and other industrial markets.  The polymer bearings operate pollution free without oil or grease.
Thordon Bearings is the only manufacturer of propeller shaft bearings to guarantee its COMPAC system for a 15 year wear life.
For more information, contact:
Rachel Mercado, MBA
Marketing Coordinator
Thordon Bearings. Inc.
Email: rachelm@thordonbearings.com
Tel: +1 905.335.1440
Patrik Wheater
PR Manager, Maritime, Energy & Offshore
Image Line Communications
Email: patrik@imageline.co.uk
Tel: +44 (0)20 7689 9009