Two Indonesian Ports Have Chosen SharpEye™ Radar Technology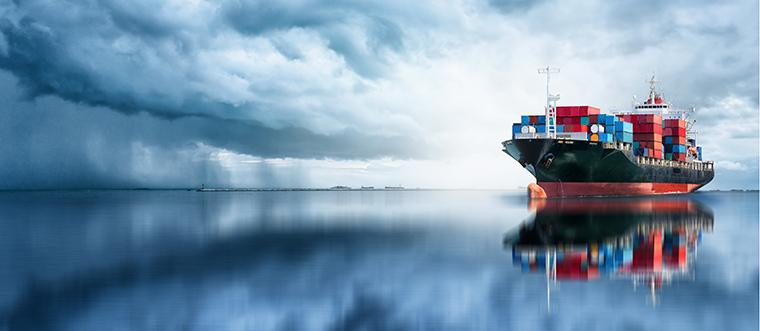 Kelvin Hughes, a world leader in radar systems for maritime navigation and other security and surveillance applications, is pleased to announce that two ports in Indonesia have selected variants of the company's SBS-800 Upmast X-Band SharpEye™ range to ensure the safe entry and exit, management and monitoring of vessels.
The second largest port in Indonesia, Surabaya has opted for the SBS-800-2. The centre of cargo distribution for East Java and a gateway to Eastern Indonesia, Surabaya is accessed from the North through the Madura strait, a 25-mile-long, 100m wide and 9.5m deep channel between East Java and Madura Island. The port has multi-purpose terminals, handling general cargo, bulk carriers, gas carriers, tankers, container vessels, Ro-Ro and passenger vessels.
The port of Bitung is being developed as an international hub and currently handles general bulk cargo, tankers, containers and cruise vessels. It is located in the Lembeh Strait, 50km east of Manado. The Bitung Port of Administration has selected the SBS-800-3 pulse Doppler radar with frequency diversity.
The SBS-800 radar systems are designed to align with the 'Basic' and 'Standard' capability types of IALA V-128. With their patented, solid-state SharpEye™ technology, they transmit a low power pulse sequence which enables short, medium and long range radar returns to be detected simultaneously.
Doppler processing of the radar returns provides coherent information concerning target velocity and enables the detection of very small and slow moving objects with a low Radar Cross Section (RCS). Through a series of electronic filters, the SBS-800 is able to distinguish between targets of interest and sea, rain and land clutter.
In addition, with no magnetron required for the system, maintenance costs are significantly reduced.
Hamzah Akhbar, Regional Sales Manager for Kelvin Hughes, commented:
"The decision by these two ports to choose the SBS-800 again marks the superior performance of SharpEye™ technology where safety can't be compromised. Only the best radar sensors are appropriate for such strategically important locations. SharpEye™ provides greatly improved situational awareness even in adverse weather conditions with its state-of-the-art radar processing technology providing low maintenance with high performance and reliability. We're now looking forward to more opportunities to enhance maritime safety and port security at other sites throughout the region."