The Coronavirus Pandemic is Also Hurting Our Oceans through Pollution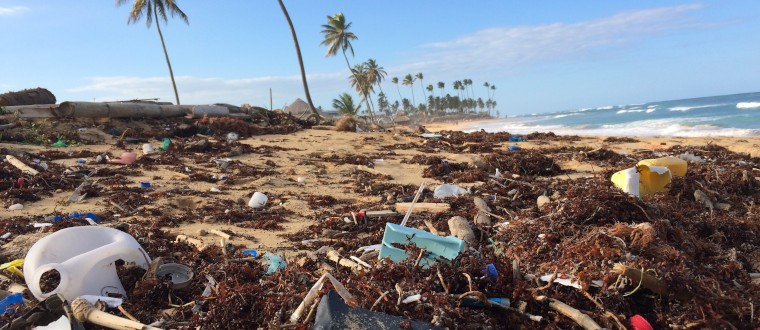 It's been 7 months since the coronavirus outbreak started in China and now, it has turned into a deadly pandemic that has spread throughout the world. While we are all glued to the situation in hospitals where people are dying every day because of COVID-19, there's also an unseen devastation that's hurting our oceans, and it's caused by the very same products that are meant to protect us from the deadly virus.
The threat of COVID waste
Within just three months, it is said that more than one billion protective equipment products were given out in the United Kingdom alone, most of which are meant for single use and to be disposed immediately to prevent the transmission of the virus.
But this extra precaution is now causing a threat to a new form of pollution where personal protective equipment like masks and gloves are beginning to flood the oceans.
According to conservationists, the coronavirus pandemic could add to the devastation brought about by plastic waste that's already threatening marine life.
This is after a surge in disposable masks and latex gloves were found floating like jellyfish or scattered across seabeds around the world.
Joffrey Peltier who's part of the French non-profit Operation Mer Propre, an organisation that focuses on picking up litter along the Cote d'Azur said that divers found what they described as "COVID waste," which are dozens of gloves, hand sanitizer bottles and masks in the Mediterranean.
They are adding to the already 8 million tonnes of plastics that enter the ocean every year.
A study revealed that in the United Kingdom alone, one person who uses a single-use face mask every day for a year will add an additional 57,000 tonnes of plastic packaging and 66,000 tonnes of contaminated waste to the environment. Peltier warned that as the world turns to single-use PPE to protect itself from the virus, it's also giving birth to a new problem within our oceans: "It's the promise of pollution to come if nothing is done."
Laurent Lombard from the same organisation also said that "the risks being more masks than jellyfish," and this could cause some serious effects on the environment if nothing is done right away. World leaders are now aware of this growing problem, but measures should be done fast before ocean pollution could make matters worse for the world.
According to Zac Goldsmith, Minister for the Department for Environment, Food and Rural Affairs in the UK, "Maritime nations know far better than anyone how our ocean economies are dependent on ocean health. But we all ultimately depend on our shared oceans and changing the role that plastic plays in every part of the economy. Efforts to tackle plastic pollution can help us improve ocean health, tackle climate change, support biodiversity and build sustainable livelihoods."
Although there has been a huge reduction in carbon emissions due to lockdowns and lesser industrial activities since the pandemic started, this new problem of improper disposal of PPEs and other medical waste should now be faced by world leaders before it gets out of hand.
Sources:
World Economic Forum: How face masks, gloves and other coronavirus waste is polluting our ocean
The Guardian: 'More masks than jellyfish': coronavirus waste ends up in ocean
Fast Company: Masks, gloves, and other coronavirus waste are starting to fill up our oceans
Read about how oceans are being cleaned
Photo by Dustan Woodhouse on Unsplash