To Improve Dry Bulk Vessel and Fleet Safety, a New Dry Bulk Management Standard has been Launched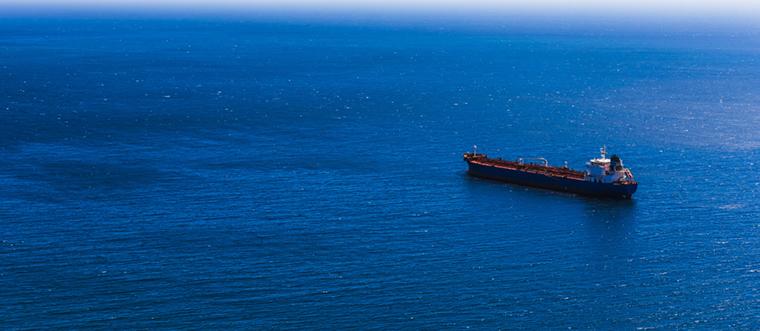 The new Dry Bulk Management Standard (DBMS) to support the improvement of safety and risk management standards within dry bulk ship management has been officially launched. 
The Dry Bulk Management Standard was kickstarted by RightShip, the world's leading maritime risk management and environmental assessment organisation, to help drive collaboration, conversation and increased standards in the dry bulk sector.
The concept of a set of safety and risk management standards for dry bulk shipping was first seeded more than ten years ago by David Peel, Manager, EMEA at RightShip and George Sarris, Managing Director of Enterprises Shipping and Trading S.A. Over the last decade, Peel, Sarris and leading owners and operators from the global dry bulk industry have collaborated to bring the idea from concept to its current draft status, with a view to generally improving safety, sustainability and welfare for all vessels and crew operating within the segment.
The standards are still in their draft format to encourage input from all industry players. They can be found on the newly launched DBMS website, where owners and operators can download them and provide feedback.
The voluntary programme is designed to allow ship managers to measure their Safety Management System (SMS) against agreed industry standards, with the aim of improving fleet performance and risk management. This will ensure an operator's policies align with industry best practice to both advance their performance and attain high standards of health, safety, security and pollution prevention.
The draft guidelines and standards have been created after months of collaboration with partners and operators across the dry bulk segment and the wider industry, including experienced ship managers and maritime experts.
Continued collaboration to improve the standards is encouraged, with owners, operators and managers all having the opportunity to submit their feedback and shape future iterations.
Now launched, DBMS will:
Provide expectations and targets against which companies can assess their own safety management systems.

Benchmark a company's management system against four key levels: basic, intermediate, advanced and excellence.

Allow the creation of self-assessment results that can be used to develop phased plans to support continuous improvement of ship management systems.

Encourage companies to regularly review their self-assessment results against DBMS expectations and to create achievable plans for improvement.
The draft guidelines focus on 30 areas of management practice across the four most serious risk areas faced in vessel operations; performance, people, plant and process. The DBMS will grade the excellence of a company's SMS against measurable expectations and targets without involving the burdens of excessive inspections. While the DBMS won't be a replacement for the ISM Code, it will build upon industry standards and provide a systematic approach to encourage ship managers to move from minimum compliance to operational excellence.
Additionally, DBMS will allow ship managers to stand out from the crowd, whilst also enabling them to pinpoint the most effective management upgrades required across their fleet, saving time and money.
Luke Fisher, Project Lead, DBMS, commented: "Improving safety standards is an ongoing and constant area of focus for the dry bulk segment. DBMS will help to accelerate an increase in standards, and also provide an attainable benchmark for maritime excellence.
"Importantly, this voluntary scheme is based on the principle of comparisons and collaboration. Designed by the industry, for the industry, we are confident that the new standard creates a clear pathway of actions for owners and operators who wish to go well beyond the compliance baseline.
"DBMS will also not stand still. In line with a segment that is being reshaped constantly, the guidelines and standards will themselves constantly evolve and develop with ongoing feedback from participants, creating shared investment in the whole sector's journey towards safe, compliant, environmentally friendly operations. By continuing the same consultative process that shaped DBMS, we will be able to say with confidence that this standard has been set by the sector, for the sector."
Antonis Sakellis, Safety & Quality Director, Neda Maritime Agency, added: "A set of standards like DBMS has been missing from the dry bulk sector. It will allow companies individually, as well as the dry bulk industry as a whole, to gradually raise its level of safety.
"DBMS provides a common guideline of what the industry expects at each level and companies can clearly plan their actions towards attaining excellence."
George Sarris, Managing Director, Enterprises Shipping and Trading S.A, said: "DBMS is meant to provide direction to shipping companies interested in improving their management system by regularly assessing their overall performance, identifying their weaknesses in different aspects of their operation and allowing for the implementation of best practices and KPIs that will assist them to gradually achieve their safety and environmental objectives. This will allow them to meet goals set in their corporate policies, and subsequently meet their obligations towards society.
"New technologies and new regulations alone will not improve shipping standards, unless we perceive things differently. The enhancement of a safety culture across the industry is a necessity, and moving on from 'paper compliance' and 'mandatory certification' models to self-regulation and self-assessment will help us achieve our goals and bring about a better dry bulk segment."
Any company interested in participating in DBMS should express its interest by emailing enquiries@DryBulkManagementStandards.org
For more information on the new standards and how to get involved, please visit: www.drybulkmanagementstandard.org