Every B-QUA Ballast Water Monitoring Solution Will Come With Free Support and Training From Aqua-tools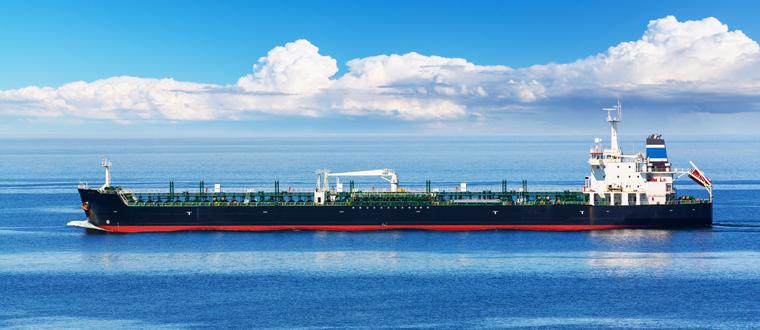 Shipowners, test labs, ballast water manufacturers and Port State Control Authorities that use aqua-tools' B-QUA rapid ballast water monitoring kit can now benefit from a year's free training and support.
The full scope of services that aqua-tools will provide with its ATP 2GTM technology includes full web-based and in-field training for technicians, engineers and crew; the issuance of training reports and certificates; recommendations for optimum ballast water sampling; regulatory updates and scientific studies relating to ballast water treatment and analysis; along with comprehensive reports on the efficacy of the installed ballast water treatment plant.
Carine Magdo, aqua-tools' Business Development Manager, said: "To help our customers develop greater understanding of the complexities involved in the different methods available for ballast water sampling, monitoring and analyses, we can now offer free in-field and online training courses provided by internal and external ballast water treatment experts."
The traditional method for monitoring ballast water – microscopy – needs highly sophisticated equipment, skilled observers, and a relatively long timescale to obtain results. As a result, there has been an emphasis on indicative methods, such as aqua-tools' rapid ATP 2GTM technology, which is a less complicated but similarly effective method for use by ships' crew, shipping agency personnel and Port State Control inspectors.
These tests do not rely on an accurate count of the various organisms but instead rely on indicators to assess biomass and/or viability, thus providing a quick indication of compliance or non-compliance with BWMC discharge standards.
Typical indicative analysis methods include adenosine triphosphate (ATP), which detect the amount of cellular energy, pulse amplitude-modulation (PAM) methods, which rely on the natural auto-fluorescence properties of the chlorophyll-protein complex present in algal cells, and fluorescein diacetate (FDA) methods, which variously use FDA stain to measure enzymatic activity.
Marc Raymond, CEO, aqua-tools, explained: "Based on our success in supplying quick water monitoring test kits to other industrial sectors, we are now able to provide similar scientific expertise to the maritime industry, within the framework of risk and quality management.
"Despite constantly changing regulatory requirements and technologies, aqua-tools Rapid Microbial Solution provides the global shipping industry with protocols adapted to their products and processes, as well as the extensive support water sampling and testing requires."
The training and support procedures aqua-tools has implemented is intended to help the industry implement ATP-metry technology (sampling, analytical protocols, interpretation, microbiological mapping, etc.) to best fit a company's specific needs.
"Not only can we offer the training and support the industry requires but we can provide a comprehensive technical evaluation of the quality of water and fluids," added Raymond.
"Our laboratory in Paris can also help identify the best analytical strategy and recommend the best ATP-metry kits and protocols for any ballasting situation. We can also provide information on how best to optimise ballast water disinfection procedures, with the goal of reducing the use of biocides and its consequent impact on the environment. For instance, our recommendations can determine the optimum dose to use and the most useful ATP-metry kits for confirming the effectiveness of a shipowner's ballast water treatment strategy."
The France-based water specialist can also advise companies that specialise in developing new eco-friendly solutions for disinfecting water and other fluids to help them identify the most active compounds and determine dose-response curves for managing biological contamination.