COVID-19: How Are Ports Keeping Britain Supplied?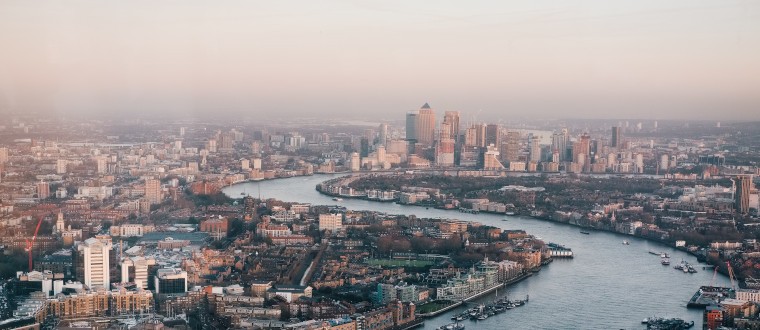 The United Kingdom is on the grip of the COVID-19 pandemic. Since the first cases were reported in late January, the number of people infected with the coronavirus grew rapidly in March.
As of April 21, there are already 129,044 confirmed cases in the United Kingdom with a death toll of 17,337. In fact, even British Prime Minister Boris Johnson has contracted COVID-19, but is now recovering after being admitted in the hospital for having breathing difficulties.
In the midst of this pandemic, one of the biggest challenges for any government is to keep the supply chains moving without increasing the risk for spreading the virus. COVID-19 is already affecting the shipping industry heavily due to many ports closing down, deliveries being halted and businesses scaling down on their operations in line with lockdown measures imposed by governments.
But ships play a vital role in keeping countries like the United Kingdom supplied during the pandemic.
In fact, people who work in ports in the UK are considered unsung heroes, as they face the risks of contracting the virus just to make sure that the nation is adequately supplied with all its needs during this very uncertain time.
However, UK ports still need the help of policymakers in making sure that operations keep going and its workers are protected from COVID-19.
Ports are economic hubs where important activities take place. But during this pandemic, the role of UK ports become more important, as it is where deliveries for food, essential needs and even medical supplies are happening.
With this in mind, these UK ports should be supplied with proper Personal Protective Equipment (PPE) and testing capabilities to protect its workforce during this critical period.
But more than that, operators also need financial assistance to keep their workers properly compensated as they continue to keep ports up and running.
It is completely understandable that the government is being pulled in different directions with pleas from various industries. But if the supply chain should continue, the government needs to pay attention to the needs of ports around the country.
Even when operations slow down dramatically due to restrictions in trade because of the coronavirus pandemic, ports still need to function to make sure that supermarket shelves are stocked, medical supplies are delivered and the economy continues to thrive.
Maritime operations have to continue, quays have to be manned and channels need to be dredged, all requiring staff that although are now being limited, still need all the support from the government.
In these very uncertain times, no one really knows when things will get better or if they will take a turn for the worse.
The port industry is playing such an important role in making sure that everyone in the United Kingdom have enough supplies throughout this quarantine and that the economy will keep on functioning to make it easier to recover once this pandemic is over.
So, it's only fitting that key workers in these ports are given the attention and respect that they deserve.
Sources:
Wikipedia: 2020 coronavirus pandemic in the United Kingdom
Medscape: Boris Johnson and COVID-19: A Timeline
Worldometer: United Kingdom Coronavirus Cases
Marine Insight: How UK Ports Are Keeping UK Supplied During The Pandemic
World Economic Forum: A shipping industry leader explains how to keep supply chains moving amid a pandemic
Read about how COVID-19 is affecting seafarers