How Covid-19 is Affecting Merchant Mariners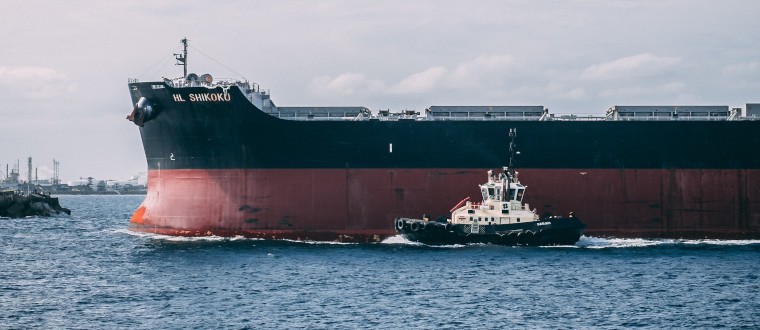 The world is reeling from the onslaught of Covid-19. A little over three months since its discovery in Wuhan, the disease has escalated into a full-blown pandemic. And now it seems as though very few are left untouched by it.
Life has come to a standstill in most countries as governments are ordering lockdowns, limiting the movements and interactions of its citizens. The number of cases continue to pile up and scientists are still months, if not a year away, from a creating a vaccine. As a result, people holed up in their houses for a month or longer are slowly embracing a new normal.
An article on the MIT Technology Review says that mitigation measures will never be successful at stemming the spread of this particular Coronavirus strain unless social distancing is practiced for a long period of time.
Prolonged use of the now mandatory two-meter distance between people in public spaces could radically change how society functions.
"To stop coronavirus we will need to radically change almost everything we do: how we work, exercise, socialize, shop, manage our health, educate our kids, take care of family members," Gideon Lichfield, the article's author writes.
But what of those who are in confined spaces such as cruise ships and cargo vessels?
Seafarers in limbo
Like other industries, the global health crisis has adversely affected shipping and maritime industries. Trade fell as millions of workers and consumers are in lockdown.
At the centre of all this are the world's 1.6 million seafarers working on 50,000 tankers and cargo carriers. They're either stranded aboard their ships or are stuck in hotels without income, unable to fly home.
The BBC reports that each month, 100,000 merchant mariners end their contracts and need to be flown home. But most countries have sealed their borders and shut down air travel leaving these seafarers with no choice but to stay put.
Mental toll
Being cooped out in a ship for months can result in mental fatigue. This state is further exacerbated by the pandemic and the gaps in information flow.
Human Rights at Sea (HRAS), a UK-based organization that assists individuals on shipping vessels, reported a surge in cases were seafarers found themselves in difficult circumstances amidst this global health crisis. This includes:
Being retained on vessels after sign-off without their consent
Non-payment of wages
Left ashore in foreign countries unable to return home without funds
Not having sufficient information being passed to them
Speaking to the World Maritime News: "Many seafarers who have contacted the charity understand the gravity of the global pandemic, but the flow of information to them is making them feel even more isolated. Most concerning is the apparent lack of direct engagement with seafarers to keep them informed and updated, and therefore to be able to be part of decision-making process involving their employment, personal liberty and access to their families," says the HRAS.
Final thoughts
Merchant mariners are an integral part of the global shipping trade. And so their health and safe passage back to their home countries should be top priority at this bleak time.
Sources:
Technology Review: We're not going back to normal
BBC: Seafarers in limbo as coronavirus hits shipping
Offshore Energy: Unprecedented Surge in Cases of Seafarers Seeking Help amid Coronavirus Crisis
Read about how COVID-19 has impacted marine life