iShipping Conference September 5th in Copenhagen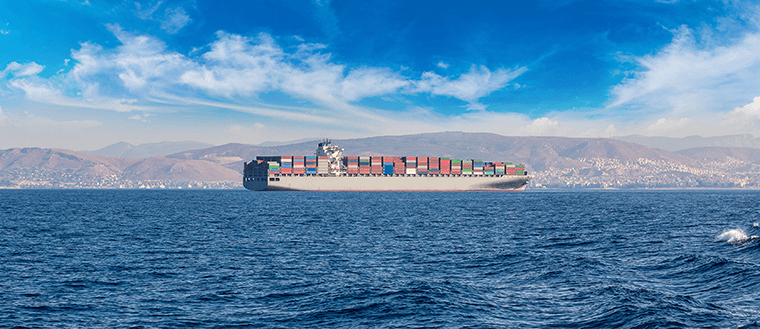 There's a lot of noise in the digital + shipping market. The annual iShipping forum in Copenhagen this September aims to help you get a clearer picture of what is going on – which technology developments you should care most about, or which have the biggest impact on your business.
Join industry professionals already registered:
Maersk Supply Service: IT Application Manager -Offshore, Offshore IT Manager, IT Project Manager, Head of IT Projects & Applications Maersk Tankers: Sr Vessel Performance Analyst Maersk: Practices & Engineering Lead, Programme Director AP Møller Mærsk: Supply Service, CIO A.P. Moller – Maersk: Project Manager Bernhard Schulte Ship Management: Business Representative, Offshore IT Applications Manager , Sr Service Owner  MOL Nordic Tankers: SVP Fleet Management, VP Global Operations Ray Car Carrier: CEO Orca AI Sea Carrier: CSO Lauritzen Kosan: Head of Vessel IT, Vessel IT Manager Container Management & Shipping: CFO World Maritime University, Team Tankers: IT Manager Evergas Denmark: IT Business Manager Finnlines: Head of Group IT, Hardware  Shell: Digital Ventures , and many more
Confirmed Speakers Include:
Chairman: Henrik Hyldahn, Chief Solutions Officer, ShipServ
Asbjørn Overgaard Christensen, Head of innovation and digitalisation / acting executive director, Danske Rederier
Klaus Egeberg, Head of Mobility and Connectivity, A.P. Moller – Maersk
Svend Lykke-Larsen, Director Sales & Business Development, Maritime IT Solutions, Marlink
Dimitris Lyras, Director, Lyras shipping
Michael Carter, Sales Director, Telenor Satellite
Jukka Merenluoto, Ecosystem lead, ONE Sea
Kimmo Kostia, Head of  Group IT Hardware, Finnlines Plc
Gregory Puckett, Head Digital Services, MAN Energy Solutions
Erik Lund, Managing Director, Trade & Transport Impact, Rainmaking
Jacob Grieg Eide, Chief Business Development Officer, Scanreach
Venue:
IDA Conference Centre
Kalvebod Brygge 31-33
DK-1780 København V.
No admission charge for ship owners, operators, managers and builders.
To register: https://www.copenhagen.thedigitalship.com/register/
ABOUT DIGITAL SHIP
For 18 years, Digital Ship magazine has provided the digital community of the world's maritime industry with the latest news and developments, including satellite communications, software, navigation, vessel efficiency, cyber security, big data and analytics, to help keep shipping operating with maximum safety, efficiency and crew comfort.
CONTACT:
Lyndell Cooks, Marketing Manager Digital Ship I email: lyndell@thedigitalship.com | www.thedigitalship.com