More Than 3000 Vessels Subscribing to Helm CONNECT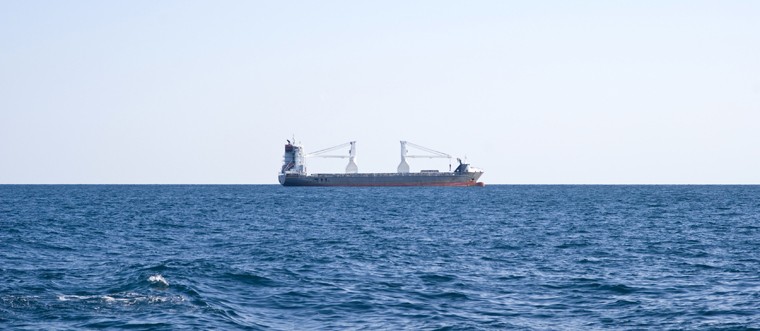 Leading marine software platform achieves record growth in just 24 months 
Victoria, BC – Leading marine software company, Helm Operations, announced that it now has more than 3000 vessels subscribing to Helm CONNECT, its industry-leading maintenance, compliance, personnel, and vessel operations software. This achievement highlights the incredibly rapid growth of demand for the software platform, which was officially released just 24 months ago.
Based in Victoria, BC, Helm Operations launched Helm CONNECT at the end July 2016 to provide ship operators with modern, user-friendly software for vessel maintenance and compliance. Building on that platform, the company has since launched two additional, highly successful product lines: Helm CONNECT Jobs, for vessel and harbor planning, dispatching, and invoicing; and Helm CONNECT Personnel for crew scheduling, crew-change management, and payroll. According to Helm Operations CEO Ron deBruyne, it has been the company's ability to develop powerful tools that address all aspects of vessel operations yet are easy-to-use that has sparked its rapid growth.
"With Helm CONNECT, we focused on combining powerful features necessary to run complex vessel operations, with an easy-to-use interface that is quick to learn and train. The fact that we have nearly 150 companies and more than 3000 vessels using Helm CONNECT just two years after our launch is a clear testament to the success of our approach."
That success has made Helm CONNECT the most widely-used marine software in the North American market, where seven out of the top 10 companies by fleet size now use Helm software. Growth, deBruyne says, is now being replicated around the world.
"In addition to regulations and the business climate pushing companies towards greater efficiencies, we've seen a tremendous trend in the industry worldwide towards newer software systems. Companies today want software that's simpler, more flexible, and ultimately better and more powerful than anything that was available even a few years ago."
To respond to that demand and help serve a global audience, Helm established operations in Europe and South America earlier this year. These operations, says deBruyne, are a key part of Helm's rapid growth. "While we've always had global customers, the growth of our team in these regions has increased our number of customers in Europe, South America, Asia, and Australia, while allowing us to offer services like 24-hour support."
Beyond geographic expansion, however, the strongest force driving Helm's success is the company's commitment to partnerships. This approach was highlighted by its August 2018 announcement of a new partnership with AIS provider, ShipTracks, to provide advanced AIS tracking functionality from within Helm CONNECT. It is an approach that, according to deBruyne, will be essential for all software providers.
"Technology is moving incredibly quickly. From telematics to artificial intelligence (AI) and the Internet of Things (IoT), we must provide our customers with the best technology and tools if we're to continue to grow. No company can do this alone, and our approach has always been to partner with the best companies. With ShipTracks, we brought advanced AIS-based vessel tracking capabilities to our customers. Over the next few months, we'll be making similar announcements about partnerships with other leading companies that will make Helm CONNECT even better."