Oysters Could Be the Solution to Hong Kong's Polluted Waters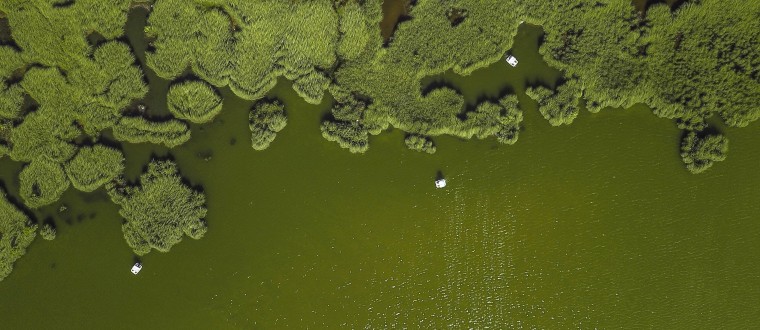 The coastal waters of Hong Kong are heavily polluted. For several years, there have been concerns raised over the safety of Hong Kong's beaches for swimming, the contamination of its seafood and the quality of its bodies of water. But a new marine ecology plan aims to put up to 10 million oysters on Hong Kong's waters within the next three to five years to clean its polluted waters.
This concept was inspired by an initiative made by the New York Harbor School called the "Billion Oyster Project" that aims to restore one billion live oysters in the waters of the New York Harbor by 2035.
The same project was also inspired by another successful initiative called Oyster Recovery Project that has now replanted over 6.7 billion oysters in Chesapeake Bay.
Most of these efforts will focus on the Tolo Harbour in Tai Po, which is one of the most polluted waters in all of Hong Kong and is plagued by algal blooms every year.
A large concentration of this toxic algae could cause hypoxia killing fish and other marine life in the area. Last year, half of all the 12 incidences of red tide in Hong Kong took place in Tolo Harbour.
According to the team's calculations, at least two billion live oysters will be needed to take care of the microscopic algae and clean Tolo Harbour once a day. A huge part of this project would be the education of students who will be involved in it.
Oysters are known to be natural purifiers because they are filter feeders. This means that they can remove toxic algae from the water. One adult oyster is also capable of filtering up to 500 litres of water a day.
According to Kenneth Leung Mei-yee, a professor of aquatic ecology and toxicology in Hong Kong University, "imagine if we put in enough oysters that can filter the water once every few days. It can bring about big changes to water quality." Leung will lead the project's committee composed of 25 members and will be launched early next year.
Leung added that once the project is done, "Eventually we could even see corals return to Tolo harbour, as was the case in the 1980s."
Native Hong Kong oysters will be used for the project and it will be sourced from the farms in Lau Fau Shan in the New Territories.
The researchers may also source oysters from Shantou city and Zhanjiang in Guangdong Province aside from starting a hatchery to build juveniles.
Live oysters will be mixed with empty shells placed in nylon bags and cages attached to rocks to form a reef.
This will give oyster babies the time to develop and grow. Leung made it clear that the oysters that will be planted in Hong Kong's waters will not be bred for consumption.
Other areas that the project will focus on will include the Kwun Tong typhoon shelter, some maricultural zones and the area around the airport on Lantau Island.
References:
Information in South China Morning Post