Saving Lives at Sea with Wireless Technology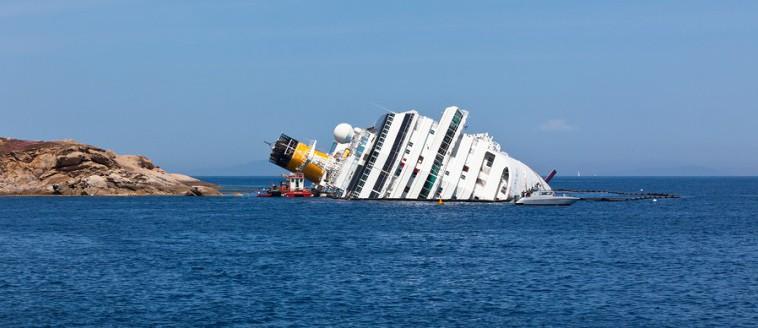 In January 2012, the Italian cruise ship Costa Concordia sank off the coast of Italy, forcing over 4,000 people to abandon ship and eventually leading to the deaths of 32 individuals. The six-hour evacuation resulted in the rescuing of most of the people on board, yet the search for missing passengers and crew went on for several months. The difficulties which were faced in evacuating the ship highlight the pressing need to prevent tragedies and improve how rescue efforts are carried out. The key issue is being able to accurately trace passengers in the midst of an emergency.
The LYNCEUS project was initiated following the Costa Concordia tragedy with the purpose of revolutionizing rescue operations at sea, The three-year project, which comes to a close in early 2015, focuses on utilizing wireless technology to locate and keep track of persons during an emergency to save lives at sea. To supply rescue teams with the precise location of each and every passenger and crew member, wireless tags have been developed, which can be embedded into life vests and detected by specially designed radar devices.
This new technology will thus be able to solve the key problems involved in evacuating and rescuing people at sea. Among the problems which are difficult to predict and which can potentially obstruct rescue efforts are fire and flooding, the floating position and ship movement. In addition, passengers can also act unpredictably and unreasonably in the event of an emergency, leading them to disregard evacuation procedures and make evacuating the ship even more difficult. As cruise ships continue to grow in size, so does the potential disaster.
The LYNCEUS system, which has received more than €2.5 million from the EU, seeks to create a new level of emergency response and ship evacuation. The central control system will be able to collect an enormous amount of real-time data pertaining to environmental conditions, including temperature, water levels and smoke thickness. This will give the ship's staff the tools they need to constantly assess the situation and inform passengers accordingly during an emergency, and will help to provide a revolutionary level of safety for passengers and crew.