A Successful Start for SeaZip in the Offshore Oil and Gas Industry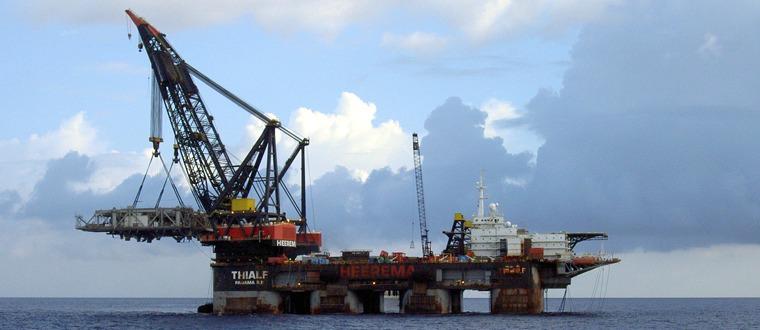 Harlingen-based SeaZip Offshore Service has entered into a partnership agreement with Heerema Marine Contractors (HMC). HMC, the world's market leader in transporting, installing and dismantling offshore oil and gas installations, has contracted service vessel SeaZip 4 for its annual project activities in the North Sea for the coming summer months. SeaZip Offshore Service is thus getting off to a successful start in the international oil and gas industry.
Delivered early this year, SeaZip 4 is the fourth Damen Fast Crew Supplier 2610 in the SeaZip Offshore Service fleet. She is one of the first 'Twin Axe Bow' service vessels to be deployed in the offshore oil and gas industry. All other vessels of this type provide services for the offshore wind industry.
Robust audits passed
HMC praise the performances of both the vessel and its well-trained crew. Mr Jan Reier Arends, Managing Director of SeaZip Offshore Service, said: 'In the build-up to this project we passed all the audits that were required. I am proud to learn that a leading market participant such as HCM has indicated that we have also managed to perform the practical test in 24/7 services properly'.
Since late May, SeaZip 4, which was designed for the transport of passengers and small freight, has provided logistic services to support operations in the North Sea, which HMC carries out for various international clients. The leading part is played by SSCV Thialf, the largest crane vessel in the world, which is fitted with two 95-meter high cranes. SeaZip 4 performs logistic services for Thialf and various HMC vessels.
Highest conceivable quality and safety requirements
HMC are committing themselves to the most feasible operational quality and safety and, thus, they place high demands on their partners. 'Our compliance with the international oil and gas industry standards brings about considerable opportunities for our organisation. This first assignment fits well with our ambition to add value to the innovative offshore energy industry with the help of excellent vessels and management services', said SeaZip Managing Director Mr Arends.
About SeaZip Offshore Service
SeaZip Offshore Service, founded in 2010, focuses on providing logistic services to support
Operations & Maintenance required for offshore wind farms and offshore oil and gas installations. The company is connected with JR Shipping Group's ISP/ISM-certified ship management organisation. SeaZip Offshore Service provides customized maritime services which vary from ship development and financing to operational management and include supervision and the provision of specially trained crew members.